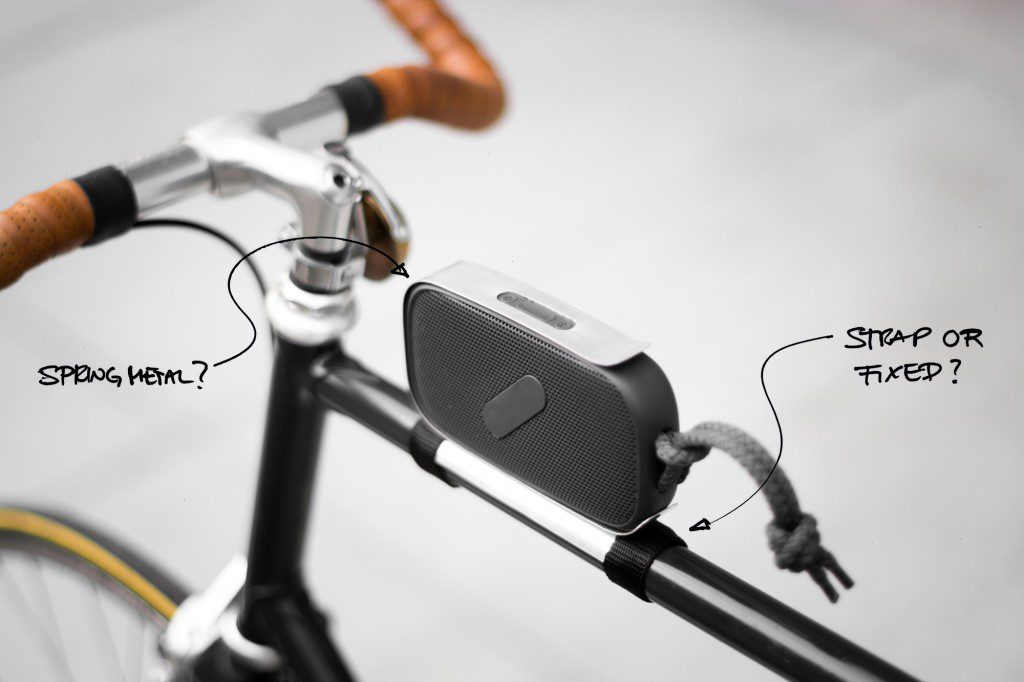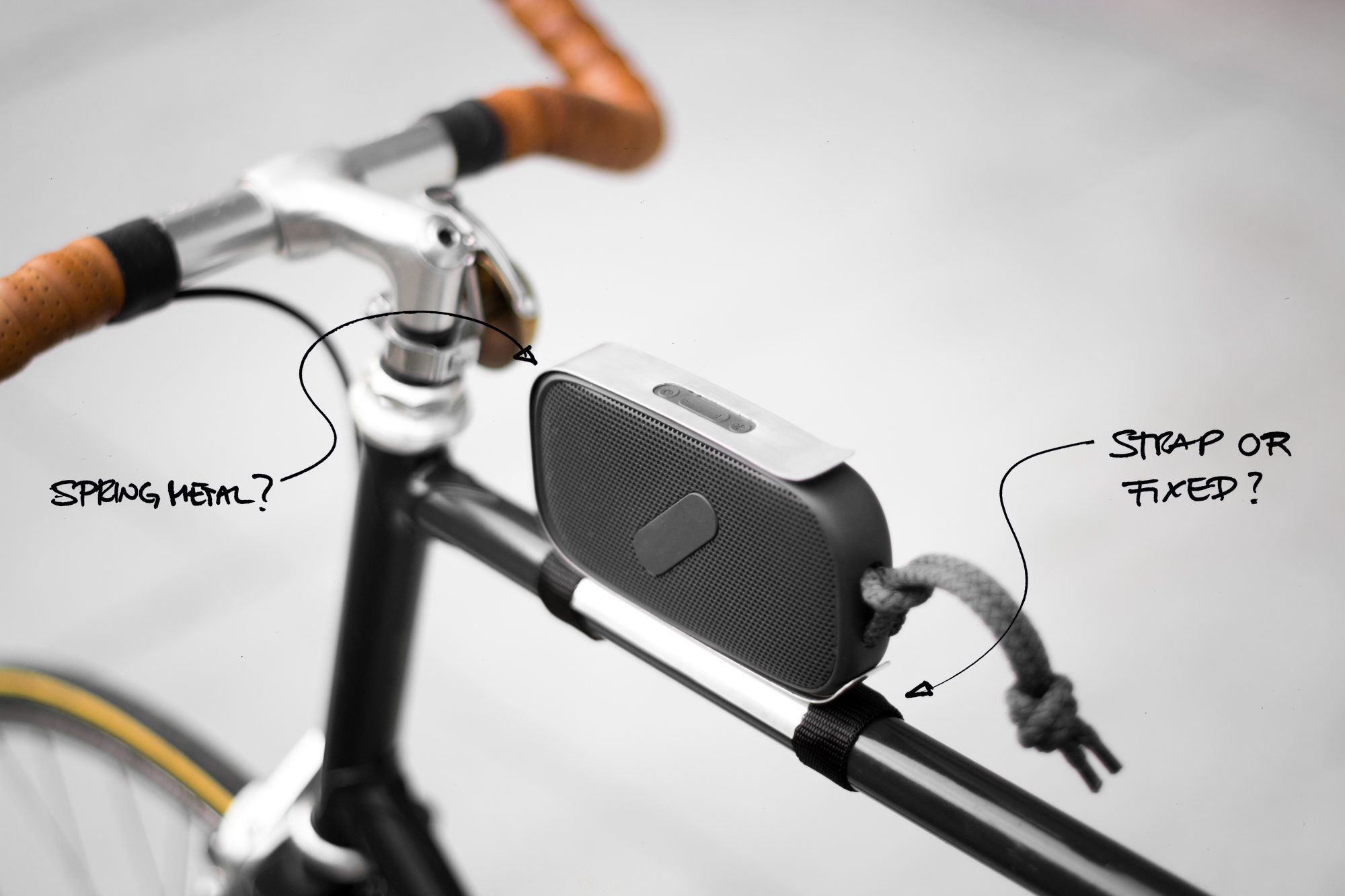 Courtesy of NudeAudio
NudeAudio is announcing a Bike Mount for their Super-M Bluetooth speaker which launched with overwhelming success: http://kck.st/1oXV9eX

Unlike you would expect, the Bike Mount hasn't even been designed yet. NudeAudio is inviting the backer community to collaboratively design the bike mount together. NudeAudio partnered up with Adam Reineck, ex IDEO, bike design superstar who helped design the Faraday bike as well as the Spurcycle Bicycle Bell. Both of which gained a lot of appraise across the bike and design community. The backers are being asked to share their needs and desires in the beginning of the journey and then be involved to feedback and comment on design concepts along the way.

"I am a big fan of involving real people in the design process." Peter Riering-Czekalla, Chief Design Officer of NudeAudio says, "Kickstarter has such an engaged community that Iwanted to experiment with completely opening up and involving the entire community in the design process."

"We started thinking about the design a week ago and what you see on the picture is only the first prototype. We know we want it to be flexible to mount to different places of the bike, the speaker to easily pop in and out and the aesthetic to match the shiny chrome parts of peoples beautiful bikes. Stay tuned for the rest. With Adam and our wonderful backers involved, I know we will create a beautiful bike mount"

You can be part of the process for $139 which includes the Super-M speaker plus the Bike Mount.
For more information on the Super-M, see the Baller Mind Frame Exclusive Super-M debut.
>>>