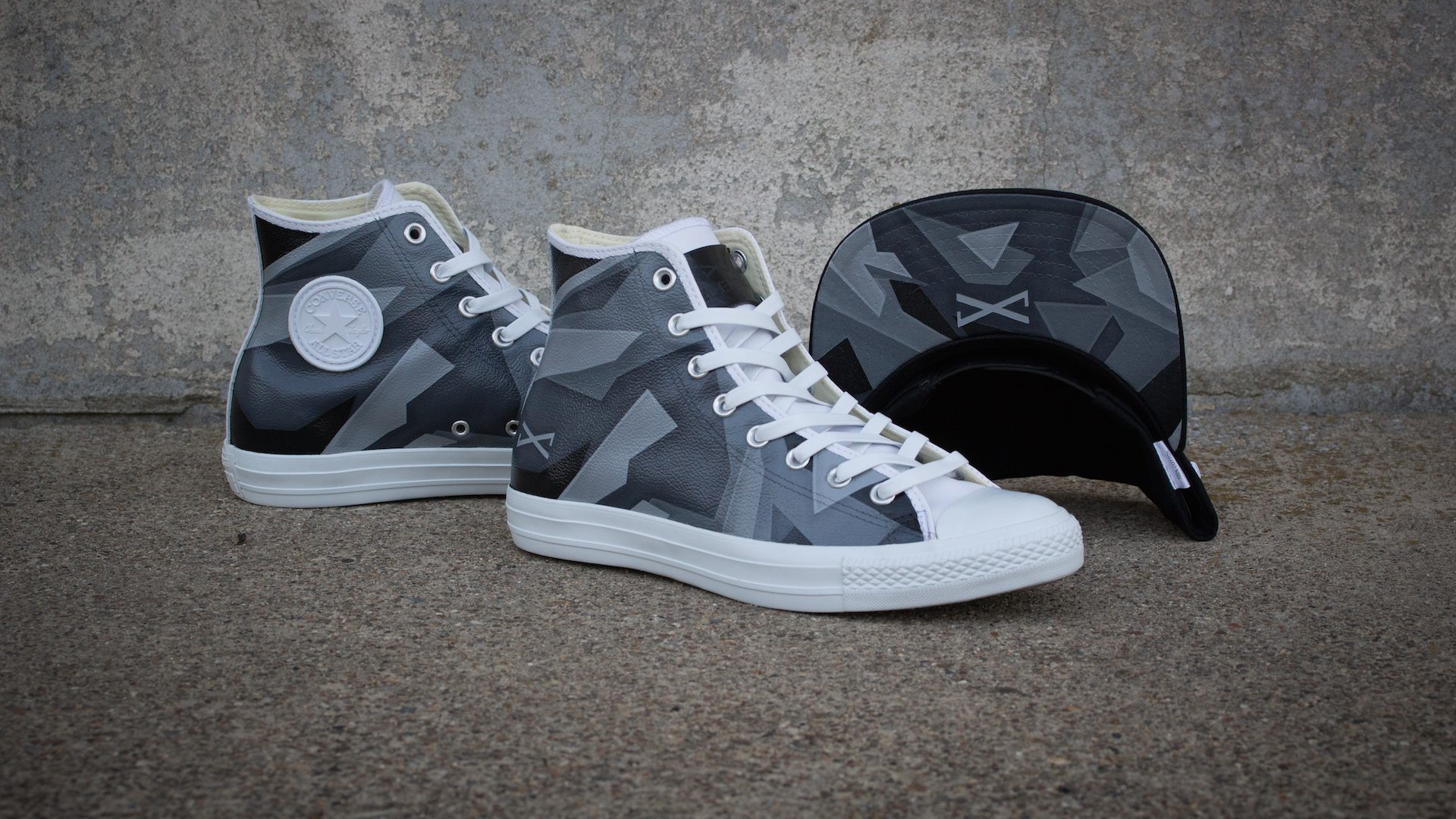 Courtesy of Brush Footwear
A bespoke pair of leather Chuck Taylors made for Valentin Chmerkovskiy from Dancing with the Stars and his brand Valentin. The shoes feature a hand painted black and grey geometric camouflage. The Valentin logos are painted along the outside heels and lasered on leather tags, handstiched onto the tongues. In addition a Stampd "New York" snapback was hand painted to go with this collection.
---
BMF Style: The Baller Mind Frame is more than the ball – it's the lifestyle that surrounds the ball. BMF Style brings you the best styles in sportswear, fashion apparel, and accessories for when you're away from the venue of play, whether you're checking for new gear or for your favorite athletes' pieces outside of the locker room.