Baller Mind Frame's No Layups brings you the hottest NBA stories mixed with personal opinion from our very own Aaron Lanton. Check it often and absorb the knowledge we're dropping on you!
Every team has a grand plan, and we're moving slowly, step by step, because it's easy to make a strong team, but it's very difficult to make a championship team. So we are on the right way and I'm expecting our championship within three years now. – Mikhail Prokhorov, September 21, 2012 at ceremonial opening of the Barclay's Center
In May 2010, Mikhail Prokhorov's $200 million purchase of the New Jersey Nets (now in Brooklyn), a number that does not include paying off $220 million of the franchise's debt, was approved by the National Basketball Association. Just under five years later, Prokhorov has punted on his championship promise by announcing the team's availability on the open market. His current assets involving the Nets include 80 percent of the team and 45 percent of the $1 billion valued Barclay's Center. Four teams have been sold since Prokhorov's purchase of the Nets and the figures have skyrocketed.
Golden State Warriors – $450 million
Sacramento Kings – $534 million
Milwaukee Bucks – $550 million
Los Angles Clippers – $2 billion
One hundred percent of the Atlanta Hawks' assets are currently for sale which been valued at anywhere between $750 million to $900 million. No expert opinion has valued the Brooklyn Nets for less than $1 billion, although it's unclear if those estimates include the losses in basketball-related business (the Nets lost $144 million in basketball-related business in the 2013-14 NBA season). We can confidently assume the Nets will fetch a high price.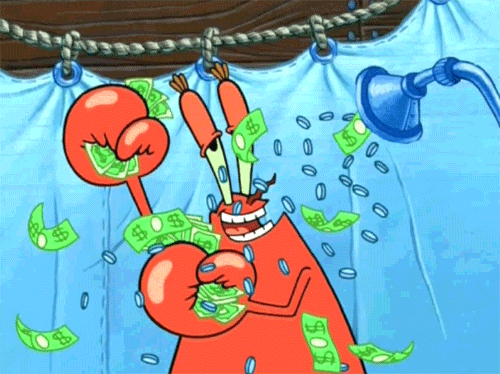 The Nets' new owner would have to make a purchase of over $1 billion, takes losses of tens of millions in basketball-related business for at least two years, and accept that the team is unable to compete at a high level for five years. On the bright side, the TV money from the NBA's nine-year, $24 billion media-rights deal with ESPN and Turner Sports will render most of the initial losses as a moot point. Prokhorov knows that money is on the way, but it's hard to wait on his investment's return when Russia's ruble is sinking in value everyday (65.6 against the dollar) due to many factors including the greatly reduced price of crude oil.
Nets' fans have to be disappointed. Prokhorov hit it and quit it. The Nets' front office did an admirable job of adhering to Prokhorov's "championship or bust" mandate although the damage caused by this approach will take some years and an abundance of luck to recover from. The Nets do not have full control of their own first-round pick until 2019.  The team is cap-strapped until the 2016-17 season because no one wants to take on the contracts of Joe Johnson ($24.9 million, expires 2015-16), Brook Lopez ($16.7 million, expires 2015-16), or Deron Williams ($22.3 million, expires 2016-17).  The next front office group will be asked to be make lemonade without sugar and we all know how that goes.
Prohorov's lasting legacy will be that no one will ever risk losing $144 million in basketball-related business for a single season ever again. His most important contribution to American basketball will never be forgotten.
[youtube]https://www.youtube.com/watch?v=Hktcsp9msBo[/youtube]