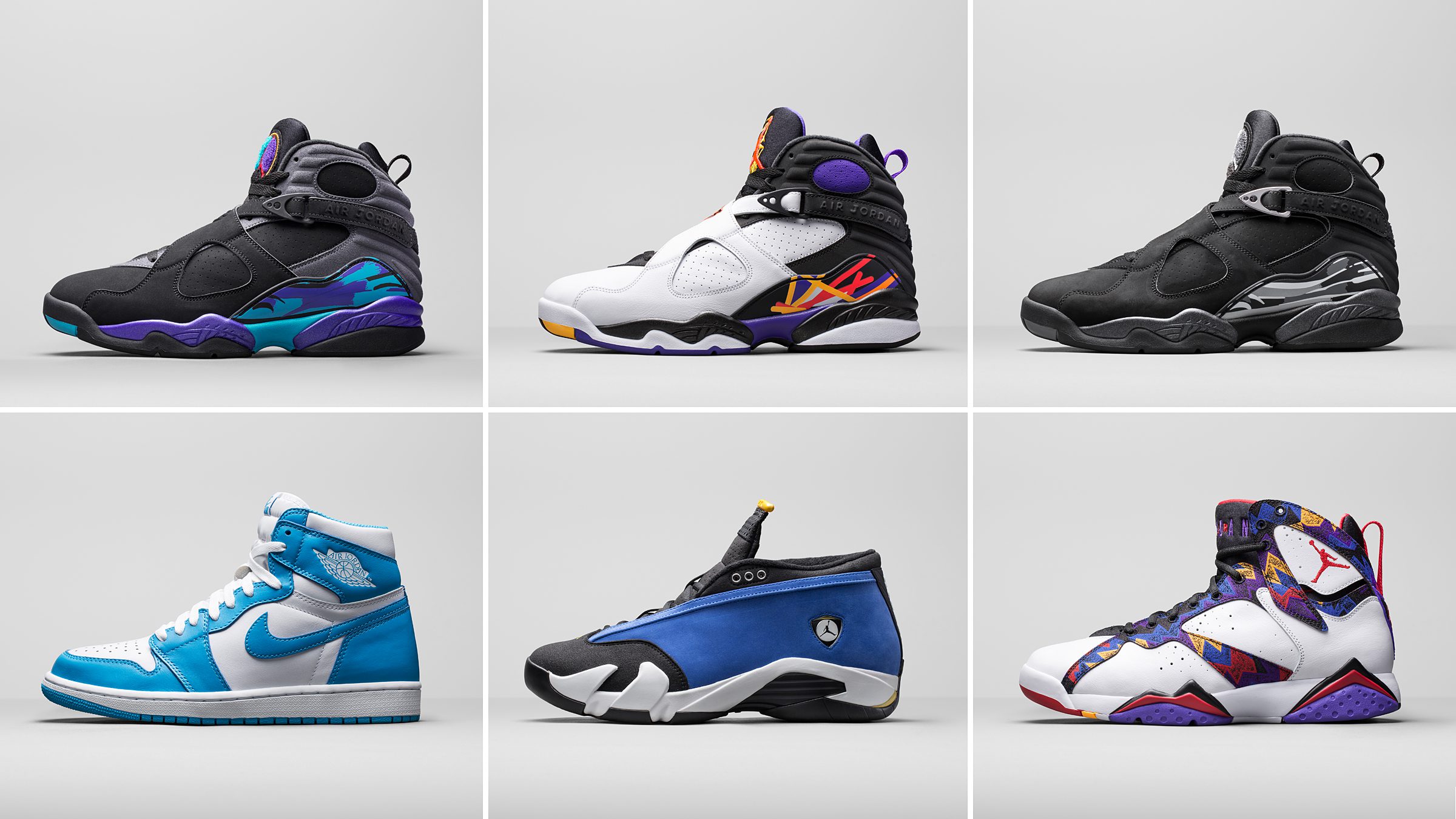 Sneakerheads that are really into Jordan Brand always excited get about the holidays. The reason? The releases! This year won't be different. Jordan Brand will release three pairs of Air Jordan 8 Retros, a pair of Air Jordan 1 Retros, as well as Air Jordan 14 Retro Lows and some Air Jordan 7 Retros. Let's jump right into the Jordan Brand Holiday 2015 Retro Lineup and start with the AJ8s.
Yes, your prayers have been heard, Jordan Brand is going to re-retro the 'Aqua'. I know you love this news. The Air Jordan 8 Retro is the grail sneaker of many a sneakerhead and everyone seems to love it … but me, of course. Don't get it twisted, among all the Air Jordan 8s, the Aqua colorway is definitely the dopest. I'm just not too much of a fan of the Air Jordan 8 silhouette. But that's just me, maybe I'm weird.
The other colorways dropping are less popular but still dope. The "Three Times a Charm" colorway is the most kitten-ish amongst the three (it looks like a kitten, guys), while the "Black & Chrome" colorway is straight-up mean. I like shoes that look mean. The AJ1s are a classic AJ1. I can't say too much about it, but I feel the colorway. It's "Carolina". Nice, clean, and simple. On to the next one.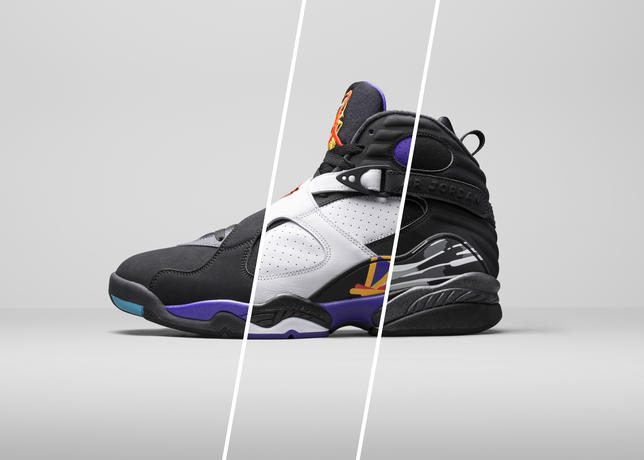 The AJ14 Retro Low has one of the most outlandish silhouettes of all the shoes off of the Jordan collection. You either love it or just don't. Unfortunately, I'm not feeling it too much. It's just the whole "My shoes are supposed to look like a car"-thing that I don't really understand. Plus, the logo in that emblem design ways reminds me of those gross Ferrari Pumas. Yes, it's a trauma. I'm sorry. But the Laney colorway suits the shoe very well. No hateration over here.
Last, but not least, my favorite pair off of the collection.
The AJ7 that is inspired by MJ's sweater is dope! The loud pattern combined with the white base in order to tone the whole thing down. Sexy. The old school color combo, is sick and accentuates the 90s feel of the sneaker. The holidays will be exciting and will carry something for everyone's taste.
Photos courtesy of Nike