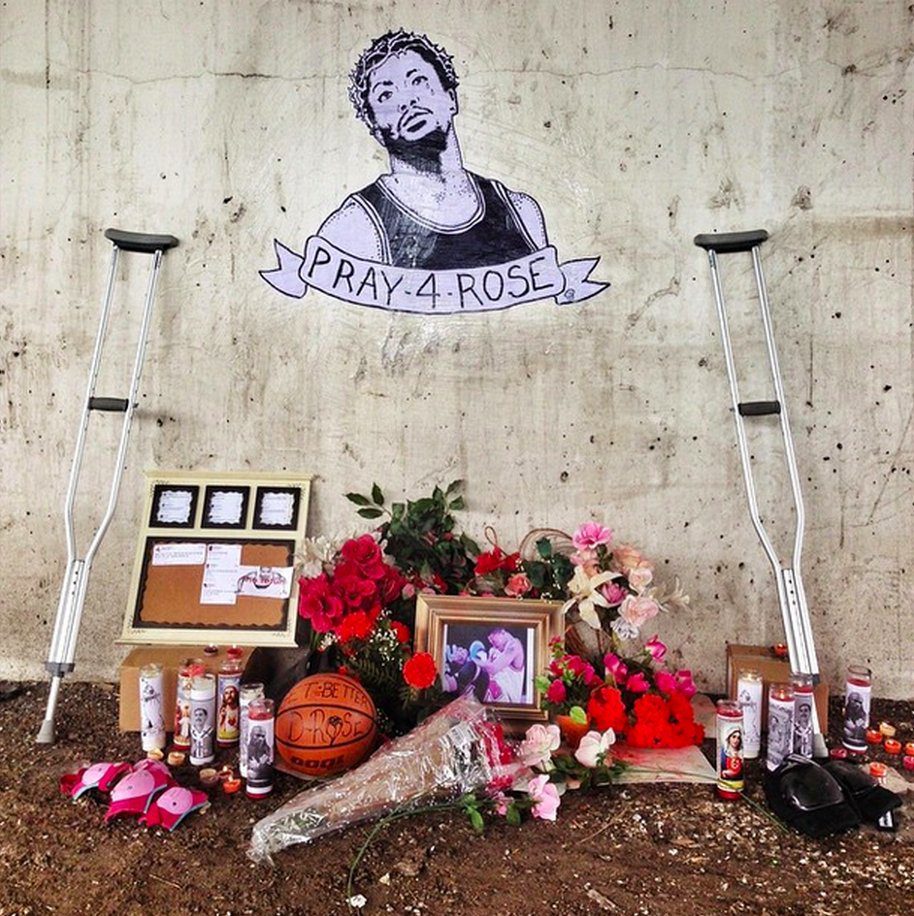 Chicago Bulls fans have a sense of humor.
The Bulls have been suffering having to watch their star point guard and championship hopes go down with each one of Derrick Rose's knee injuries.
His latest injury threatens to ruin another promising season for Chicago. News that his recovery this time would be just a few weeks and not a full season, optimism came back to the Windy City.
As we get closer to the fourth return of Derrick Rose, fans this time decided to show their respect for their All-Star guard in a special way.
Fans gathered together to create a shrine full of flowers, photographs, a basketball, a pair of crutches, all in the memory of Derrick Rose's knees.
The shrine is pretty well crafted to say the least. After several thousand jokes about his career being over, I'm sure Rose feels good knowing that the fans in Chicago have not forgotten about their hometown hero.
The Bulls selected Rose first overall in the 2008 NBA Draft out of the University of Memphis. The 2011 MVP played only played 39 games during the 2011-12 season. He would later miss the entire 2012-13 season and played in 10 games during the 2013-14 season thanks to knee injuries.