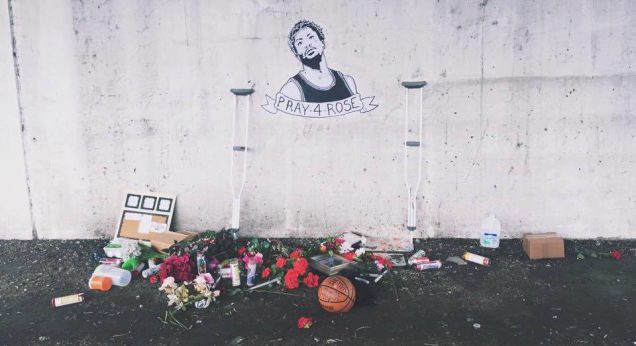 Days after a shrine for Derrick Rose's knees was erected in Chicago, the fan-made monument has been vandalized.
The two artists who created the shrine, David Beltran and Brendan Carroll told DNAinfo that they heard about the vandalism on Twitter from people who went to visit it.
Made up of pictures, cards and a pair crutches, the shrine became an instant hit as soon as the images appeared on social media.
Beltran and Carroll have gone back to social media for a call to action. The two created a Facebook event calling on all Chicagoans to come help restore the shrine tomorrow.