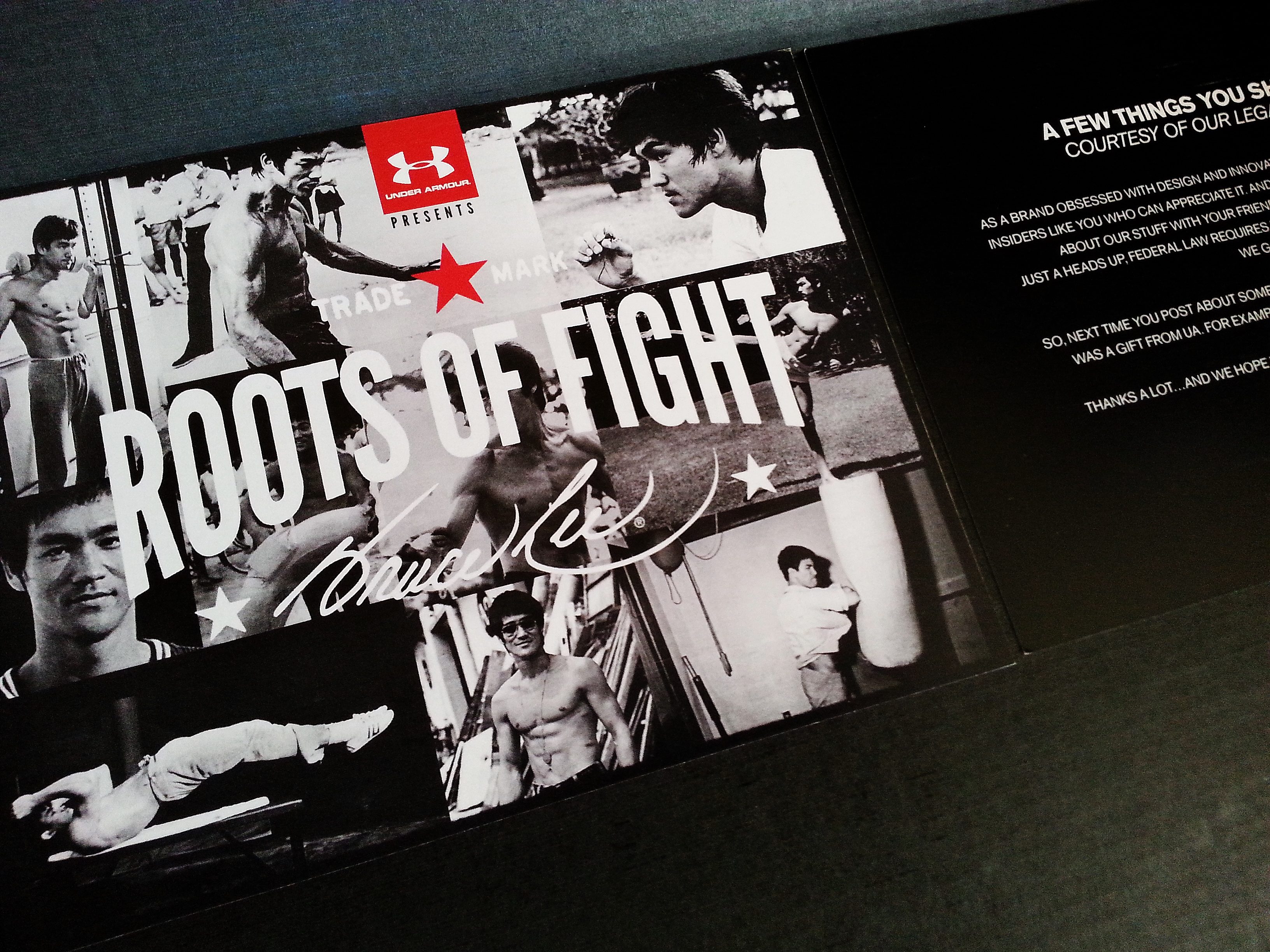 At the time of his death, Bruce Lee was on top of the world. He was everything that we have experienced with Muhammad Ali as a global icon, maybe more so, and he was essentially Michael Jordan before the former Chicago Bulls superstar was even thought of. Bruce Lee was Madonna, Michael Jackson, and Prince of the world, and his works both on the silver screen of Hollywood and in the dojo was a phenomenon, none like we'd have ever seen by one man, especially being an Asian man in America.
In light of his highly-influential life, there is the Under Armour x Roots of Fight Bruce Lee Collection, and fortunately, you can see and hear about the collection in greater detail here at Baller Mind Frame, in this editon of HearSee A/V (courtesy of our friends at UA and your Friendly Neighborhood Sandy Dover).
---
BMF Training: Being a baller isn't just about what you've done in the box score – it's about how you prepare to ball when you're away from it. BMF Training is about bringing you the latest in training footwear, apparel, and equipment that can help you raise your game and also give you insight into what the best athletes are wearing in preparation for their battles on the big stage.