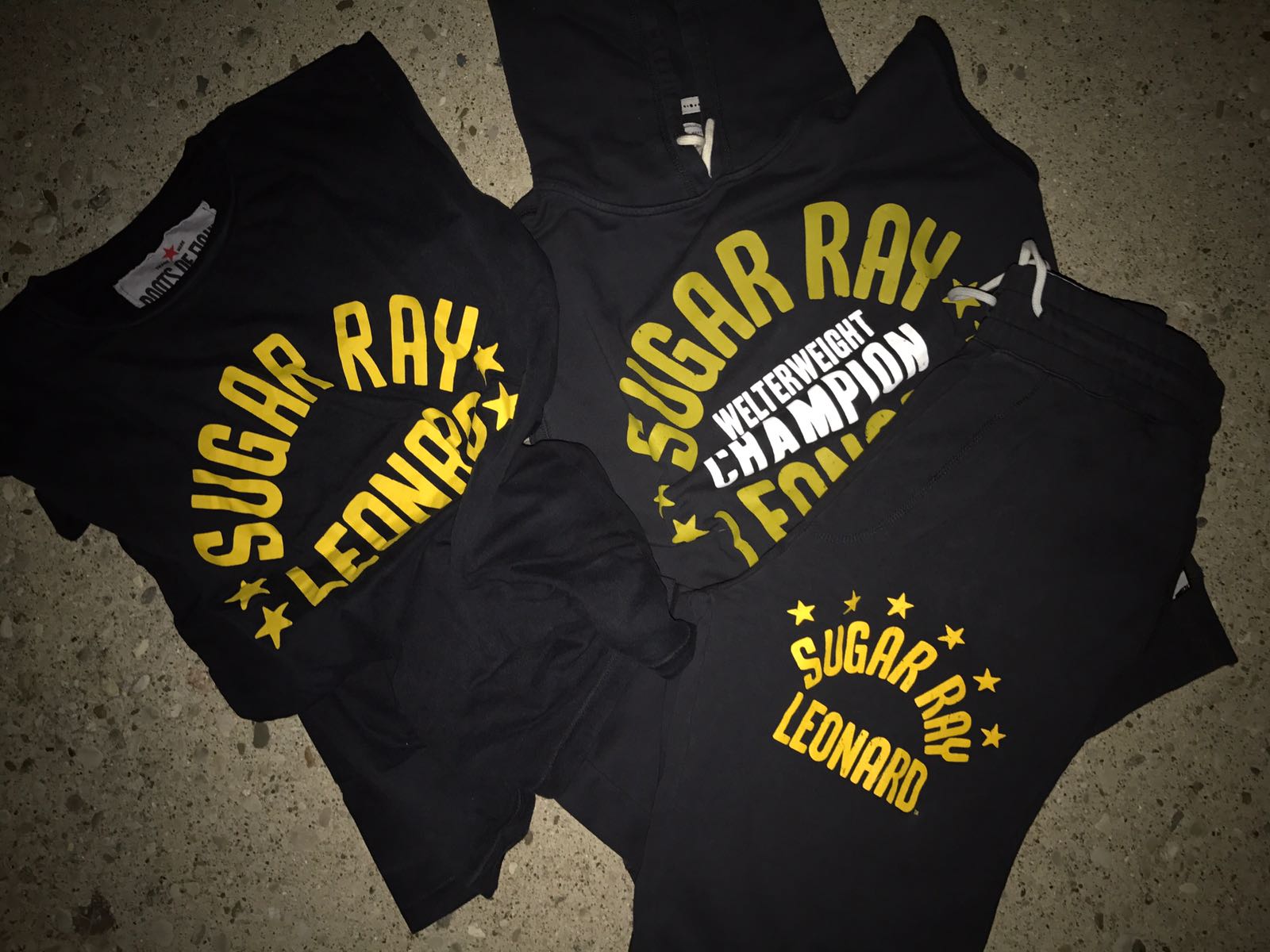 Look Closer is all about giving you the opportunity to see the best footwear and sportswear in performance & lifestyle fashion in up-close and personal, high-quality portraiture served with a side of expert commentary. Inspired and provided by Managing Partner Sandy Dover.
---
Sugar Ray Leonard is a master.
He's one of the greatest boxers of all-time, and to boot, one of the all-time greatest athletes in recorded history. He's had a lot of success in his life, all of which revolves around his greatness as a boxer, so much so that a movie starring singer/songwriter extraordinaire Usher was made about one of the most important periods of his life, in Hands of Stone. In light of this, what you see here is the Roots of Fight x Sugar Ray Leonard Collection. You may have seen RoF with us before, in their prior collaboration with Bruce Lee and Under Armour, and fittingly, Sugar Ray gets his own limelight courtesy of the sports nostalgia brand.
Get a closer look below, and check out the background on Sugar Ray from RoF alongside where you can shop the collection for yourself.
Photography by Sandy Dover
Equipment and assistance by Graceland.
Special thanks to our friends and partners at Roots of Fight.
---