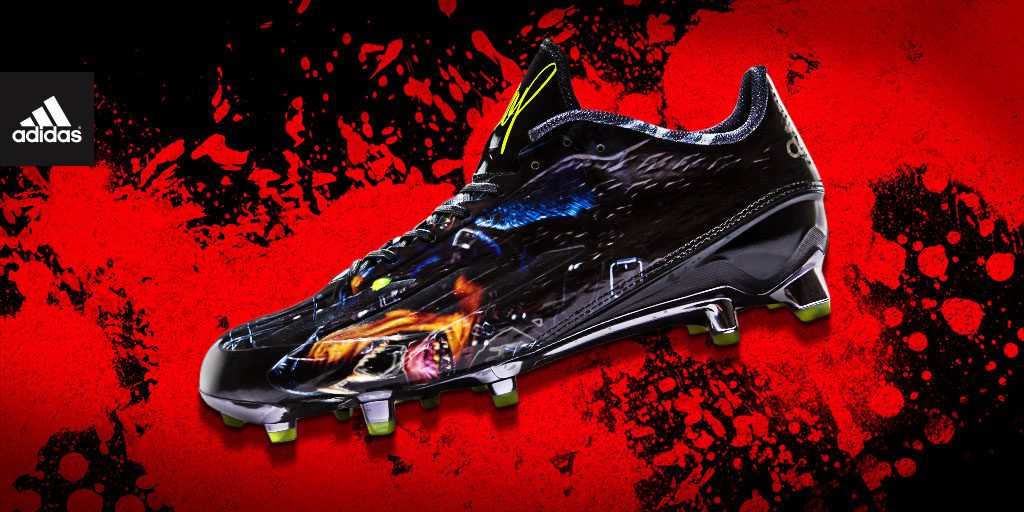 Snoop Dogg has done so much, it's almost shorting him to call him a "rapper" — the reality is that the man named Calvin Cordozar Broadus is a 17-time Grammy Award-nominated musician, TV show host/star, business owner, father, husband, and much, much more. Today, however, he is glorified for his background in football, and having partnered with adidas for years now, Snoop is bringing you his next offering with the brand with the three stripes in his Snoop Dogg adizero 5-Star 4.0 Uncaged Cleat and the Snoop Dogg Gameday Trainer.
See all of the details here at BMF Sports, courtesy of our friends at adidas.
adidas and Snoop Dogg today officially unveiled the next generation of their football collaboration, the Snoop Dogg adizero 5-Star 4.0 Uncaged cleat and Gameday Trainer.

Designed and created in partnership with adidas' Director of Football Development Snoop Dogg, the new cleat and training shoe pay tribute to the entertainment icon's solo debut single, "Who Am I? (What's My Name?)" music video, in which Snoop transforms into a Doberman.

To celebrate the collaboration, Snoop released an exclusive track "Snoop Dogg Uncaged" that is available via Soundcloud and to download via www.adidas.com/football.

Snoop and adidas will launch the new collection Friday night from 7 to 9 PM at Undefeated in Los Angeles, where fans can meet Snoop and get the first chance to purchase the cleat and trainer. The Snoop collection goes on sale widely via www.adidas.com and www.Eastbay.com on Monday June 1.
The Snoop Dogg adizero 5-Star 4.0 Uncaged features a strong and lightweight SPRINTSKIN™ upper which reduces the weight of the shoe, while SHOCKWEB provides strength and durability.  The 5-STAR FRAME with a reinforced top plate is the optimum blend of lightweight, strength and traction.

Snoop's football passion extends to the community where over 10 years ago, he started the Snoop Youth Football League (SYFL) in Los Angeles, which has provided thousands of young boys and girls a positive environment to learn skills for life – championing kids to be better citizens on and off the field. His leadership and commitment to the SYFL stems from a desire to create a positive environment in local communities through sports.

For more info and images of the Snoop Dogg adizero 5-Star 4.0 Uncaged cleat and Gameday Trainer, please visit news.adidas.com/US and join the conversation on Twitter, Instagram and Snapchat via @adidasFballUS @SnoopDogg #SnoopCleat and www.facebook.com/adidasfootballUS.