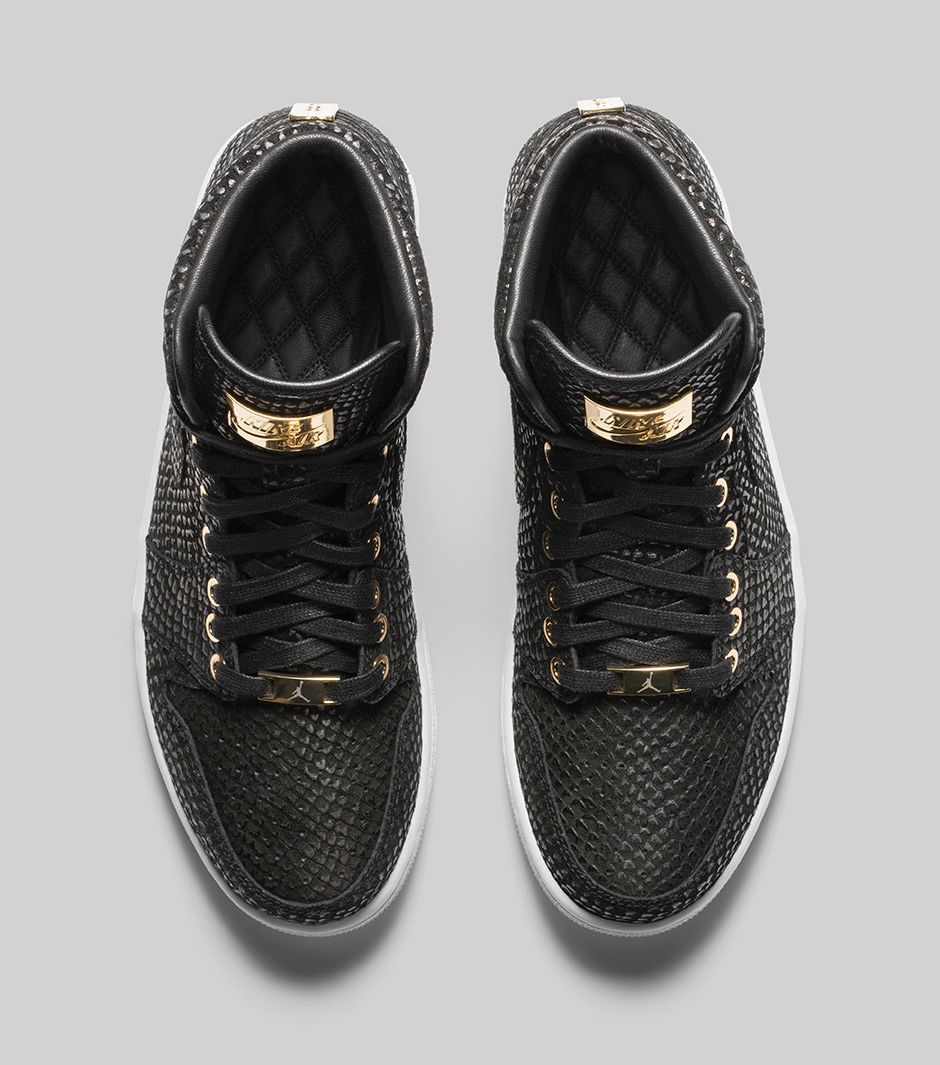 There's no doubt about the classic elements of the Air Jordan 1 model being everpresent in all of its forms — and there's been many forms over the years. However, in the debut of the Air Jordan 1 Pinnacle, luxury seems to be the best word to describe the shoe. 24K gold accents and black caviar leather, both premium elements, make the Pinnacle distinctive.
It's a rich shoe, not so much because of the $400 price tag — although it is a bit rich for my blood and there are comparable models of footwear in that price range — but because of the way it's put together. And that's nice; it's a shoe that is all about the wearer. If the wearer appreciates 24 karat gold on his or her shoe, then that's what he or she likes; if it's premium leather, then so be it; if it's quilted leather on the inside, then that's what you can have.
The Pinnacle is a beautiful shoe, but it hides the distinctive design that makes the Air Jordan 1 so important. Now, if you don't care for the old-school elements, you'll probably appreciate the Pinnacle, because it's covered and dressed monochromatically, but I want to see the distinction of the Swoosh and panels all over the shoe. I like that. The Pinnacle is a luxurious shoe, but I don't find it to be better.
But it's all about personal taste, and the Pinnacle is all about taste.
Photos courtesy of Nike