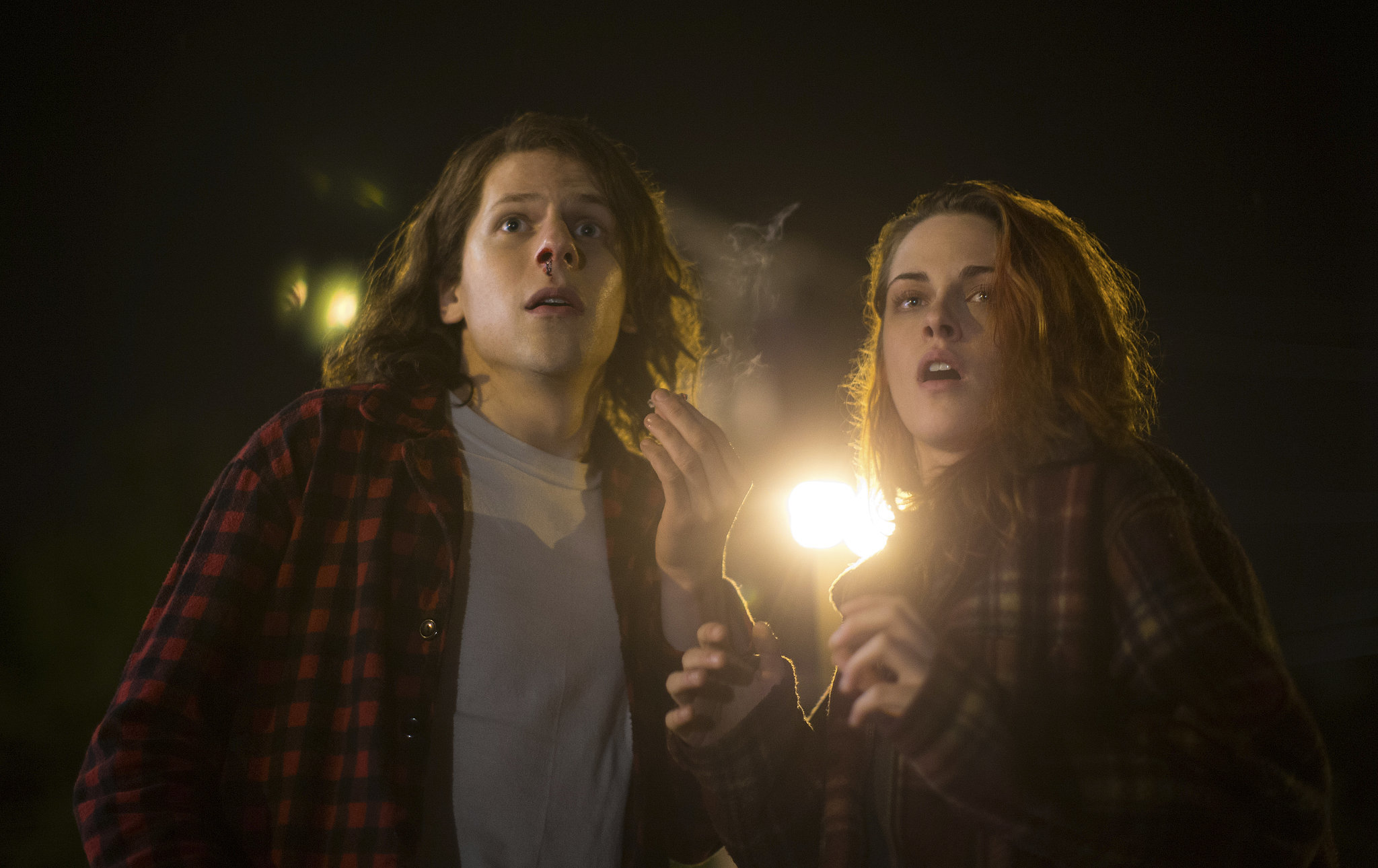 American Ultra can't be criticized for a lack of originality. Starring Jesse Eisenberg and Kristen Stewart, this action/comedy stars Eisenberg as Mike Howell, a convenience store employee and stoner. That's not it, though, as Howell is activated by the government as a sleeper agent with insane killing skills.
Eisenberg in a comedy where he has the physical prowess of Liam Neeson in Taken? If nothing else, it sounds interesting. It's also a welcomed sight to see Eisenberg and Stewart starring alongside each other. They each had memorable turns in 2009's Adventureland.
American Ultra will grace audiences on August 21. We'll see if prospective movie-goers are gripped by the idea of Eisenberg as a stoner/killer.
[youtube]https://www.youtube.com/watch?v=kxVA2Sv97yc[/youtube]