Baller Mind Frame's No Layups brings you the hottest NBA stories mixed with personal opinion from our very own Aaron Lanton. Check the knowledge we're dropping on you!
Ty Lawson's third DUI, second since January, should be a sobering moment for everyone. Instead it became more fodder for trade talk and a subtle reminder that no one really cares about professional athletes until someone gets hurt or the merchandise under contract is damaged.
On January 23 2015, Lawson was arrested and charged with DUI speeding and careless driving.  The Denver Nuggets official statement reflected the modus operandi in these situations: acknowledge the incident took place, offer no comment in respect for the legal process, and get the athlete back into action expeditiously. The team never suspended Lawson. The NBA never gave comment or suspended Lawson.
News broke of Lawson's third DUI on July 14, 2015 and was immediately followed by rumors of who would pick Lawson from waivers after being released by the Nuggets, or who would make a trade to bring his talents to their city. There's something wrong here.
The Los Angeles Lakers were among the teams interested in Lawson's service. Let's pretend Lawson was traded to the Lakers rather than the Houston Rockets who acquired him via trade over the weekend (what a reward for drinking and driving, right?!). In what multiverse would it be a good idea to have D'Angelo Russell, the draft pick who has the entire franchise's future on his shoulders, tutored by a dude with two recent DUIs in the span of six months? Not to mention he would be taking minutes away from Russell or that Kobe, Russell, and Lawson can't all dribble at the same time. The move would be a fail on almost every level.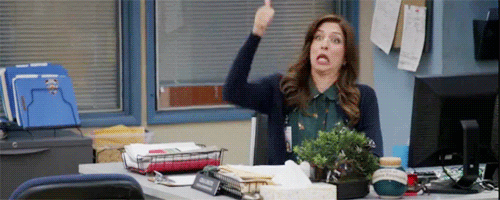 It's still hard to understand why the Rockets want to take the ball out of James Harden's hands but that's a debate for another time.
Professional sports are all about talent acquisition which makes sense. If talent performs well then all else can be forgiven. The only real exception to that in recent times is UFC's Jon Jones who was stripped of the Light Heavyweight Championship for avoiding arrest for two days after this incident in Albuquerque, New Mexico.
ABQ PD: "We are currently working on obtaining a warrant for his (Jones) arrest for Felony Leaving the Scene of an Accident."

— Michael Stets (@Michael_Stets) April 27, 2015
per ABQ PD, pregnant women involved in hit-and-run accident with Jones has a broken arm

— Michael Stets (@Michael_Stets) April 27, 2015
Jones already had multiple incident with drugs (including a 24-hour rehab stunt) and stupid behavior before this fiasco. That's how bad it has to be for someone to take a talented athlete away from games that make everyone millions of dollars. Somehow that makes cents.
There's no big takeaway from this, just your sports conscience talking aloud.