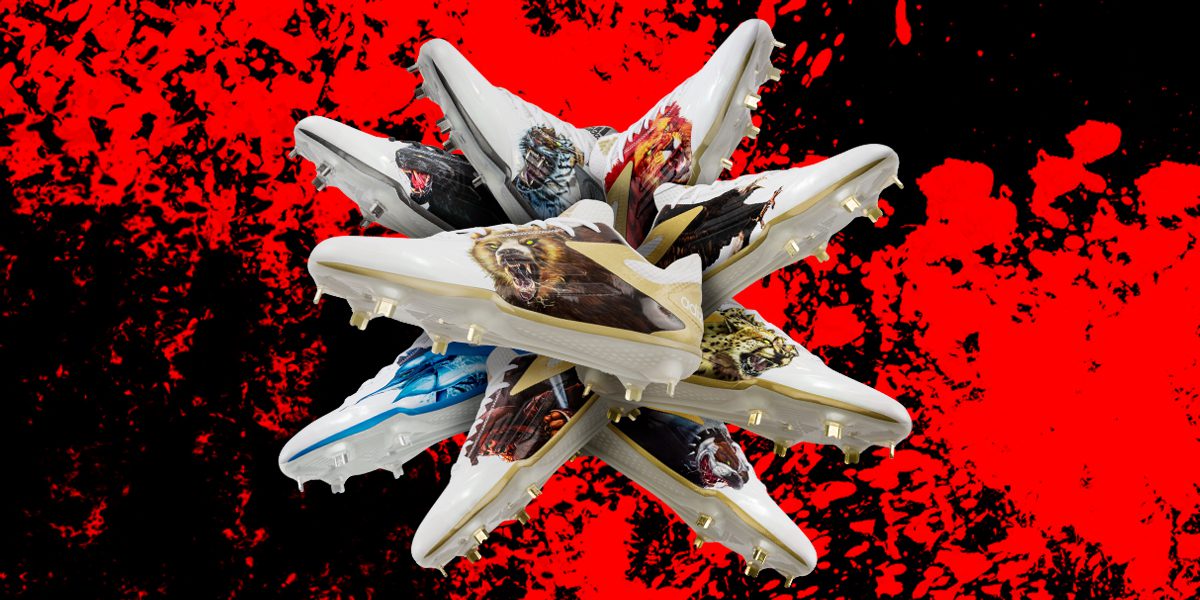 It's always interesting when athletes talk about their play, oftentimes in the context of ferocity with comparisons being made to animals (i.e. 'I'm like an animal out there', etc.), but that's not usually visualized on the athletes. The brand with the three stripes, on the other hand, has chosen to make the unseen animals in these players seen in the adidas adizero Afterburner 2.0 Uncaged Collection.
See more of it here, courtesy of our friends at adidas.
With the MLB Wildcard games starting, adidas Baseball unveiled the Uncaged Collection, featuring nine new adizero Afterburner 2.0 cleats. Showcasing 'Uncaged' versions of the most popular mascots in the game, the new collection includes a bear, bulldog, cheetah, eagle, lion, tiger, panther, pirate and marlin.

Created for the game's fastest 5-tool players, this collection of cleats brings these characters to life like never before. With inspirations from all of the various iconic figures, adidas designers took the adizero Afterburner 2.0, the lightest cleat in the game at 8.7 oz., and developed photo-realistic, high-definition 'Uncaged' depictions of each animal or mascot for players to represent their on-field mindset.

The adizero Afterburner 2.0 Uncaged cleats feature a lightweight synthetic upper with digitally-printed mascot graphics, combined with an abrasion-resistant no-sew toe cap. The design sits atop a full-length LITESTRIKE EVA midsole for increased cushioning and comfort, and a new SPRINTFRAME plate with PROTRAX cleat configuration to provide optimum responsiveness and traction.

The adizero Afterburner 2.0 Uncaged Collection will be available later this month for $100 each at www.adidas.com and www.Eastbay.com.

For more information and images of the adizero Afterburner 2.0 Uncaged Collection, please visit http://news.adidas.com/US and follow the conversation on Twitter and Instagram via @adidasBaseball and https://www.facebook.com/adidasbaseball #uncaged.