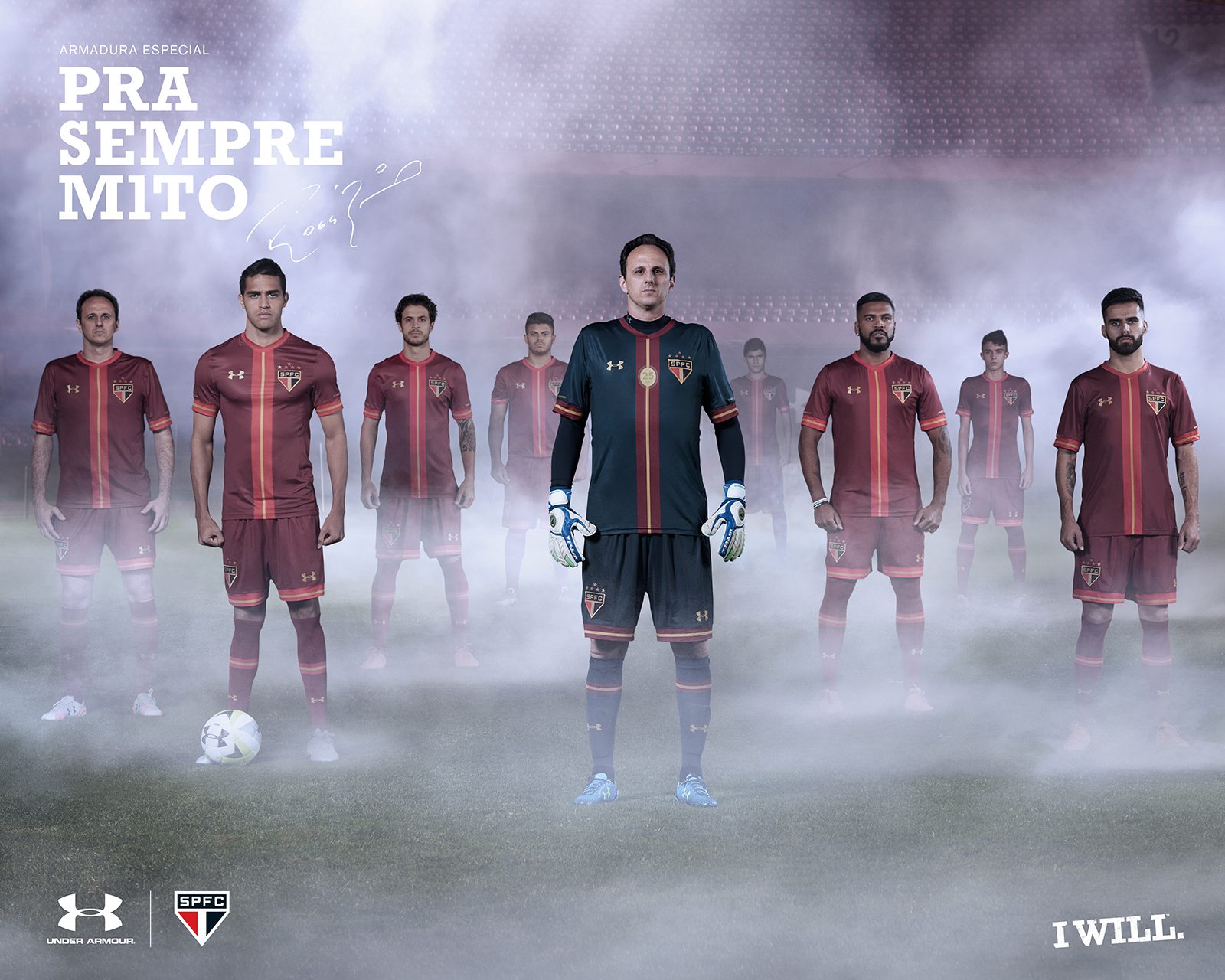 Let's not mince words or get too verbose — Sao Paulo F.C. may have the most beautiful soccer football kits in the world, thanks to Under Armour.
See the deets on the uniforms here, courtesy of our friends at Under Armour.
On Sunday October 18, São Paulo F. C. debuted new kits in a Sunday match up against Vasco da Gama at Morumbi Stadium in Brazil. The kits paid tribute to renowned goalkeeper, Rogério Ceni and his 25 years on the team. Ceni, aka The Myth, currently holds the record for most goals scored by a goalkeeper (over 130 goals) and his 25 years with SPFC includes 18 major league titles. This launch was also significant, as it was the first time in history that the club's board approved the usage of on-field design and colors that were different from the traditional kits.

Ceni's uniform, which was exclusively designed for him, is predominately gray with a vertical burgundy and gold band down the middle. The Myth's jersey also features a commemorative badge with the inscription "25 years of the Myth." The other players' uniforms had the same detail, but in burgundy.

To celebrate the historic kit launch, Under Armour created a video, titled "Myth vs. Myth," showcasing Ceni pitted against himself. The film features a programmed machine that has the ability to perfectly recreate the motion of a goal. UA invited fans on social media to choose Ceni's five best free kicks, which were then brought to life in the film. This marks the first time Ceni comes face-to-face with his own skills. In addition to the video, the Brand held a press event in Brazil on Friday, October 16, to commemorate the kit launch.