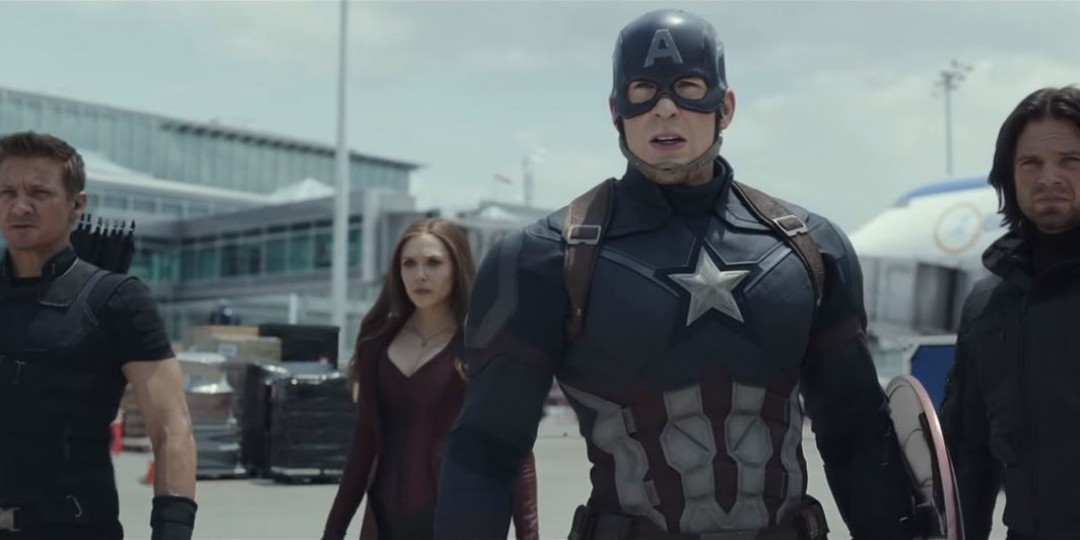 Last night on Jimmy Kimmel Live, Robert Downey Jr. and Chris Evans went on to discuss Captain America: Civil War. Each star had something to give the audience. Robert Downey Jr. dropped a one sheet poster for the film, while Chris Evans jokingly one-upped Downey with the release of the teaser trailer.
The film reunites an all-star cast including Chris Evans as Steve Rogers / Captain America, Robert Downey Jr. as Tony Stark / Iron Man, Scarlett Johansson as Natasha Romanoff / Black Widow, Sebastian Stan as Bucky Barnes / Winter Soldier, and Anthony Mackie as Sam Wilson / Falcon.
Following the events from Avengers: Age of Ultron, politicians gathered to come up with the Sokovia Accords, where it set up oversight and monitored the Avengers. For those of us who saw Ant-Man know this is what Wilson was referring to in the post-credits scene about asking Stark for help. The trailer shows snippets of Bucky on the run, Cap and Iron Man battling it out, T'Challa / Black Panther (portrayed by Chadwick Boseman) appears to assist in the battle, Iron Man attending to War Machine, and lastly, Cap and Bucky fighting Iron Man together.
Overall, the teaser trailer was exactly what Marvel fans were waiting for. It was a good thing Disney decided to release it now as opposed to attaching it with Star Wars, which is already said to have many trailers attached to it. Captain America: Civil War is the final standalone in the Captain America film trilogy and will be released on May 6, 2016 in 3D and IMAX 3D.