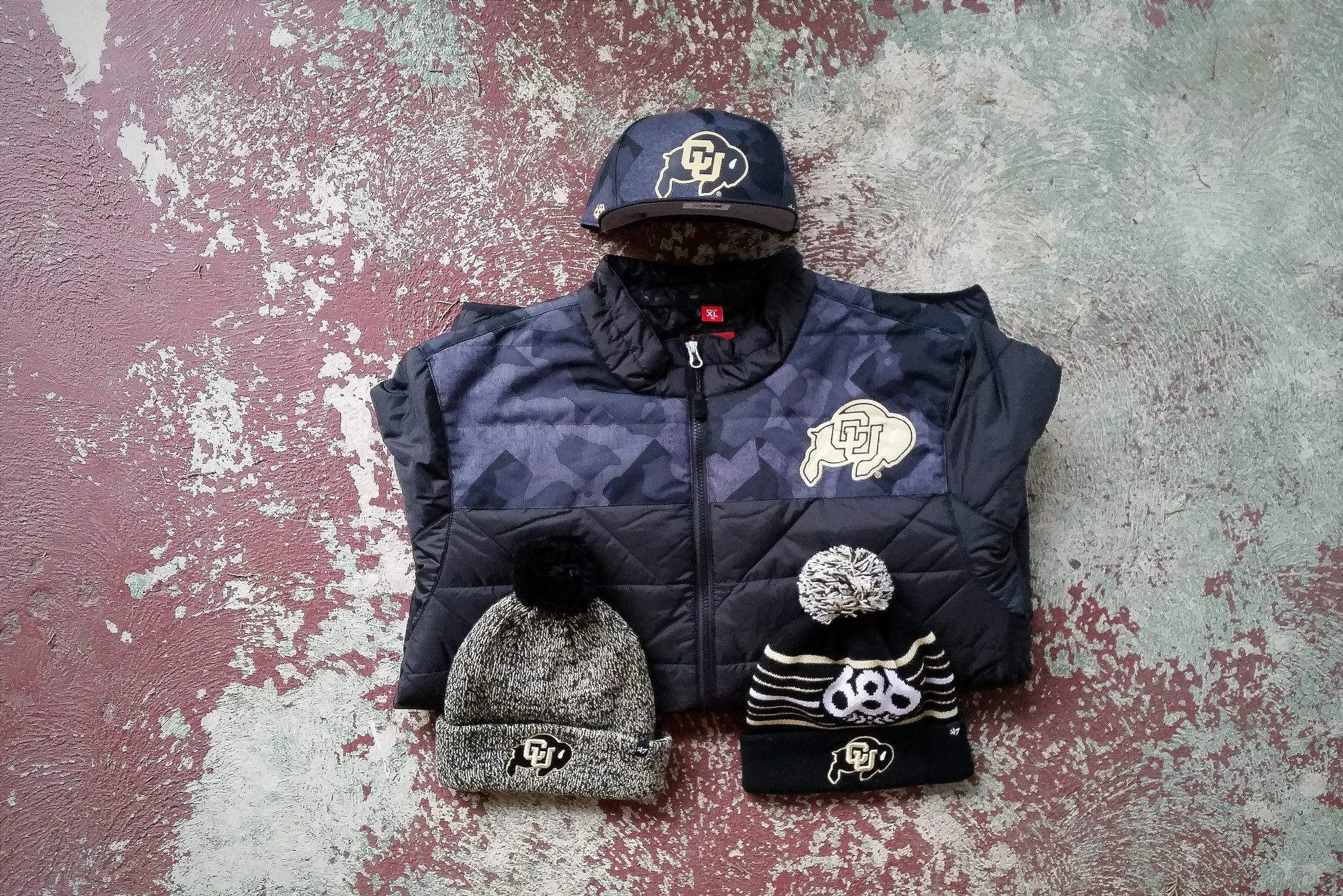 The Grid. The exclusive series by the BALLER MIND FRAME for Complex Media solely to show the choice sportswear and lifestyle attire that meet the needs of athletes inside and outside of the lines of competition. All original laydown photography and composition. Founded and inspired by Senior Editor Sandy Dover.
---
When the weather is grim with cold and various weather-made debris, winter can be hard — but, if you have the right kinds of gear altogether to have a system of dress, the accouterments can make for a much easier experience in the elements. In this way, the 686 x '47 Technical Apparel Collection is made for the harsh environments.
Known for as an outdoor sport brand (think skiing), 686 and the '47 Brand collaborated to bring the best in technical outdoor wear with the physical characteristics of some of the most storied sporting universities in America, hence the University of Colorado Buffaloes' appearance, featured here in The Grid.
---
The Flight Insulated Jacket. Very light and longer than you might expect. It's a straight fit, but surprisingly roomy in the torso and arms. A comfortable jacket and warm, even in below-freezing temperatures.
---
The Toasty Snapback. A snapback cap that has polar fleece lining, and it is a magnificent feature.
---
The Misty Cuff Beanie and Rodeo Cuff Knit Beanie. Very unique toboggan headwear which is very soft and very warm on the head and around the ears.
Photography by Sandy Dover. Most rights reserved.
Special thanks to 686.