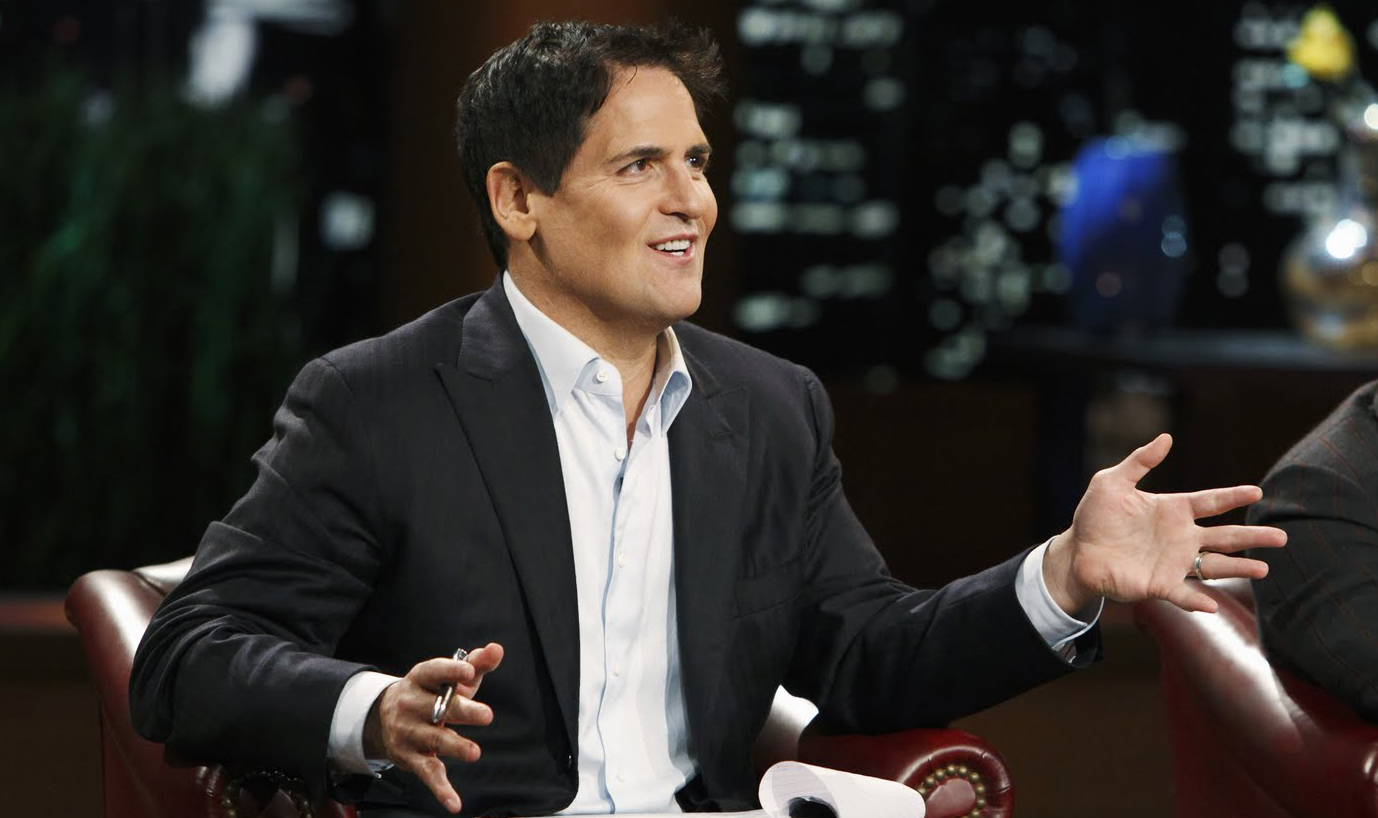 I'm addicted to Shark Tank. Yes, it has been on ABC for seven seasons, but I got hooked by watching reruns on CNBC.
I'm not an entrepeneur, but I'm fascinated by the startup businesses looking for investment help from the "Sharks."
Not everyone agrees, though.
On Wednesday, Paul Graham, who co-founded startup bootcamp Y Combinator, ripped the widely popular TV show, saying on Twitter:
Startups: Instead of appearing on Shark Tank, spend that energy fixing whatever makes your product so unappealing you think you need to.

— Paul Graham (@paulg) January 28, 2016
Mark Cuban, owner of the Dallas Mavericks and one of the Sharks, struck back:
@paulg you mean like the sense of entitlement and arrogance they get when they become part of a YC class ? It's hard to wash it out

— Mark Cuban (@mcuban) January 28, 2016
I'm not going to get into that battle between millionaires and billionaires, but I will say the show has won an Emmy Award (and been nominated for three others) and has more than six million people like me watching every episode. In fact, the reruns on CNBC outdraw their live programming.
Pop Culture Spin had a few minutes with Cuban to chat about the show in an exclusive email Q and A.
Lynn Hoppes: Since your arrival in Season 3 (Ed: Cuban appeared as a guest in Season 2), it looks like you are having a lot of fun on the show. What makes it so special for you?
Mark Cuban: It sends the message to kids and families that the American dream is alive and well.
Hoppes: Each of the Sharks are putting up their own money; I assume it's a friendly rivalry since everyone is so rich. But how competitive is it really?
Cuban: Very competitive. I never want to lose deals to any of them and won't ever.
Hoppes: Since doing the show, I assume your fan base has increased? Are people pitching you ideas on the street?
Cuban: Always. The good news is that if I know about the company, I can't be on the show. So, that gives me the chance to stop them politely.
Hoppes: Being married and having young children, does it change the focus of products you have an interest in? I saw one episode where you focused on a skinline for children.
Cuban: A little. But it still has to be a good business.
Hoppes: Out of the Sharks, you lean back with one arm on your chin, like you're watching a Mavericks basketball game. How is the taping for the show?
Cuban: We get there early and tape from 8:30 AM to 7:30 PM. So it can be a long day. But we concentrate so hard during the taping, the hours fly by.
Hoppes: What's been the biggest surprise on the more than 75 investments you've had?
Cuban: How amazing some of my entrepreneurs are. The focus and commitment make me proud to work with them.
Hoppes: Is there something you wished you would have went all in for, but didn't?
Cuban: No. Once a deal is over, it's over.
Hoppes: Maybe it's just me, but the show seems to have softened you up and made you more approachable. Is that the case?
Cuban: No. You just have gotten to know me a little better. I'm the same.
Hoppes: You've joked about running for office. Would you ever really consider that?
Cuban: Consider, yes. Do it, no.