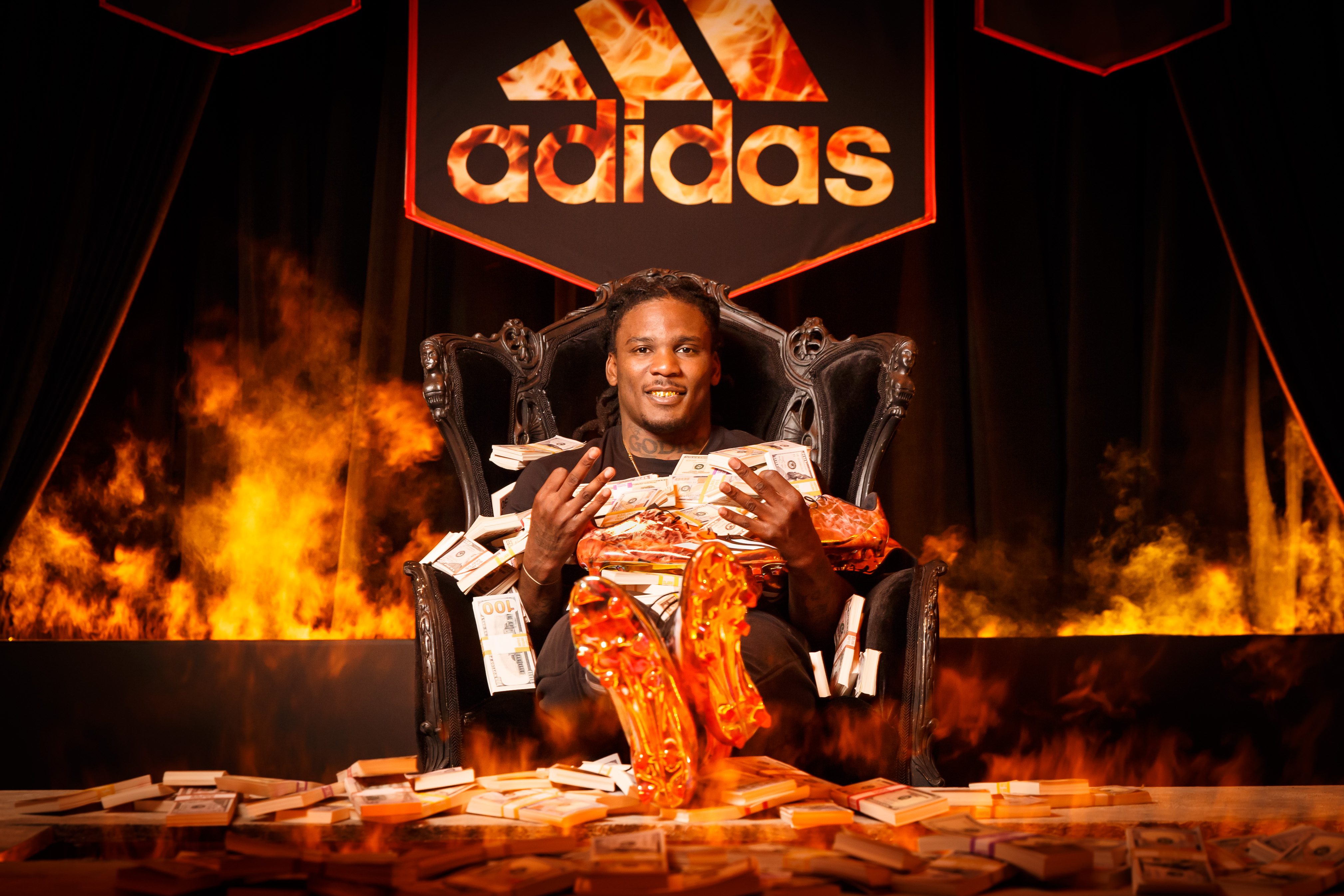 Chris Johnson refuses to lose, and as the official record holder of the fastest 40-yard dash time, it's only right that he keeps his fast rep in partnering with adidas and joining their marketing for their $1M 40-Y/D contest.
See more on the partnership here, courtesy of our friends at adidas.
adidas today announced a multiyear partnership with running back Chris Johnson of the Arizona Cardinals.

Johnson, the reigning record holder of the NFL's 40-yard dash with a time of 4.24, made the announcement at the 2016 NFL Combine. The running back will debut adidas Football cleats for the 2016-17 season and be featured in upcoming adidas brand marketing campaigns.

In just his second year as a pro, Johnson won the NFL rushing title with 2,006 yards (one of only seven players ever to break 2,000), and went to break Marshall Faulk's record of total yards from scrimmage with 2,509. Johnson has named to Pro Bowl three times and was the NFL's Offensive Player of the Year in 2009.

adidas Football's growing roster includes Super Bowl 50 MVP, Von Miller of the Denver Broncos, 2015 Rookie of the Year, Marcus Peters of the Kansas City Chiefs, 2015 Comeback Player of the Year, Eric Berry of the Kansas City Chiefs, 2014 League MVP Aaron Rodgers of the Green Bay Packers and nine 2015 NFL Pro Bowlers, among others.