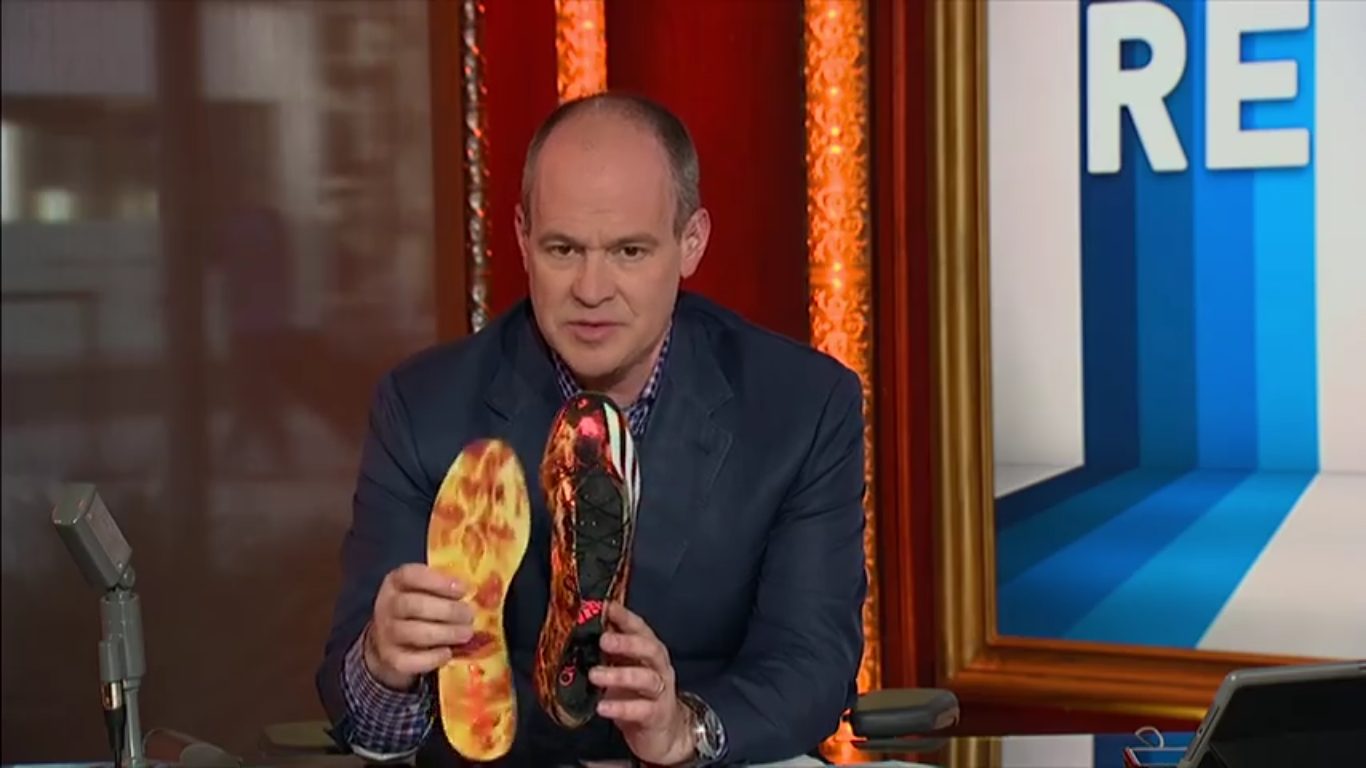 So, you literally just saw this, right?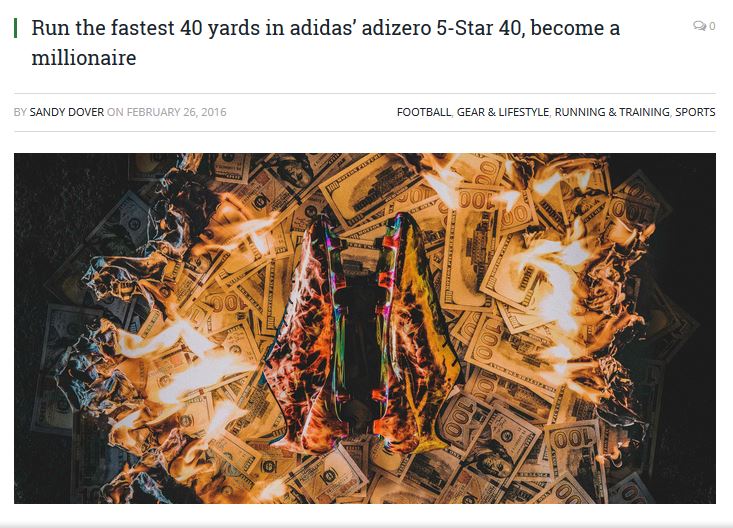 Win a million dollars if you run the fastest 40-yard dash at the NFL Combine — easy stuff.
Well, apparently Rich Eisen in getting in on the act, and Bigg Snoop Dogg has put the battery in his back to do it, of course while Eisen brings the flames (somewhat literally) sporting a pair of the fiery adidas adizero 5-Star 40 cleats.
Check the talk below: