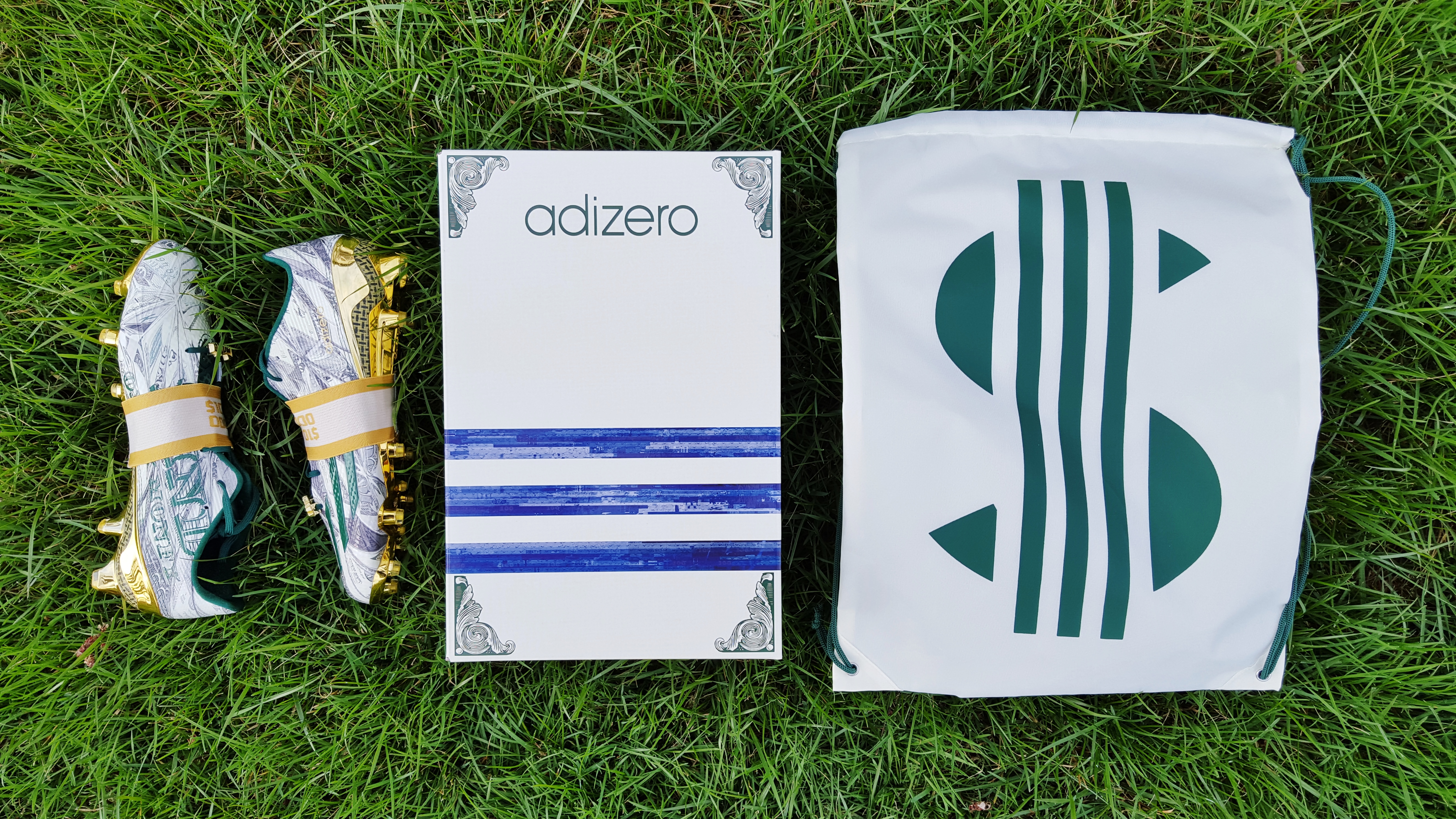 Look Closer at The BMF with Complex Media is all about giving you the opportunity to see the best footwear and sportswear in performance & lifestyle fashion in up-close and personal, high-quality portraiture served with a side of expert commentary. Inspired and provided by Managing Partner Sandy Dover.
---
Snoop Dogg is all about his MONEY. That much is for sure, and as successful as he's been, he merits a little of smack talk, as he did on Twitter:
As you may have seen here, Snoop and his adidas adizero 5-Star Money Cleat are emblazoned with his most famous line, and you should have a better look, a closer look.
We've made good on that for you.
Enjoy that money.
Photography by Sandy Dover. Most rights reserved.
Special thanks to adidas.