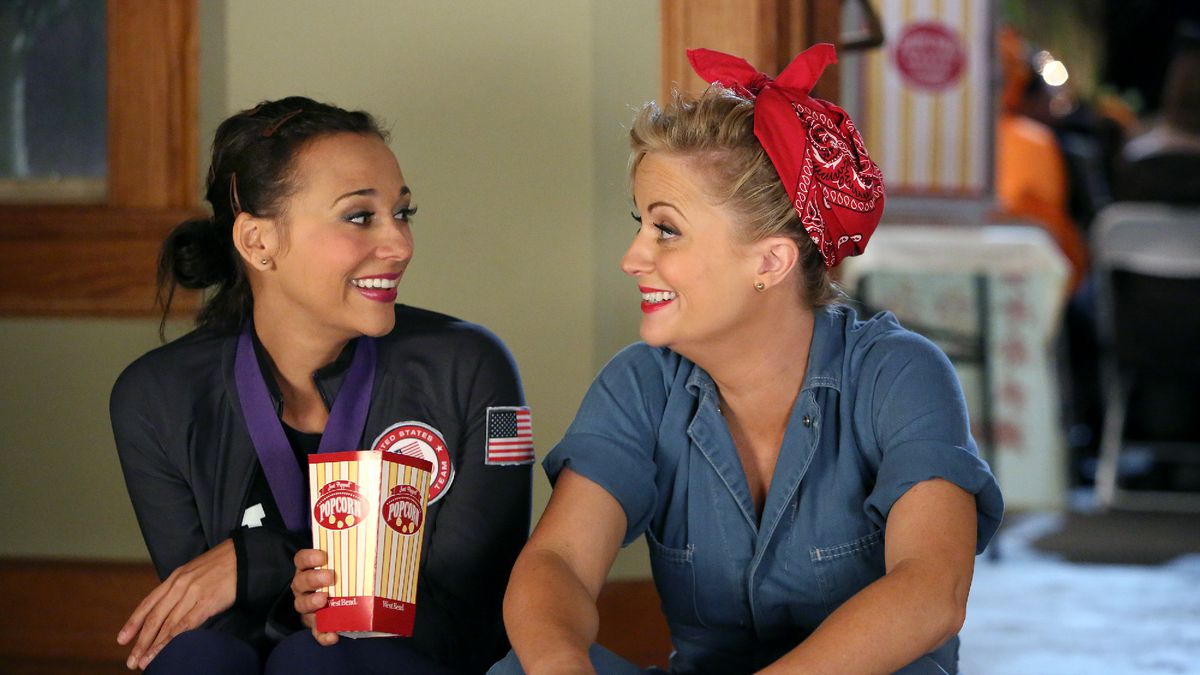 We're celebrating Halloween every day in October by looking at some of our favorite Halloween episodes. Today's episode is "Halloween Surprise" from Parks and Recreation.
Basic Info
Directed by: Dean Holland
Written by: Michael Schur
Episode Number: Season 5, Episode 5
Where to Watch It: Netflix
Why It's Awesome
In the hierarchy of Parks and Recreation Halloween episodes, this one is no "Greg Pikitis" but it still has a lot to offer. This episode has lots of nice stuff like Ron Swanson getting more serious with Diane Lewis, Leslie Knope organization an auction to help with Jerry Gergich's medical bills, the origins of Tom Haverford's Rent-A-Swag business and Donna Meagle's love of live-tweeting.
But, the stand out scene from this episode is Ben Wyatt proposing to Leslie. It's one of the most important moments for this beautiful relationship and it's done perfectly. When Ben has just taken a new job offer and Leslie is at her most worried about their future, Ben surprises her with the proposal. Amy Poehler plays Leslie's overwhelmed happiness perfectly as she gets teary-eyed and talks about how she wants to remember every detail of how perfect her life is in this moment.
Why It's Full of Halloween Spirit
Halloween isn't always fun, especially when you're a grumpy adult. When Ron has to take Diane's kids trick-or-treating, he has no idea how to handle the situation and ends up breaking a tiara and ruining the girls' night. His takeaway from this is that even though he likes Diane, he's not ready to deal with kids. However, he grows up and decides he's ready to take on the commitment of being with a woman who has kids. He makes it up to Diane and the girls by taking them trick-or-treating on November 8th.
Costume Count
Diane and her kids as princesses
Andy Dwyer as a cop
Ron Swanson as a pirate
Chris Traeger as an old person
Leslie Knope as Rosie the Riveter
Ann Perkins as Gabby Douglas