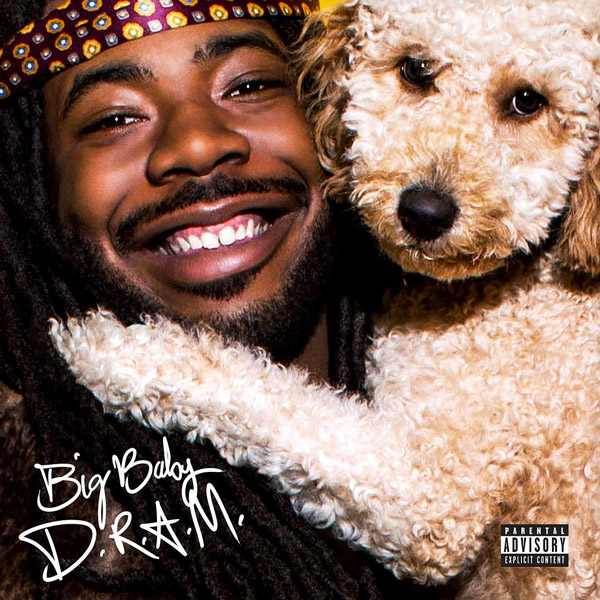 D.R.A.M. dropped his new album Big Baby D.R.A.M. just in time for the weekend and the timing could not have been more perfect. With October being unofficial National Homecoming Month for HBCUs across the country D.R.A.M. has set himself up to be heard at every club, kickback, tailgate, step show and road trip.
There are two things that need to be acknowledged on Big Baby D.R.A.M.:
1. D.R.A.M. can sing, like really sing.
D.R.A.M. is like that dude at church who they made join the choir because they needed more guys, then one day they made him lead a song and you're like, "Dang, buddy can sing!" It's a complete surprise to you and it's cool. D.R.A.M.'s vocals are consistent and he stays true to himself throughout the album. He's not going to run and riff you to death but his tone is his own and he's melodic as a mug.
2. He is always on the road.
D.R.A.M. wants to make sure y'all know that he's on the road. He makes that point very it clear on Misunderstood, In a Minute/ In House, which appear back-to-back and then again on Monticello Ave and Workaholic. So if you're looking for D.R.A.M., he's on the road.
As for the overall vibe of the album, it's a lyrical essay on work, love, and how the two affect each other. Once you get past the beats and hooks, it's a story most brothers can relate to in terms of just trying get yourself in a position where you can be successful enough in life so that you turn up from time to time. It's about finding someone who loves you enough to understand what you're after and isn't going to trip in your pursuit of a better life.
This offering from D.R.A.M. definitely cements him as a fixture in this new age of hip-hop.
Check out the official music video of Broccoli featuring Lil Yachty .