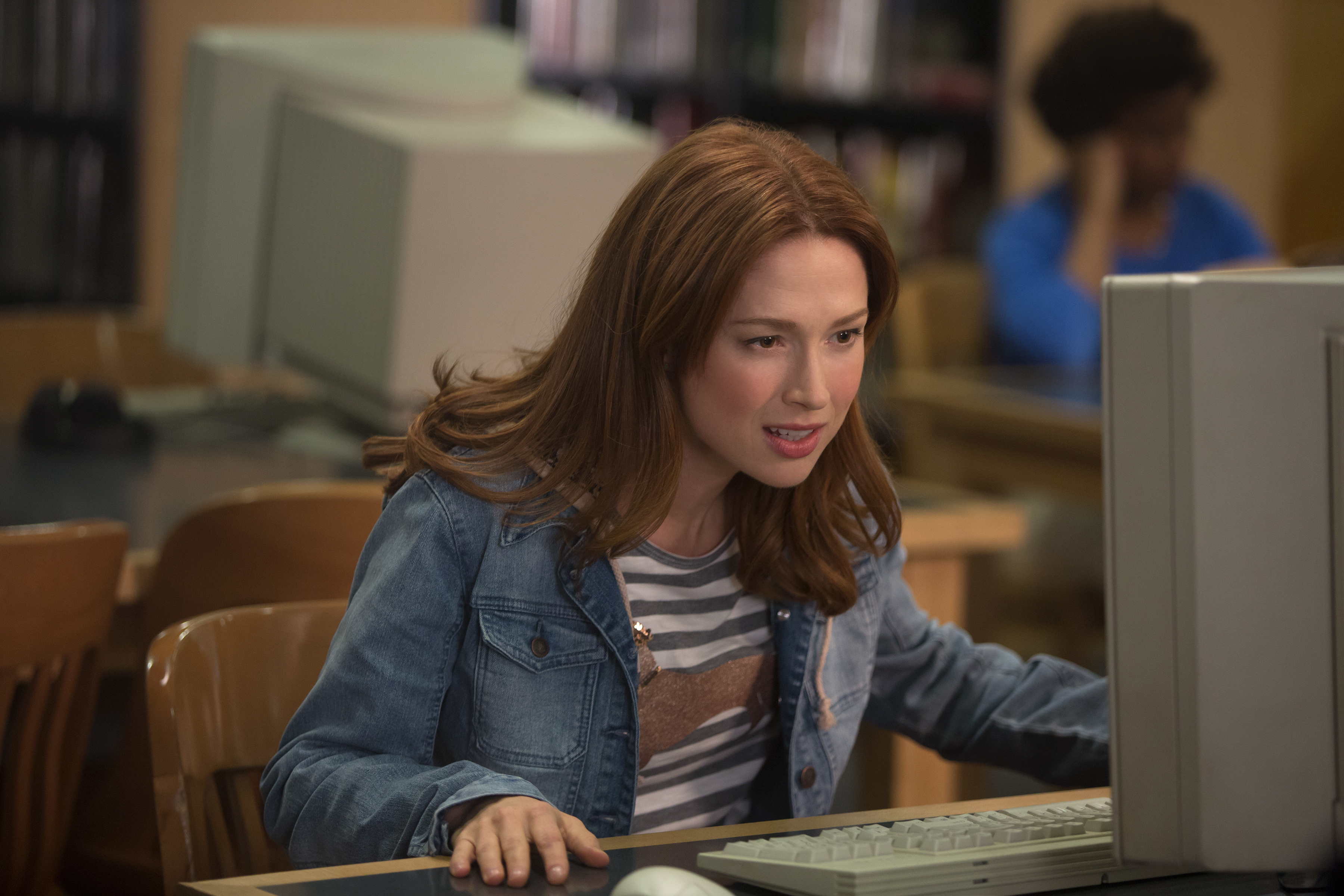 There are some great ensemble comedies on TV right now and it was very difficult to narrow this list down. Here are my picks for the best TV comedy performances of 2016. Also check out my choices for the best TV drama performances of the year.
16. Rob McElhenney (It's Always Sunny in Philadelphia)
Mac had a great season this year, with more episodes than any previous season that really highlighted McElhenney's acting. The two-parter "The Gang Goes to Hell" showed Mac dealing with his sexuality, which led to some incredible moments.
15. Kristen Schaal (The Last Man on Earth)
Carol Pilbasian shows what comedy characters should be at their best. Schaal plays her as absolutely ridiculous and yet you care deeply about her. In her biggest stand out scene, she worried that Gail Klosterman left forever because she pushed too hard to get Gail to act as her mother.
14. John Ross Bowie (Speechless)
After years of being by far the best thing about The Big Bang Theory, Bowie is finally the lead on a great show and he surpassed my very high expectations. His quick deliveries nicely punctuate his scenes, while he also gives Jimmy DiMeo a believable emotional core.
13. Zach Woods (Silicon Valley)
In Silicon Valley's third season, Woods' portrayal continued to make Jared Dunn sad and strange and captivating. He played Jared's decision to commit fraud with frantic vulnerability that made you understand why he'd make such a mistake.
12. Abbi Jacobson (Broad City)
Broad City is full of physical comedy and a wonderful silliness that's in stark contrast to the "dramedy" genre that's becoming increasingly popular. But at the same time, Jacobson gives Abbi Abrams little touches of dejection that suck you into the story.
11. Glenn Howerton (It's Always Sunny in Philadelphia) 
Howerton has always been brilliant as Dennis Reynolds, but he outdid himself this year thanks to "Mac and Dennis Move to the Suburbs." This was a true showcase for Howerton's acting, as Dennis reached a previously unseen level of bizarre intensity. I still get chills when I remember "tell me about Mac's famous and mac and cheese."
10. Ilana Glazer (Broad City)
Ilana Glazer established her abilities as a hilarious comedic actor years ago when Broad City first started. But, this year let us see more depth in Ilana Wexler, especially with the saddest episode yet, "Burning Bridges."
9. Desmin Borges (You're the Worst)
This year, Borges continued to play Edgar Quintero's awkward sweetness perfectly, delivering punchlines in a brilliantly unique style. He also got to carry an episode for the first time. The heartwrenching "Twenty-Two" highlighted Edgar's trauma and Borges played it perfectly.
8. Aya Cash (You're the Worst)
This year Gretchen Cutler was once again one of the funniest characters on TV, thanks to Cash's always funny deliveries. We also got to see her in recovery and showing a raw vulnerability that wasn't present in her numb state last year.
7. Melissa Fumero (Brooklyn Nine-Nine)
Amy Santiago is a complex character and Fumero can turn from bubbly and sweet to awkward and anxious to mean and cold in a heartbeat. She portrays Amy with fantastic humor and depth of emotion.
6. Tituss Burgess (Unbreakable Kimmy Schmidt)
Burgess is a master of delivering punchlines and shines in the part of Titus Andromedon. This year we got to see another side to Titus thanks to his endearing relationship with Mikey Politano.
5. Andy Samberg (Brooklyn Nine-Nine)
Jake Peralta is growing and maturing each season and, right along with him, Samberg is becoming a deeper, more nuanced actor. He's given Jake more complexity than ever, while still delivering on the physical comedy and gleeful line deliveries that have always made him endearing.
4. Constance Wu (Fresh Off the Boat)
Wu commands every scene she's in with her always fantastic joke deliveries. She can also play Jessica's more vulnerable side without ever missing a comedic beat.
3. Andre Braugher (Brooklyn Nine-Nine)
Braugher's deadpan performance has always been the best part of Brooklyn Nine-Nine. As Ray Holt gets more comfortable with the squad, we've gotten to see Braugher get sillier than ever and Braugher is just as good at being ridiculous as he is at being understated.
2. Thomas Middleditch (Silicon Valley)
Middleditch's nervous, frantic acting was the driving force behind Silicon Valley's third season, as Richard Hendricks was put through the ringer. He gives Richard a hint of arrogance while still keeping him deeply uncertain.
1. Ellie Kemper (Unbreakable Kimmy Schmidt) 
This season really dug into Kimmy Schmidt's trauma and Kemper played her epiphanies and self-examination perfectly, while still nailing incredibly silly lines, "Do you think that makes me feel grape? No. It makes me berry sad."