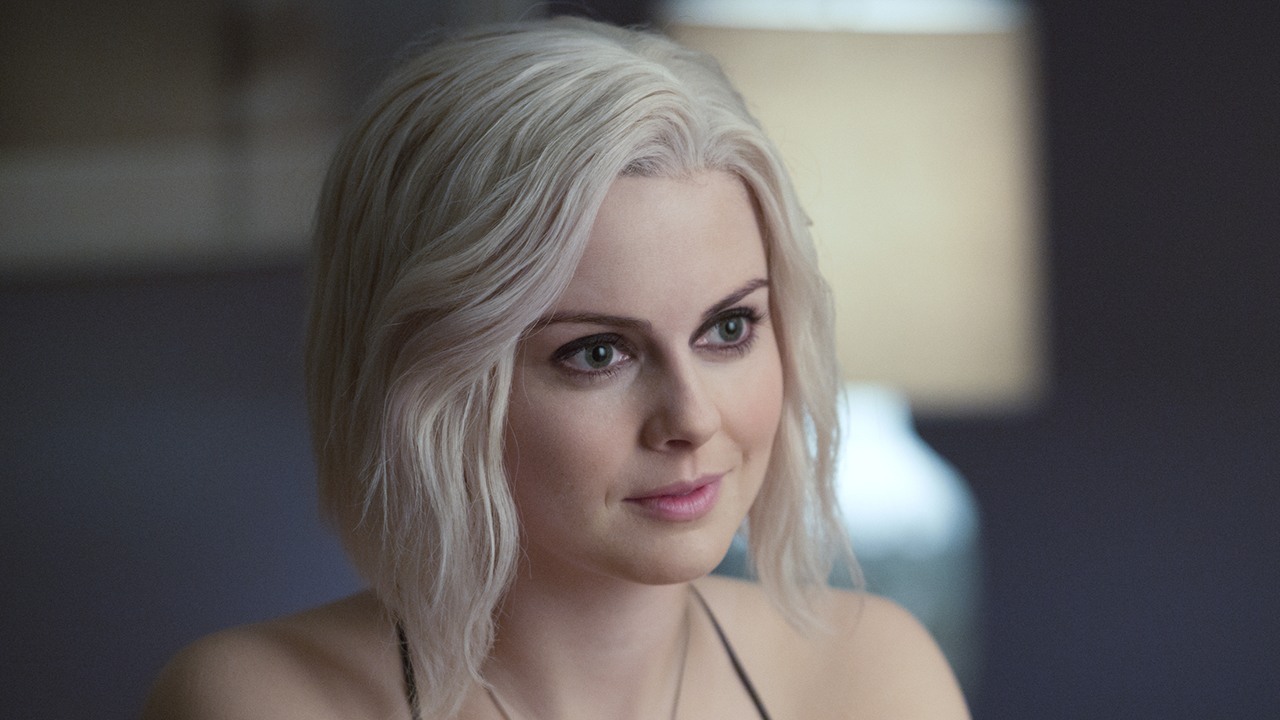 This year had some great dramas. The ones that stood out had the most interesting characters and emotional depth. Here are my picks for the best TV dramas of 2016. Also check out my list of the best tv dramas of 2015.
16. Shadowhunters (Freeform)
Shadowhunters came out of the gate strong with a perfect tone that's rare to see. It embraces the silly aspects of its premise while creating characters that are easy to really, truly care about.
15. Empire (Fox)
Cookie Lyon and her sons are so compelling and their relationships so ever-evolving, that Empire is always interesting to watch. You root for these characters' lives to get better even as they seem stuck in the same patterns.
14. The Flash (The CW)
The Flash season three was one of the most pleasant surprises of the year. The characters and relationships have really been at their best, particularly Barry's relationship with Iris and the friendship between Caitlin and Cisco.
13. Daredevil (Netflix)
This year Daredevil added Elektra Natchios and Frank Castle, who were great additions to an already enjoyable ensemble. This was another season that nicely balanced action and character-driven scenes for a satisfying superhero show.
12. Arrow (The CW)
Arrow has one of the best ensembles on TV. There really isn't a weak link. The new team members this season instantly cohered with the established team for a dynamic that's new while still feeling like a natural extension of the prior four seasons.
11. Gotham (Fox)
Gotham has always been solid, but this year it became a show I really look forward to every week. A big part of that is the incredible relationship between Oswald Cobblepot and Edward Nygma, which is one of the most interesting things happening on TV right now. But, other characters like Jim Gordon, Barbara Kean, Bruce Wayne and Selina Kyle also shined this year.
10. Stranger Things (Netflix)
Underneath its nostalgic style and ambiance, Stranger Things is really an emotional, character-driven story. The heartbreaking journeys of Eleven, Joyce Byers, Nancy Wheeler and the other characters were incredibly compelling.
9. Scream (MTV)
Scream had another great season this year, thanks in large part to the friendship between Audrey Jensen and Emma Duvall. This is one of the strongest and most complicated relationships on TV.
8. Better Call Saul (AMC)
There was a lot to love about this season of Better Call Saul. The cinematography continued to be top notch. Jimmy McGill's relationship with Kim Wexler was extremely sweet and fun. But, what really made it stand out is the last couple of episodes, which had edge-of-your-seat tension from beginning to end.
7. Shameless (Showtime)
The sixth and seventh seasons of Shameless aired this year, but it still doesn't feel stale. Fiona Gallagher's newfound determination to make something for herself in the world really worked.
6. Degrassi: Next Class (Netflix)
The second season of Degrassi: Next Class was just about perfect. It felt less meandering than other seasons from the Degrassi franchise thanks to the fact that the Hollingsworth family tied just about every plotline together. Miles, Frankie and Hunter are characters who faced their flaws this season and persevered without the show ever brushing over the mistakes they've made.
5. UnREAL (Lifetime)
This year UnREAL continued to be a prime example of how dramas can be smart and compelling while still being fun. The season opened strong with Rachel Goldberg yelling that she's going to change the world as she was banged from behind. Later, she got revenge on a major season villain by giving her diarrhea. In between great moments like that, there was top-rate nuanced character exploration.
4. Halt and Catch Fire (AMC)
The relationships between the main characters on Halt and Catch Fire are some of the most deep and gripping around. Scenes like the one where Donna Emerson and Cameron Howe's fighting came down to a vote and Cameron had to leave the company were absolutely heart-wrenching. While Donna and Cameron's relationship is the true heart of the show, Gordon Clark's bitterness towards Joe MacMillan was also great to watch. His warning to Ryan Ray that Joe will make you feel like the most important person in the world while using you was great.
3. Bates Motel (A&E)
This was the season where Norman Bates actually killed Norma Bates. It could've been a misstep, but they got it just right. Her relationship to Alex Romero before her tragic demise was beautiful, which only makes her death more tragic.
2. DC's Legends of Tomorrow (The CW)
DC's Legends of Tomorrow figured out how to have all the fun of other superhero shows without any plotlines that lag. In fact, the show is so fun that it's emotional resonance really sneaks up on you, making the heartbreaking scenes hit that much harder. The characters are true underdogs who don't know what they're doing but try their best anyway, making them incredibly lovable and easy to root for.
1. iZombie (The CW)
iZombie works because everything comes down to the relationships. The murders-of-the-week are fun and the supernatural plot leads to great zombie action, but the truth is that I would watch a show that was just about Liv Moore navigating her friendships with Ravi Chakrabarti, Clive Babineaux and Major Lilywhite. Everything about the key relationships just work. The moments of levity between then are endearing and the sacrifices and betrayals cut deep.