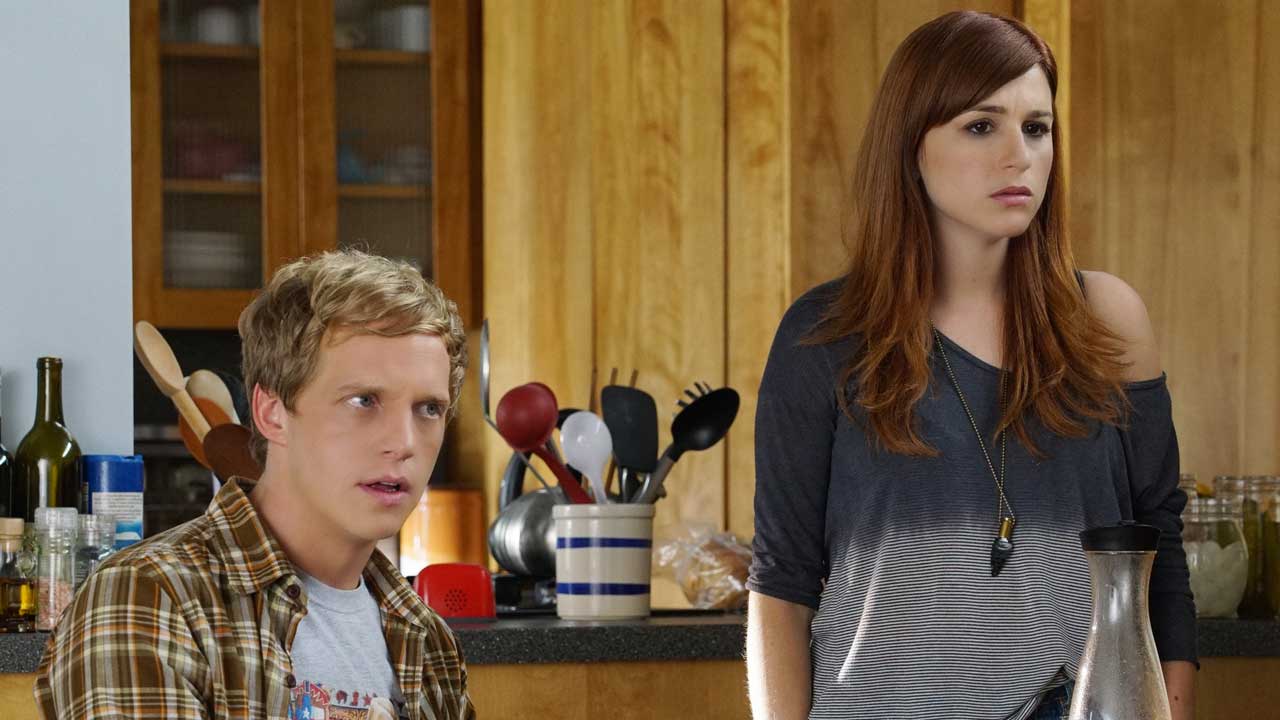 This year's best comedies showed how much the TV format can accomplish. They told unique stories and packed in laughs while staying true to the characters. Here are my picks for the best live action comedies of 2016. Also check out my picks for the best dramas of 2016.
16. Veep (HBO)
The highlight of this season of Veep was the always hilarious Richard Splett. Jonah Ryan also shined in a plot about running for congress, which allowed him to be at his off-putting best. Julia Louis-Dreyfus continued to shine as Selina Meyer, who had incredible hints of vulnerability in the midst of her awfulness. Catherine Meyer's relationship with the equally sourfaced Marjorie Palmiotti was funny and genuine.
15. Comedy Bang! Bang! (IFC)
Comedy Bang! Bang! had a delightfully silly final season. The finale was the perfect balance of sentimental, self-deprecating and goofy. The episode in which Slow Joey got his own spin-off was a stand out.
14. black-ish (ABC)
This season black-ish showed how bizarre it can get while still working, like in the Halloween episode where a parody of The Purge was somehow the second darkest plotline. The terrifying Diane Johnson continued to be one of the funniest characters on TV.
13. Fresh Off the Boat (ABC)
Jessica Huang and Louis Huang are what make Fresh Off the Boat so strong. They're hilarious but deeply empathetic characters who are a joy to watch every week.
12. Grace and Frankie (Netflix)
This season really explored Grace Hanson and Frankie Bergstein's anger at their husbands' decades long affair. At the same time, it also explored all the complexities of Robert Hanson and Sol Bergstein's relationship.
11. Speechless (ABC)
Speechless came right out of the gate with a voice and a rhythm that it takes most sitcoms at least a handful of episodes to achieve. The show is incredibly funny and, importantly, truly centers on JJ DiMeo's goals and choices, rather than focusing on how he affects the rest of the family. Minnie Driver's Maya DiMeo is a great example of a ridiculously high-strung whose sympathetic and clearly coming from a place of love.
10. Girls (HBO)
This season saw Hannah Horvath developing in a way that I really never thought she would. She shook off her feelings for Adam Sackler and focused on improving herself. It was inspiring in a way that still felt believable.
9. Crazy Ex-Girlfriend (The CW)
This show started strong last year, but it really impressed me this year. The more it explores Rebecca Bunch's psychology and her friendships with other women, the better it gets. The musical numbers have also been top rate this year, especially "You Stupid Bitch," "The Villain in My Own Story" and "Thought Bubbles."
8. The Last Man on Earth (Fox)
The Last Man on Earth has mastered how to balance its incredible silliness with some of the saddest and most tense scenes on TV. Things like Phil Miller's last scene with his brother Mike or the entire episode where Gail Klosterman was stuck in an elevator were perfectly executed.
7. Broad City (Comedy Central)
Broad City has always been funny, but it really shined this year with its most mature, emotional season yet. At this point, I'm not just watching to laugh each week, I'm invested in what's happening with Abbi and Ilana.
6. Superstore (NBC)
Superstore is a masterfully executed ensemble workplace comedy. Every character works. The dynamic between Jonah and Amy is incredibly endearing.
5. Silicon Valley (HBO)
The dynamic between the five main guys on Silicon Valley is a comedic force to be reckoned with. The dialogue on this show is some of the quickest, most dense with jokes dialogue around.
4. Unbreakable Kimmy Schmidt (Netflix)
This show combines cartoonishly silly jokes with discussion of real trauma with a unique ease. It has some of the most unique characters on television and they became even stronger over the course of this season.
3. It's Always Sunny in Philadelphia (FXX)
In its eleventh season, It's Always Sunny in Philadelphia managed to pull off a completely fresh, surprising season that might be the show's best ever. Many of the episodes were bizarre and experimental in some way, but even the more grounded episodes ("Chardee MacDennis 2: Electric Boogaloo," "Charlie Catches a Leperchaun") felt fresh. Every character was great this year, but in particular Mac was better and more endearing than ever.
2. Brooklyn Nine-Nine (Fox)
Brooklyn Nine-Nine is the most consistent show on television. It never falls flat, thanks to the reliably hilarious ensemble. This year had some great stand out episodes like "The Bureau" and "Greg and Larry." The relationship between Jake and Amy gives the show an emotional core without overshadowing the friendships.
1. You're the Worst (FXX)
What I loved about You're the Worst this year is that I genuinely didn't know what to expect each week. Every episode was its own unique piece of television. The story's twists and turns were genuinely nervewracking in a way that's rare with any show, let alone a comedy that's still packed with laugh out loud moments. You're the Worst never drifted into dramedy territory as it dealt with grief, PTSD, abortion and more. It's a truly silly, funny show that also explores flawed people with brutal honesty.