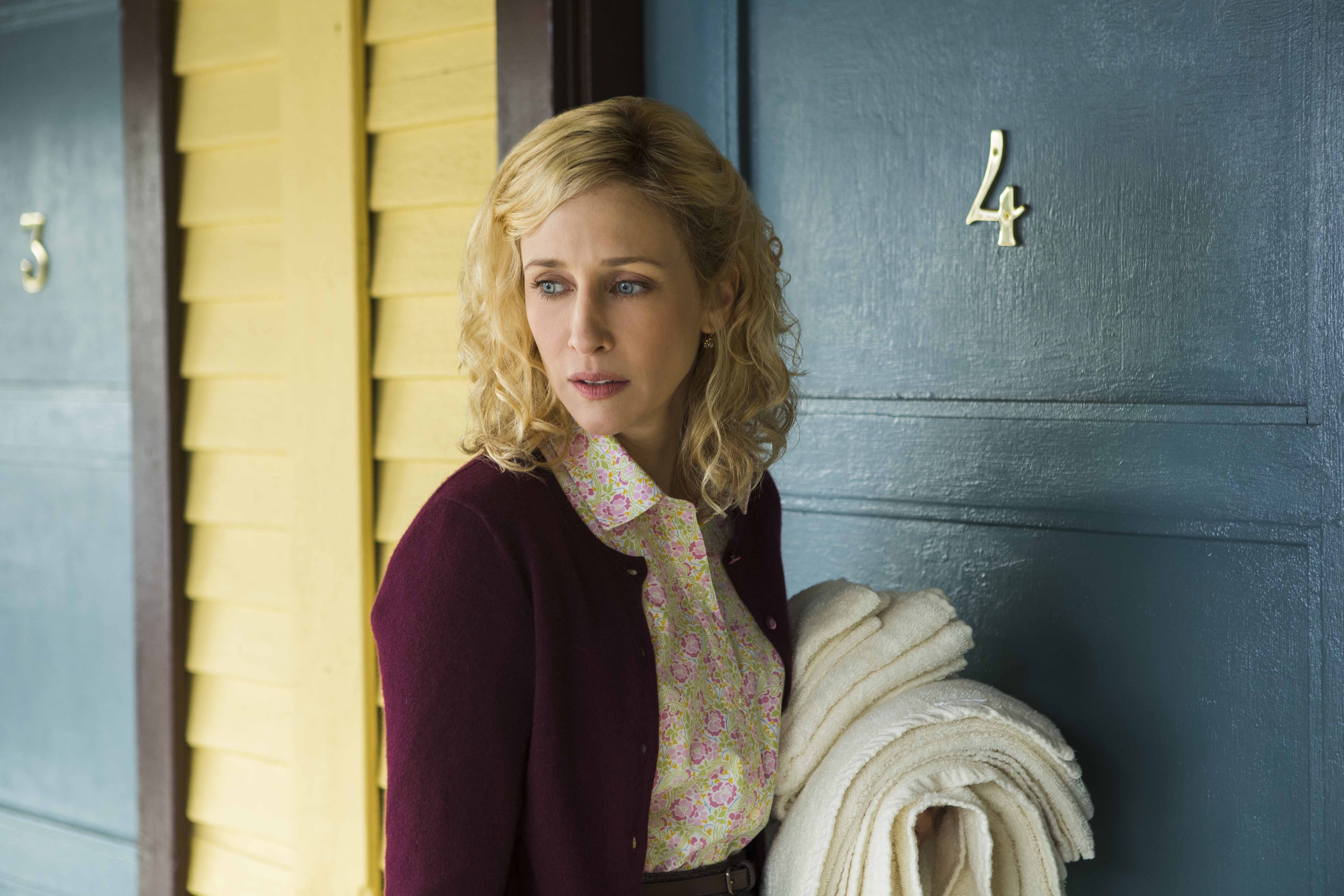 There were some incredible TV dramas this year. The unique characters and emotionally resonant plot developments were brought to life thanks to outstanding actors. Here are my picks for the best TV drama performances of 2016. Also check out my picks for the best TV drama performances of 2015.
16. Rhea Seehorn (Better Call Saul)
Kim Wexler is a determined and sharp character who is able to match Jimmy in terms of commanding a scene. This season Seehorn's stand out sequence was the montage of Kim going through contacts one by one as she tried to get a lead on a client.
15. Robin Lord Taylor (Gotham)
Oswald Cobblepot is a ridiculous character who could easily have been too ridiculous for audiences to empathize with. But Taylor captures not only his gleeful absurdity, but also a genuine humanity that's incredibly captivating.
14. Emmy Rossum (Shameless)
This season saw Fiona Gallagher really trying to build something for herself in a way we've never seen before. Rossum captured her fierce determination, as well as her underlying guilt at putting her own gain first.
13. Taraji P. Henson (Empire)
Henson always commands every scene she's in as Cookie Lyon. This year we got to see a different side to Cookie with her sweet romance with Angelo Dubois. Those scenes played more like a romantic comedy than anything we'd seen from Cookie's storyline prior.
12. Amy Acker (Person of Interest)
Root Groves went out with a bang. She had a beautiful final speech to Shaw, which Acker delivered perfectly. Her performance made Root deeply lovable because of her stilted, cold nature, not in spite of it.
11. Constance Zimmer (UnREAL)
Sometimes Quinn King feels like a supervillain, other times she's more like Rachel's tender romantic interest. Zimmer plays both of these sides and more, capturing Quinn in all of her funny, angry glory.
10. Max Thieriot (Bates Motel)
Dylan Massett's relationship to his mother is incredibly complex. His scenes with her are brought to life with rich nuances thanks to his performance.
9. Uzo Aduba (Orange is the New Black) 
After four seasons playing Suzanne Warren, Aduba still manages to make strong choices that leave you in awe. This season her scenes with Maureen were especially compelling.
8. Shiri Appleby (UnREAL)
Rachel Goldberg is a complex antihero who couldn't exist without a perform as strong as Appleby to bring her to life. It was riveting watching Rachel attempt confidence this season, constantly repeating that she's making the world a better place, even as we see her wavering.
7. Bob Odenkirk (Better Call Saul)
Jimmy McGill is a completely unique character who somehow combines slick conman charm and down-on-his-luck underdog virtue. Odenkirk's portrayal highlights how torn up Jimmy is by all the dilemmas in his life.
6. Millie Bobby Brown (Stranger Things) 
Eleven doesn't have a lot of dialogue to define her character with, but Brown conveys who she is and what she's feeling with her incredibly expressive face and physicality.
5. Winona Ryder (Stranger Things)
Ryder's performance captures all of Joyce Byers' intensity, as well as her sweet compassion. The deep love Joyce has for her son is a huge part of this season and Ryder's performance shows the audience how strong that love is.
4. Rose McIver (iZombie)
McIver navigates Liv Moore's ever changing personalities perfectly. The core of Liv as a person is always present even as McIver's acting also pushes each personality-of-the-week to its full comedic potential. The way McIver shows each plot point that Liv navigates weighing on her brings the overarching plots together.
3. Mackenzie Davis (Halt and Catch Fire)
Davis brings out everything that makes Cameron Howe so compelling– her hyperfocus, her insecurity, the regret she carries with her. She's an incredibly nuanced character who is fully embodied in all her complexity by Davis.
2. Freddie Highmore (Bates Motel)
The past season of Bates Motel brought Norman Bates closer than ever to the iconic character from Psycho. But, even as we see this, Highmore never slips into simple imitation. The last couple of episodes of the season really put Norman through the ringer and have some of Highmore's strongest acting to date.
1. Vera Farmiga (Bates Motel)
Norma Bates has been one of the best characters on TV for years. In her final season, she really shined as she came tantalizingly close to happiness. Farmiga captured all of her pain, but she also made Norma's happy scenes so bright and so joyful that you wanted to believe she'd somehow end up happy, even knowing her tragic fate.