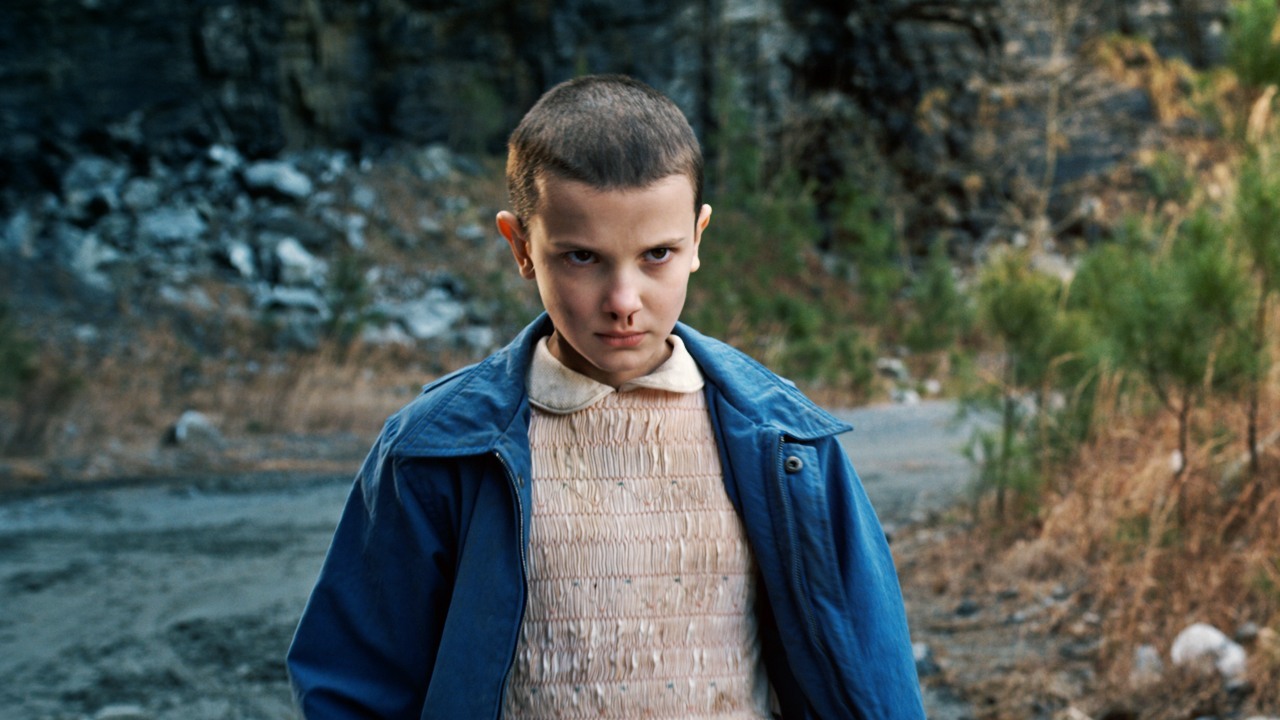 Whether they were new additions to established shows or featured on new shows, 2016 introduced plenty of amazing new characters. Here are my picks for the best new TV characters of 2016. Also check out my list of the best new TV characters of 2015.
16. Dylan DiMeo (Speechless)
Dylan is tough and determined to the point of being mean. She has a nice mix of precocious maturity and pettiness. Kyla Kennedy's performance nails her type a personality.
15. Izzy Lightwood (Shadowhunters)
Izzy is one of the most rebellious shadowhunters, which makes her one of the most interesting characters on the show. She's also the series' best source of humor.
14. Lucas Sinclair (Stranger Things)
Lucas had a great storyline. He was focused on finding Will and skeptical about Eleven, but he grew and became a less stubborn person. After such strong development over just eight episodes, I can't wait to see where his character will go next.
13. Maya DiMeo (Speechless)
As Maya puts it herself, "I'm being ridiculous with a purpose. It is my brand." Her uptight demands can be over-the-top, but she does everything out of a fierce love for her family.
12. Jim Hopper (Stranger Things)
Jim starts off skeptical that anything supernatural is going on, but in the end he puts his faith in Joyce and bravely helps save Will. The journey reminds of his own tragic backstory, when he lost his daughter.
11. Satoru Fijunuma (Erased)
Satoru is introduced as someone who's drifting through life, full of uncertainty. He's thoughtless to those around him. But, when he gets the opportunity to go back in time and save someone, he steps up the plate and becomes determined to do what's right.
10. Magnus Bane (Shadowhunters)
Magnus is in some ways a ridiculous character, but the show knows exactly how silly they can make him while still making him feel real. He's dramatic and flashy, but he's a compassionate person who the audience cares deeply about.
9. Elektra Natchios (Daredevil)
Elektra brings incredible energy to Daredevil's second season. Everything from her backstory to her chemistry with Matt to her style of vigilantism just works.
8. Alec Lightwood (Shadowhunters)
Alec is simultaneously impossibly sexy and an awkward, uptight, nervous wreck of a man. His running sarcastic commentary is delightful and his journey of self-acceptance is genuinely touching.
7. Jimmy DiMeo (Speechless)
It's great to finally see the hilarious John Ross Bowie in a role that's really worthy of him. Jimmy is a lazy, lazy man but he's lovable in a way that many sitcom fathers fail to be because he's never a jerk about it. He sees what's important to his family and does what he needs to in order to help them.
6. JJ DiMeo (Speechless)
What makes Speechless so unique and refreshing is that it's actually about JJ. The other characters in the ensemble are great, but they're not driving the show. The plot is actually about JJ's goals and how he goes about getting them, which are all unique to his personality. He's a nice mix of determined and laidback as he faces the conflicts that come with growing up.
5. Joyce Byers (Stranger Things)
Joyce is an incredibly sympathetic hero. She's determined to save her son Will, even when everyone tells her that she's wrong about him. But despite what seems to be an intense focus on Will, she stays compassionate for others, as we can see in her interactions with Eleven.
4. Dustin Henderson (Stranger Things)
Dustin has so many fine moments. His monologue to Mike about how he's the only reasonable one in the group, the time he spent pacing around saying "I don't feel good about this," his little smile when Mike said that he's one of his best friends. Dustin is a lovable, relatable treasure.
3. Mike Wheeler (Stranger Things)
Mike is special because of the strength of his love. He'll bravely face anything for his friends. He feels compassion for Eleven the second he meets her. He's a hero, without any posturing or sense of self-importance.
2. Rip Hunter (DC's Legends of Tomorrow)
The fearless leader who brought the Legends together became more and more interesting as his true self was revealed. He's a damaged liar who was destined for failure from day one, making him the perfect hero for a show like Legends of Tomorrow.
1. Eleven (Stranger Things)
Thanks to Millie Bobby Brown's performance and the series' strong writing, Eleven contains an incredible depth while having minimal dialogue. She may be supernatural but her pain and insecurity will resonate with anyone who feels unable to connect to those around them.