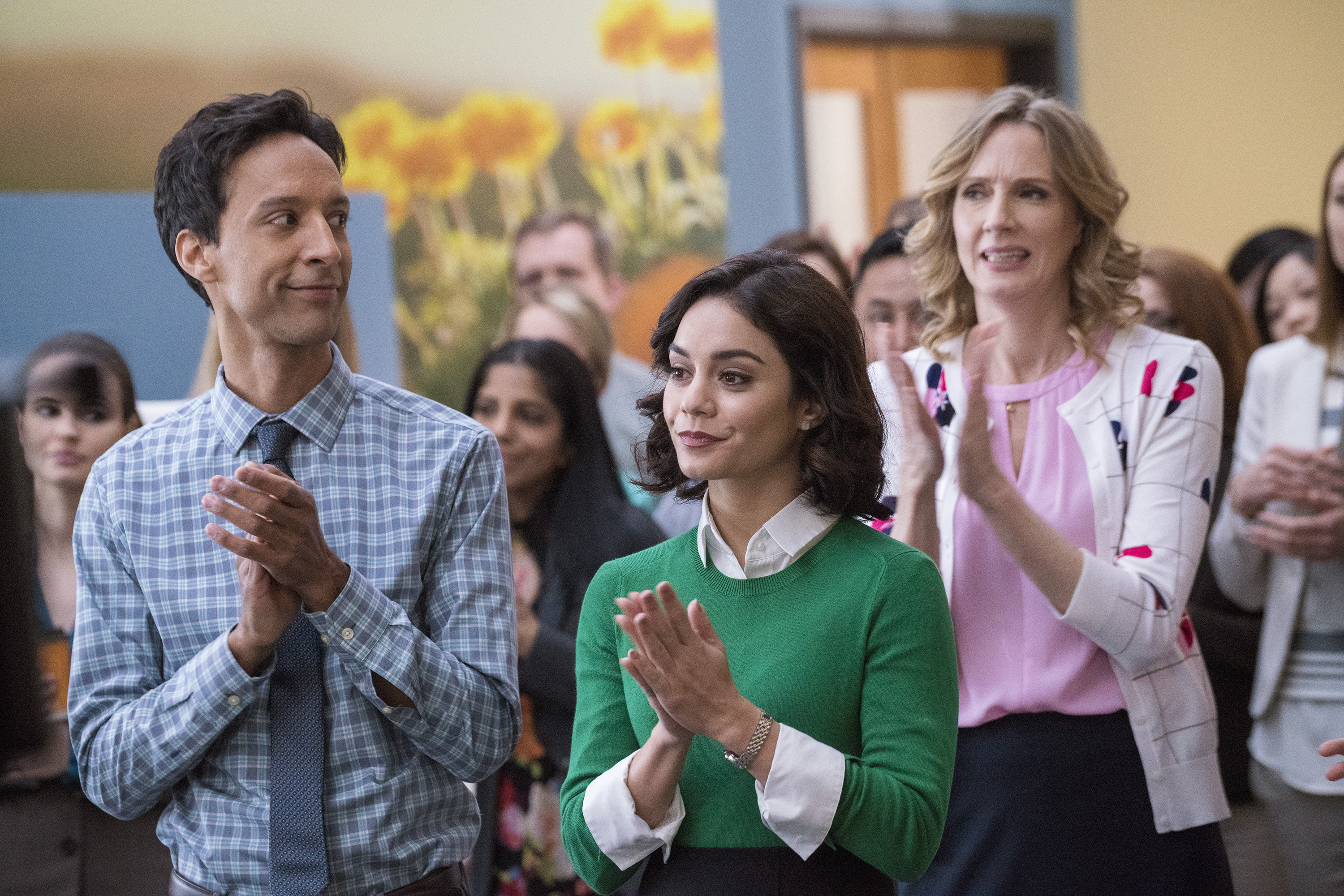 Reviewing a sitcom pilot is a little silly. Almost every pilot is clunky and light on laughs. Speechless is one of the rare sitcoms in recent memory that was immediately strong. I had high hopes that Powerless would also be in that elite category. It has an incredible premise and cast. Unfortunately, it had the usual pilot hiccups.
But, if a pilot's job is simply to demonstrate the potential in the situation and characters, Powerless succeeded. A show set in a superhero universe that focuses on regular citizens is a premise so strong it could support an entire genre. The strongest sequence in the episode showed the citizens of Charm City looking only vaguely annoyed as a supervillain broadcast a doomsday message. It was both a great introduction to the world of this show and an upsettingly resonant moment.
There were other details that showed the great potential for detail in this show. For instance, Wayne Security mostly works to rip off Luthorcorp products. Overall, this world felt fairly thought through, but it did bug me that they don't fully explain exactly why everyone hates Charm City so much. Sure, it's plagued by supervillains, but presumably most of the major cities in this universe have the same issue. One character aspires to transfer to Gotham, which is baffling to anyone familiar with the DC universe.
There's some nice comedic chemistry from Danny Pudi as Teddy and Ron Funches as Ron. It's easy to imagine those two becoming a comedic powerhouse of a duo. Vanessa Hudgens' inexperienced but tenacious Emily Locke is a sympathetic if bland protagonist. Hopefully soon they'll establish not just what makes her likable, but her comedic flaws. Emily also plays well off of Alan Tudyk's Van Wayne, a cousin of Bruce Wayne whose disillusioned with his division and wants to move up the corporate ranks. His lack of investment in his own employees easily lends itself to weekly conflicts.