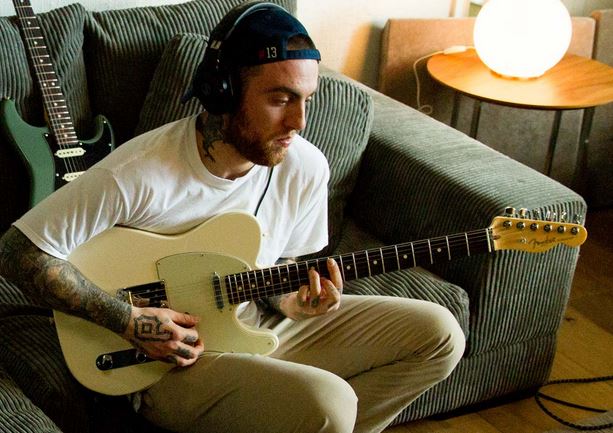 The following is straight from the press desk of our friends at Fender:
Fender recently unveiled their most massive launch to-date – with the American Professional Series, a new collection of reimagined versions of their most iconic electrics, and has partnered with an eclectic group of music artists for the campaign. Fender gathered four artists that each occupy their own distinct space in the musical landscape and asked them about their creative journeys and how their instruments helped guide them along the path to where they are now in their careers.
From a snowy town in Massachusetts to the bright lights of the Sunset Strip, watch as J Mascis of Dinosaur Jr., Local Natives, Ty Dolla $ign, and Mac Miller discuss the power of playing in Fender's Feedback Documentary Series.
---
Mac Miller
Immersing himself in guitar playing as a mode of self-discovery, Pittsburgh-bred rapper/producer Mac Miller uses music as a means of communicating without the need for words. The platinum-selling artist found out early in his career that the more he progressed in his playing proficiency, the more he learned about himself as an artist. Aware of the spontaneity of inspiration, Miller believes in trusting your instinct when it comes to creating.

J Mascis of Dinosaur Jr.
Developing a passion for music at an early age, Dinosaur Jr. front man J Mascis' affinity for punk rock, volume, and the guitar have lent to the formation of one of the most seminal bands in alternative rock history. J Mascis explains his give and take relationship with the guitar, and his penchant for jazz-inspired yet punk-desired Fender Jazzmaster.
Local Natives
Choosing early in their careers to hone their musical craft in each other's garages over cooling out on the beaches of Southern California, Los Angeles' Local Native's have developed a unique approach to songwriting, their playing style, and their instruments. Clear of any formal music training, the band was able to approach musicality like a blank canvas, crafting their own rules and techniques, ultimately resulting in their unmistakable sound.
Ty Dolla $ign
Hip-hop artist/producer Ty Dolla $ign discusses his musical journey, from starting with cassette tape loops, to his first bass, and his constant search for organic sound sources.