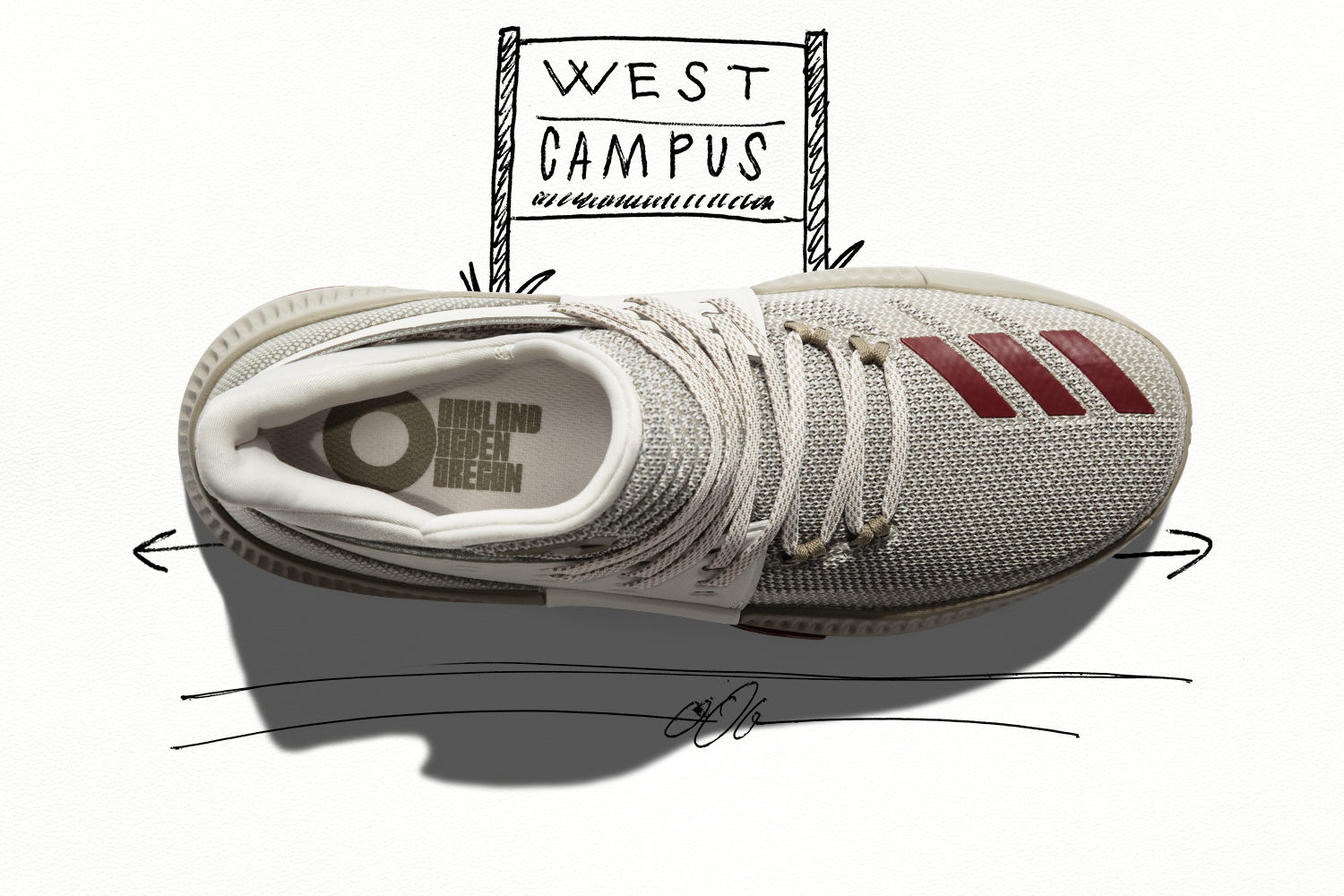 Brought to you by our friends at adidas.
Serving as a humble reminder of the obstacles Damian Lillard overcame, adidas unveils the Dame 3 West Campus.
The colorway's off-white silhouette represents the surrounding gym walls while cargo detailing and burgundy accents portray the wooden backboards, unfinished floors and aging bleachers of West Campus at Berkley Adult School where Damian's AAU team would practice.
The gym where Damian perfected his craft was anything but perfect. "It was a rundown school, and we'd go practice there. They had wooden backboards with black tape where the square should be. One net was white and the other was red, white and blue. It was always cold because the windows up top were broken out," Damian Lillard explained. "All kinds of crazy stuff."
Dame added – "West Campus is where we practiced with Coach Young lifting those bricks. It was an abandoned building, but they had a gym in there that we could use for free. It's just funny because that was normal for us. That's where it all started."
Dame 3 West Campus ($115) drops March 31 at adidas.com.