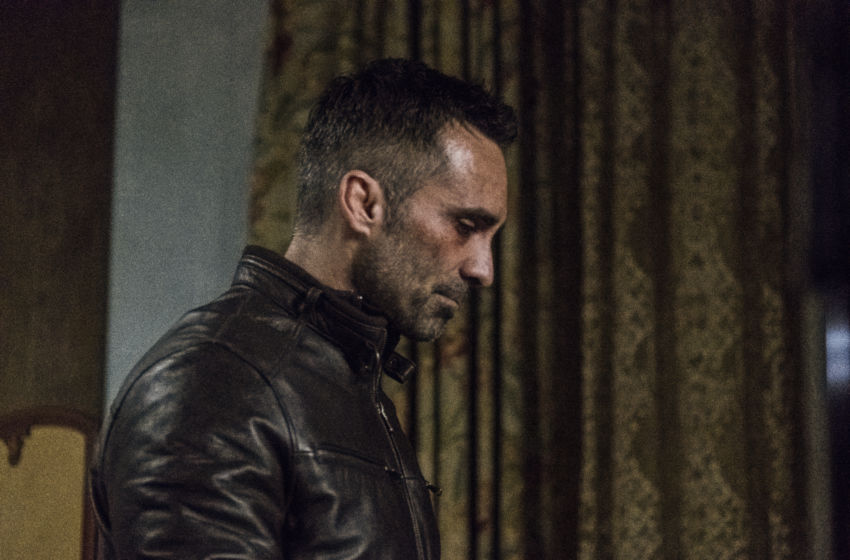 Bates Motel season 3 continues to be weighed down by the cheesy scenes where Norman Bates is interacting with "Norma Bates." Did we need another piece of media where someone talks to a dead person or split personality? The scene where there get into a physical altercation was especially pointless. I see how it makes sense that a Psycho adaptation would use this device. But, I also wish they understood that what felt interesting in 1960 is now stale.
That said, "The Body" was one of the stronger episodes this season. All of Norman's scenes with Sheriff Greene were great. In particular, I loved his indignation at being arrested for murder just because he confessed to murder.
This episode also saw the welcome return of Chick Hogan. He provided some great weird little beats, like when he presented a raccoon in a bag to a police officer. His genuine love for Norman, even knowing everything that he knows, is one of the great details of this show. In the best scene of the episode, he rambled to Alex Romero about his novel. Then Romero shot him in the head.
This was not only an exciting scene on its own, but brought Romero that much closer to Norman. And it demonstrated how angry and ready to take action Romero is.
"The Body" also introduced Julia Ramos, a lawyer who's trying to help Norman. Her street smarts will definitely help the show sell us on Norman's chances of getting away with anything even as evidence mounts.
The most emotionally compelling moments in "The Body" came from Dylan Massett's story. He still feels loyalty to Norman and genuinely wants to help him. But, he also has his obligations to Emma Decody. Emma's mother's murder once seemed like an insignificant plot line. But, it's turned out to bring things to an emotional head.