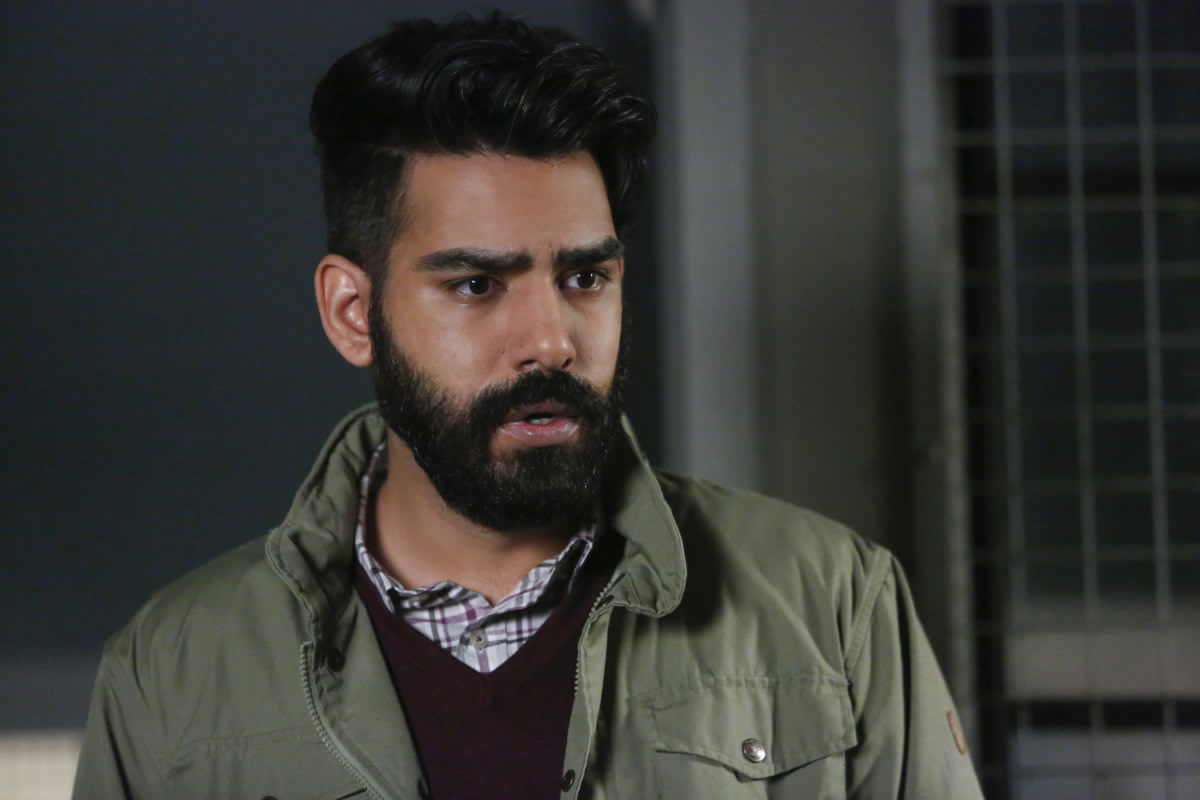 There was a lot going on in this week's episode of iZombie season 3. But, the storylines were executed beautifully to create a strong episode of television that didn't feel overly busy.
Peyton Charles asked Liv Moore to help her find the truth in the dominatrix case. After the shaky start to this season, it was incredibly satisfying seeing Peyton be what she's meant to be: a competent attorney and Liv's best friend. The fact that this set up a scene where Peyton has to dominate Liv sexually is the kind of little thing that makes iZombie so much better than other shows. Liv's visions revealed that the dominatrix murder was just one small part of what's clearly a very complicated case.
Since Liv had to eat a brain from someone who had mental health issues, she had visions of Drake Holloway throughout this episode. This nicely highlighted her ongoing trauma, giving her a chance to say that she's been diving into different brains largely to put off properly grieving Drake. It was also great seeing how understanding Justin was of the whole situation. Liv and Justin lying in bed with the hallucination made for a delightful scene. Same with Justin walking in on Liv making out with the hallucination and showing nothing but lighthearted amusement.
Meanwhile, Ravi Chakrabarti was with the zombie truthers, who'd kidnapped Don E. The plotline ended on a cliffhanger where Ravi stepped in to stop them from making Don E. go full zombie. It was an incredible, heroic moment on Ravi's part.
The one plotline that fell flat was Major Lilywhite's new romance. I don't trust Shawna at all and spent the episode waiting for the other foot to drop. But, with no big reveal in this episode it was just scenes of Major having great sex. I guess I'm happy for him, but that's not terribly interesting.