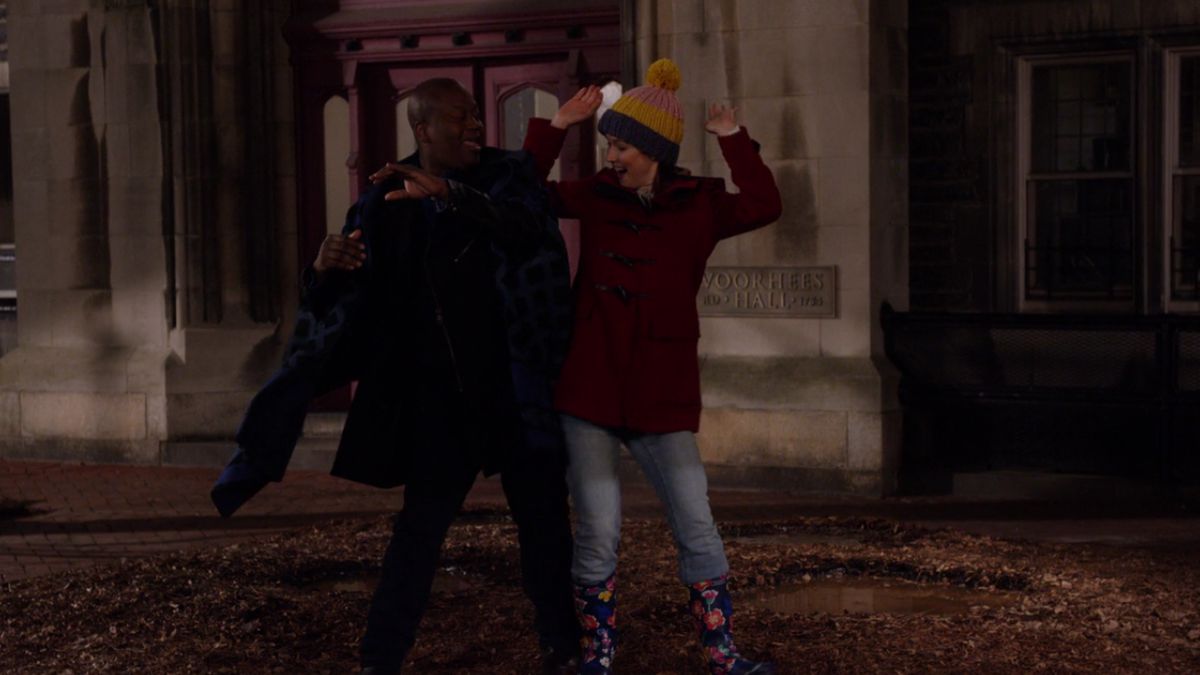 I'm looking back at the best TV episodes of 2017 so far. These episodes developed their characters in unexpected, emotionally resonant ways. They delighted me on repeated viewings and showed off the beauty of TV as a medium. Here are episodes 30-21 in my list of the best TV episodes of 2017 so far.
30. Riverdale: "Faster, Pussycats! Kill! Kill!"
Although it featured one plotline about Betty Cooper and Jughead Jones investigating Jason Blossom's murder, for the most part this episode felt more like a pure teen drama than any other in Riverdale's first season. It shined with smaller, emotional moments. Josie McCoy and Valerie Brown's falling out was perfect executed. So, was Josie's frustrating relationship with her father and the bond she formed with Veronica Lodge. This episode was a reminder that as much as Riverdale caught attention with style and shock, the emotional reality of the characters is its core strength.
29. Bob's Burgers: "Thelma & Louise Except Louise is Thelma"
Episode about the relationship between Linda Belcher and Louise Belcher are often the most tense episodes of Bob's Burgers. It's the one relationship within the Belchers that feels truly strained. So, it was nice seeing an episode where Linda and Louise experience genuine understanding. Mr. Frond made for a great antagonist as Linda and Louise rebelled together.
28. Riverdale: "Anatomy of a Murder"
It's rare for a mystery show to have a genuinely satisfying conclusion to the mystery. Riverdale nailed it by keeping the murder mystery aspect simple. Instead of focusing on wild twists, they turned their attention to how the fallout of the mystery effects the characters. This was a brutal episode for Jughead. All of his scenes were a punch to the gut. Meanwhile, Cheryl Blossom had one of the most jaw-dropping scenes of the season when she was warned about the murderer and chose to immediately confront him.
27. Brooklyn Nine-Nine: "Cop Con"
An out-of-town convention where everyone was ready to party was the perfect catalyst for a fun episode. The extent of the squad's partying led to some hilarious bits, like Rosa Diaz pouring tequila into a laundry iron "to make tequila steam." Meanwhile, Andy Daly guest starred as an incredible antagonist to Ray Holt. The final pay off with his character was absolutely perfect.
26. Unbreakable Kimmy Schmidt: "Kimmy and the Trolley Problem!"
Unbreakable Kimmy Schmidt season 3 put more focus on the supporting characters than any previous season of the show. But, this episode got back to basics with an episode about Kimmy and her trauma. Like all the best episodes of Unbreakable Kimmy Schmidt, underneath the absurdity it explored Kimmy's personal journey with great effectiveness. The question of whether to help people by sharing her story or keep it to herself because she's uncomfortable was a simple, effective way to do this. The story concluded with her professor straightforwardly explaining, "Philosophy is… dumb." Perfect.
25. Silicon Valley: "Intellectual Property"
This episode showed Richard Hendricks at his anxious best, ramping up to a scene where he fails at closing a door more than anyone has ever failed at closing a door. His blind determination propelled the comedy and plot forward effectively. As a result, the final scene where he decides to show up at Gavin Belson's house in the middle of the night felt shocking, yet completely inevitable.
24. Rick and Morty: "The Rickshank Redemption"
The premiere of Rick and Morty season 3 delivered on everything you want from Rick and Morty. Jaw-dropping twists. Emotionally heartwrenching familial relationships. Explorations of what it means to be a good person. But, most of all, overly long riffs on incredibly specific things from pop culture.
23. Degrassi: Next Class: "#ImSleep"
The finale of Degrassi: Next Class season 3 brought everything together in an incredibly satisfying way. The way that Maya Matlin's depression collided with Esme Song's PTSD could not have been more perfect. After a season of drama and build up, Miles Hollingsworth and Tristan Milligan's scenes together were surprisingly quiet, in a way that had incredible impact.
22. Unbreakable Kimmy Schmidt: "Kimmy Does a Puzzle!"
This episode explored the show's central relationship: the friendship between Kimmy Schmidt and Titus Andromedon. Watching Kimmy actually engage in conflict with Titus directly and air her grievances after all this time was incredibly satisfying. Kimmy bluntly telling Titus that he can't rely on another person to make him better was a great moment for both of them. The conflict was written in such a sharp way that the montage of Kimmy and Titus making up with a series of high-fives felt genuinely earned.
21. Riverdale: "La Grande Illusion"
The most bizarre and stylized episode of Riverdale's first season plunged both Archie Andrews and the viewers into the world of the Blossom family. The result was as alluring and entertaining as you'd expect. This was also a pivotol episode for Archie, as he really felt the consequences of his inability to say no.
Also check out 50-41 and 40-31 in my list of the best TV episodes of 2017 so far. Check back tomorrow for more in my list of the best TV episodes of 2017 so far.