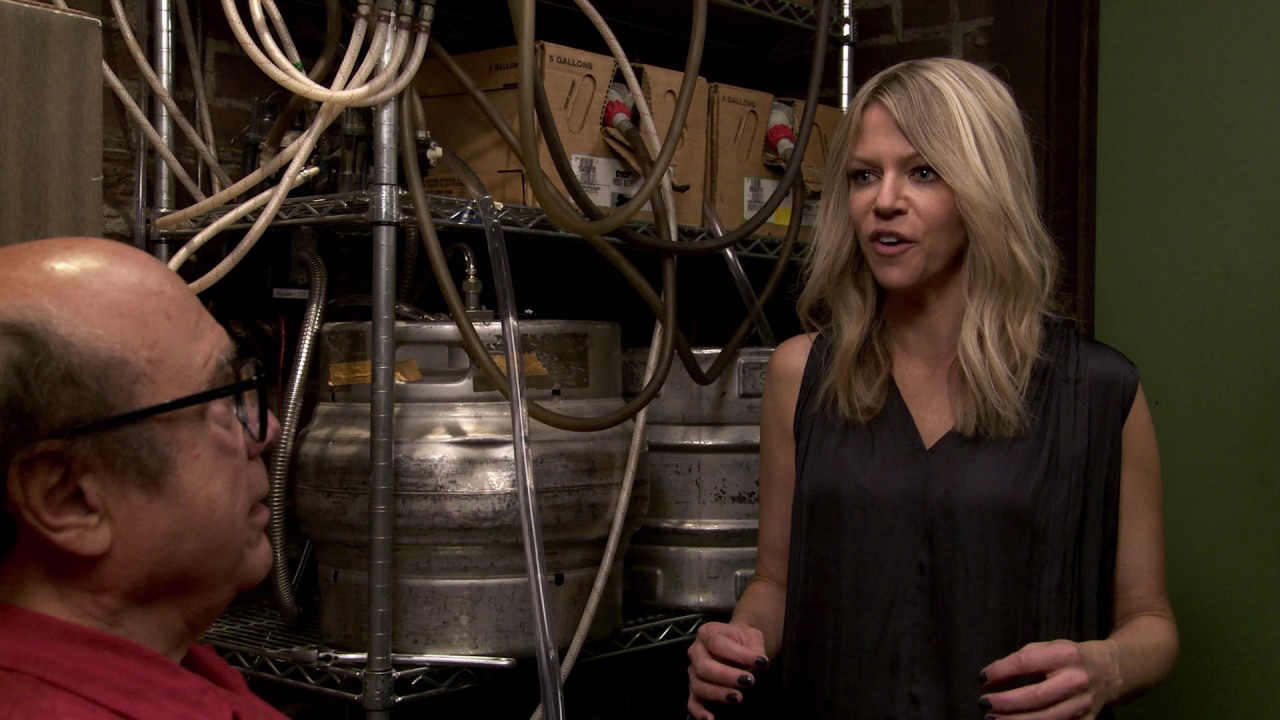 The funniest episodes of TV this year were all unique and original. They had surprising plot turns, character insights and resonant themes. Here are my choices for the best TV comedy episodes of 2017.
Also check out my picks for the best drama episodes of the year.
17. Silicon Valley: "Terms of Service" 
In this episode, Dinesh Chugtai went mad with power. Kumail Nanjiani gave a stunning performance and so did his hair. The ending paralleled "Runaway Devaluation" while offering fantastic dramatic irony.
16. Black-ish: "Lemons"
This was one of the first narrative episodes of television to respond to Trump's election. The details captured the feeling after the election perfectly. Then, it's most stinging moment, brilliantly acted by Anthony Anderson, captured how privileged people criticized others for not being outwardly angry enough. Ultimately, the nuances of the interactions in this episode went beyond capturing the climate of 2017 and comment on American society in general.
15. Fresh Off the Boat: "A League of Her Own"
This episode was a delightful coming out story. It's rare to see a sitcom capture the stress of coming out, while still being fun and tonally consistent. But, this episode pulled it off perfectly.
14. Brooklyn Nine-Nine: "HalloVeen" 
Brooklyn Nine-Nine always goes all out for its annual Halloween heist episode. And, this episode followed the tradition with surprising, heightened turns. Plus, it all led to a major moment for Jake Peralta and Amy Santiago.
13. Future Man: "Operation: Fatal Attraction"
The set up of this episode, when Josh Futturman decides it's up to him to dress up in lingerie and sabotage Elias Kronish's marriage, feels like a sexy daydream. But, this episode isn't just hot. It's a well-executed farce that perfectly juggles all the story pieces.
12. Master of None: "First Date"
This episode brilliantly, painfully captures Internet dating. From the awkwardness to the false starts to the casual racism, this portrayal is dead on.
11. Speechless: "Nightmare on DiMeo Street"
The characters on Speechless are so well-defined that even a whimsical, absurd episode like this Halloween special can feel honest and ring true. So, the horror scenarios brilliantly played up the dynamics in the DiMeo family. And, the cursed Ouija board was an especially great touch.
10. The Good Place: "Janet and Michael" 
This episode focused on the show's two major non-human characters. And, it showed off that they are just as rich and complex as the four humans. The deep dive into Janet and Michael's backstory was exciting and added to the show.
9. Superstore: "Cheyenne's Wedding"
In this episode, Cheyenne's wedding stirred up emotions for Amy Dubanowski about her own life. And, after two seasons fo build up, the work that this episode did on Amy's development and the development of her relationship with Jonah Simms felt satisfying.
8. It's Always Sunny in Philadelphia: "The Gang Turns Black"
This is a musical episode in which all the main characters jump in the bodies of black people. Also,  there's an appearance from Scott Bakula as himself. It's the weirdest episode of It's Always Sunny in Philadelphia yet and they somehow managed to nail the execution.
7. Master of None: "New York, I Love You"
This is a feel good, slice-of-life episode of TV that holds up to multiple viewings. It mostly follows characters who only appear in this episode. But, they feel fully fleshed out.
6. Unbreakable Kimmy Schmidt: "Kimmy Does a Puzzle!" 
This episode faced the issues in Kimmy Schmidt and Titus Andromedon's relationship head on. Exploring Titus' selfishness through the lens of his belief that he killed and ate Dionne Warwick (Maya Rudolph) is the kind of absurd plot that Unbreakable Kimmy Schmidt excels at. The two friends making up with a montage of high fives is an adorable, satisfying moment.
5. Review: "Cryogenics; Lightning; Last Review" 
The series finale of the most depressing comedy of all time was crushing and perfect. It was inevitable that Forrest MacNeil would self-destruct. But, the details of how it happens in this episode created the tragic ending that the character deserved.
4. You're the Worst: "It's Been"
This two-part episode caught viewers up on what happened to Jimmy Shive-Overly and Gretchen Cutler while they were apart. The episode, directed by Stephen Falk, was visually beautiful. More importantly, it explored the characters in-depth. And, everything built up to the incredible moment of Gretchen screaming Barenaked Ladies lyrics.
3. Brooklyn Nine-Nine: "Game Night"
This season revealed that Rosa Diaz is bisexual. Then, in this episode, she asked Jake Peralta to help her come out to her parents, played by guest stars Danny Trejo and Olga Meredith. Stephanie Beatriz's performance as Rosa was fantastic. The writing nailed the details of biphobia. The Pictionary scene was a stand out.
2. Master of None: "Thanksgiving" 
"Thanksgiving" portrayed Denise Watkins' family over the course of several Thanksgivings. It showed the family's slow acceptance of her sexuality. There was a deft balance between emotionally resonant scenes and incredible gags like the perfect "nipplesandtoes23" scene.
1. It's Always Sunny in Philadelphia: "The Gang Tends Bar"
This episode was written by Megan Ganz, who wrote the Community episode "Cooperative Calligraphy." So, she can obviously pull off a great bottle episode. This Valentine's Day episode turned bizarre conversations about tape worms and anthrax into sweet emotional moments about friendship.