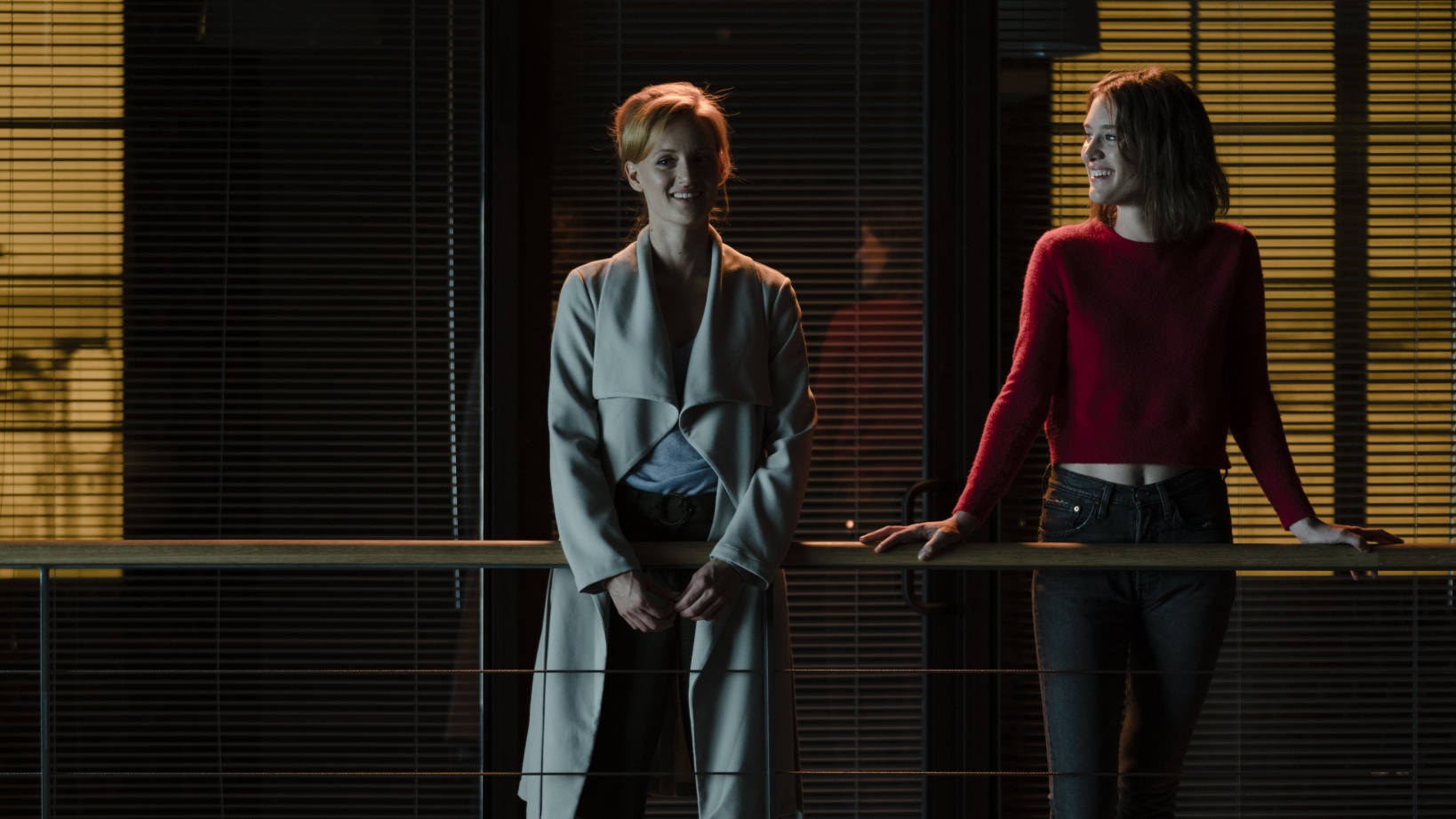 Peak TV means there were a variety of excellent drama episodes this year. Whether they featured intensely executed realism or whimsical adventures, these episodes all offered strong stories and meaningful character moments. So, here are my choices for the best TV drama episodes of 2017.
17. American Crime: "Episode Seven"
The penultimate episode of American Crime's excellent third season stood out because it brought so many stories to their climax. Nicholas and Clair's scenes were crushing. Meanwhile, Dustin went to Kimara for help in a well-executed turning point.
16. Gotham: "Smile Like You Mean It"
This episode brought the cartoonish fun of the source material to life effortlessly, a rare feat for a live action drama. The story managed to be disgusting, funny and genuinely horrifying. Cameron Monaghan's Jerome Valeska is a flawless interpretation of The Joker. And, guest star David Dastmalchian matched Monaghan in terms of both intensity and comedic timing.
15. Riverdale: "La Grande Illusion"
Riverdale's most styilized episodes don't always work, but "La Grande Illusion" shows how it can be tonally consistent and emotionally resonant even at its most heightened. The journey into the strange life of Cheryl Blossom is an aesthetic fever dream that still packs an emotional punch. And, Cheryl emerged as one of the best new characters of the year.
14. Better Call Saul: "Chicanery" 
The trial in this episode was the big turning point of season 3. Jimmy McGill and Kim Wexler made the choice to prove to Chuck McGill that his condition is psychological. It was the kind of pivotal, character-driven moment that can drive an entire season.
13. The Leftovers: "The Book of Nora"
The Leftovers succeeds where many similar shows fail because it offers clarity about the most important aspect of a story: interpersonal relationships. The series finale confirmed that this is, at its heart, a show about love and family. As a result, it's a beautiful episode that felt like a perfect ending.
12. The Handmaid's Tale: "Late" 
This was the most resonant episode of The Handmaid's Tale because of the focus on the days before the new regime fully took over. For instance, scenes like the one in which June and Luke act as though Moira's rant about the patriarchy is overly aggressive, even amidst everything that's happening, ring true.
11. Riverdale: "Faster, Pussycats! Kill! Kill!"
This episode came halfway into Riverdale season 1 and marked an obvious turning point. Because this was the episode when Riverdale mastered blending the kids' small, personal parts with the larger mystery. So, the quieter scenes perfectly captured feelings of family drama and insecurity, while the reveals around Jason Blossom were surprising and satisfying.
10. A Series of Unfortunate Events: "The Wide Window"
These episodes focused on Alfre Woodard's Aunt Josephine, the most interesting of the Baudelaire relatives in the first season. Her fear juxtaposed with the kids' bravery to create great, dramatic scenes.
9. Bates Motel: "Bad Blood"
In the final season of Bates Motel, Chick Hogan emerged as the strangely endearing stand out. And, in this episode, his scenes with Norman in this episode are incredible. Meanwhile, Alex Romero's plotline increased in intensity, bringing the series closer to its final showdown.
8. Stranger Things: "Trick or Treat, Freak"
This episode focused on the inner lives of the children to great effect. In particular, Will Byers' struggle not just with PTSD, but the isolating way people treated him because of it, was portrayed wonderfully. He had great scenes with both Jonathan Byers and Bob Newby. Meanwhile, Eleven struggled with isolation.
7. The Leftovers: "G'Day, Melbourne"
This episode showed off how endearing the relationship between Kevin Garvey and Nora Durst really is. Both of these weirdos really do their best to stand by each other's side. So, it was heartbreaking when they shared what seemed like potential their final, angry words to each other. Every single profoundly surreal scene in this episode packs a strong emotional punch.
6. Better Call Saul: "Lantern"
Better Call Saul delivering a season finale that felt like something out of a Disney Channel show was one of the great surprises of 2017. Writing an episode around Jimmy McGill being torn up about messing with a woman's friendship was a huge risk. But, it paid off. The smile he shared with Irene was a feel-good moment beyond compare.
5. Riverdale: "In a Lonely Place"
This is Riverdale's most earnest episode and its best. The episode's theme is tense relationships between children and their parents. And, this theme is perfectly executed in every single plotline. Riverdale is great at styilized touches and shockers. But, it's at its strongest when it focuses on the complex relationships between the characters. And, no episode did this better than "In a Lonely Place."
4. iZombie: "Spanking the Zombie" 
In this episode, Liv Moore takes a journey into the world of BDSM. It's one of the most fun, hilarious episodes in the series' run. But, later the episode seamlessly transitions into one of the show's most emotional installments. It shows off how rare and beautiful the relationship between Liv and Major Lilywhite is. They're the rare TV will-they-won't-they whose love is as well-executed as the obstacles stopping it.
3. DC's Legends of Tomorrow: "Aruba"
The season 2 finale is Legends of Tomorrow at its wild, overblown best. And, each ridiculous turn made this episode feel like a sci-fi epic version of Frasier.
2. Degrassi: Next Class: "#HugeIfTrue"
This tightly written episode gathered almost all of the show's main characters at the Hollingsworth house. Then, the conflicts and tensions between different character combinations all worked together. The big jaw-dropping hookup was great, as was the comic relief plot about a dick measuring contest.
1. Halt and Catch Fire: "Ten of Swords"
Very few dramas offer a perfect series finale. But, Halt and Catch Fire did just that by focusing on its strongest relationship: the friendship between Cameron Howe and Donna Emerson. This episode is a celebration of that relationship in all of its complicated, beautiful glory.