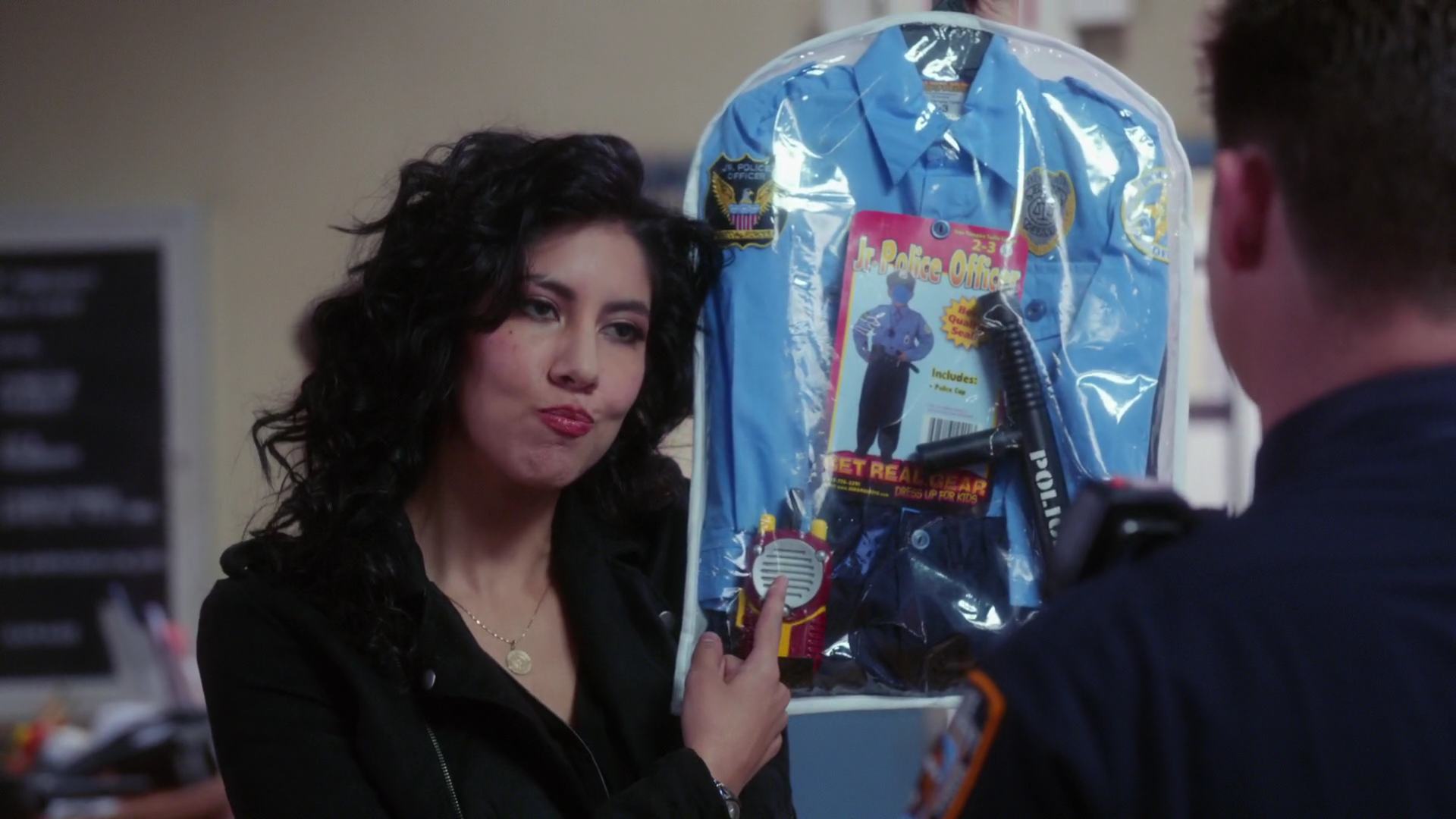 There's no shortage of beautiful women on TV. But, some stand out even amid all the competition. Here are my choices for the sexiest women on TV in 2017.
17. Alex Parrish (Quantico)
Played by: Priyanka Chopra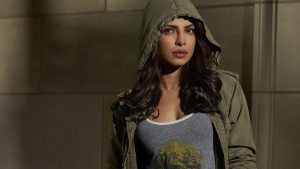 Quantico lost track of the story pretty quickly. But, one thing they've always done exceptionally well is allowing you to look at Alex Parrish's face.
16. Alice Cooper (Riverdale)
Played by: Madchen Amick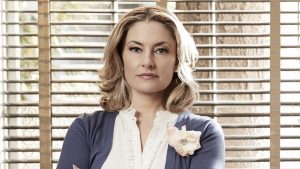 There's a scene in Riverdale where Alice Cooper enters a party and it's the actual best moment of season 2.
15. Emily Fields (Pretty Little Liars)
Played by: Shay Mitchell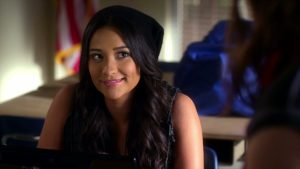 Emily Fields is a beautiful ray of sunshine. So, I'll miss seeing her every week.
14. Rachel Zane (Suits)
Played by: Meghan Markle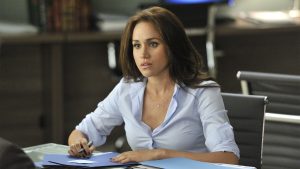 Rachel Zane is the most beautiful person in a show full of unbelievably beautiful people.
13. Barbara Kean (Gotham)
Played by: Erin Richards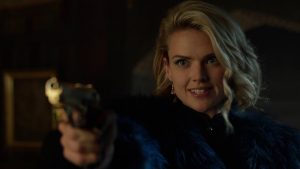 Barbara Kean is beautiful, vengeful, impeccable dressed. So, she's the total package.
12. Joan Watson (Elementary)
Played by: Lucy Liu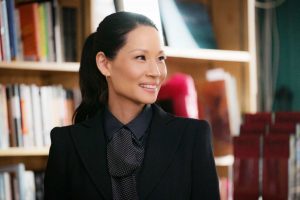 Joan Watson is always in an incredible outfit, solving mysteries and being sarcastic while still caring.
11. Elektra Natchios (The Defenders)
Played by: Elodie Yung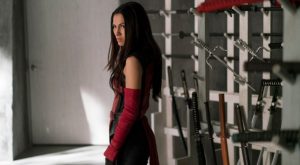 Elektra Natchios is a leather-clad badass. But, she also has moments of being adorable.
10. Sara Lance (DC's Legends of Tomorrow)
Played by: Caity Lotz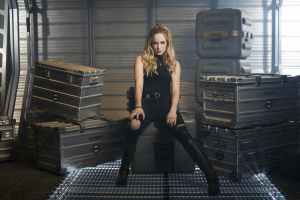 Sara Lance is a shining ray of light. Also, she really knows how to pull off a one-piece number.
9. Gloria Delgado (Modern Family)
Played by: Sofia Vergara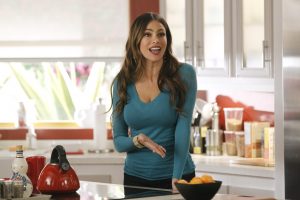 Gloria Delgado has a bonkers body. And, I also like when she's mean to her husband.
8. Cece Parekh (New Girl)
Played by: Hannah Simone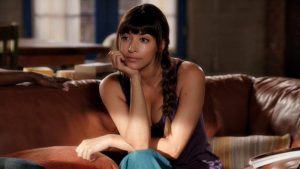 Cece Parekh is a beautiful woman, loyal friend, all around perfect person.
7. Gretchen Cutler (You're the Worst)
Played by: Aya Cash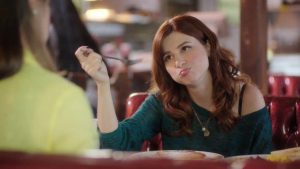 Gretchen Cutler is a sexy explosion of a human being. Also, she has a strong appreciation for '90s music.
6. Cameron Howe (Halt and Catch Fire)
Played by: Mackenzie Davis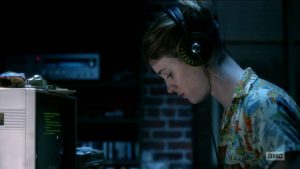 There were a lot of montages this season of Cameron Howe wearing flannel and being outdoors-y.
5. Amy Sosa (Superstore)
Played by: America Ferrera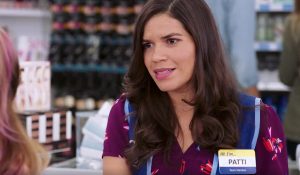 Amy Sosa is a gift. So, I can see why Jonah Simms inadvertently called her sexy.
4. Claire Temple (Iron Fist, The Defenders)
Played by: Rosario Dawson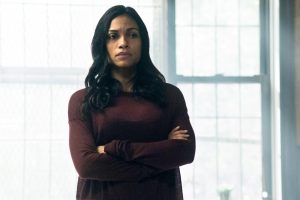 Claire Temple is the primary reason to watch any Marvel show.
3. Jessica Huang (Fresh Off the Boat)
Played by: Constance Wu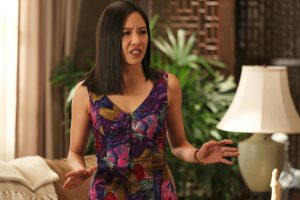 Every time Jessica Huang comes into frame, I am taken aback by just how beautiful she is.
2. Amy Santiago (Brooklyn Nine-Nine)
Played by: Melissa Fumero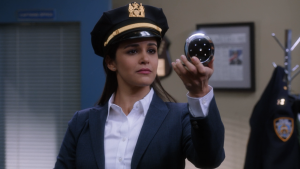 You can call me Jake Peralta because I love every single thing about Amy Santiago.
1. Rosa Diaz (Brooklyn Nine-Nine)
Played by: Stephanie Beatriz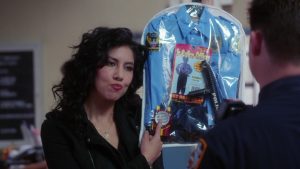 Rosa Diaz is a cool, sexy, scary icon. She's the sexiest of all the sexiest women on TV in 2017.