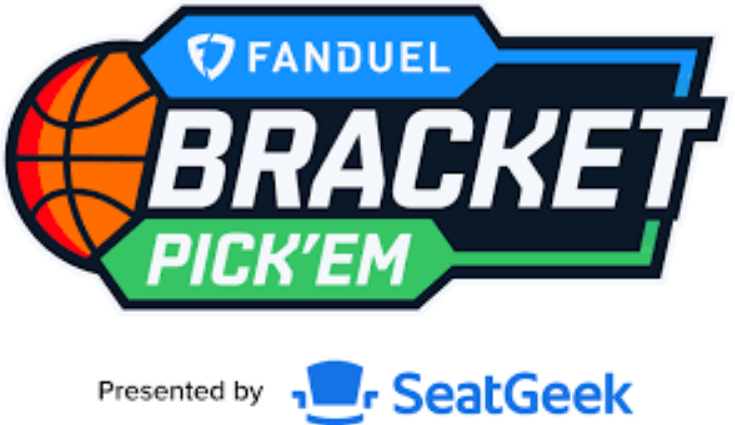 Brought to you by our friends at FanDuel.
The madness of March used to be about buzzer beaters and Cinderella stories, but with the proliferation of billion dollar bracket challenges, more people are just plain mad that their brackets are busted on the first day of the tournament.  The days of poring over multiple brackets and never winning a billion dollars are over. FanDuel announces the launch of its free-to-play contest for the NCAA Tournament called FanDuel Bracket Pick'em presented by SeatGeek.
Instead of driving yourself crazy picking an entire bracket, FanDuel Bracket Pick'em players simply have to pick five teams at the start of the tournament for a chance to win a share of $25,000 in prizes. The combined sum of the seeds of a player's selected teams must be at least 20 (for example, users can select a #16 seed and four #1 seeds). Points will be awarded based on team seed and round; wins by lower seeds and wins later in the tournament will be worth more points.
"FanDuel is committed to innovation and ensuring that more users have winning experiences," said Nik Bonaddio, Head of Product, FanDuel.  "It seems obvious, but we win when our users win. So with each innovation, whether it is free-to-play Bingo or Bracket Pick'em, we are building a revolutionary sports destination for more fans to experience the thrill of winning."
FanDuel Bracket Pick'em presented by SeatGeek will launch on FanDuel.com and on the FanDuel app on Thursday, March 8. Users can start picking their brackets when the seeds are announced on Sunday, March 11  For advice on team selection, numberFire, FanDuel's next generation sports analytics platform, will provide a series of strategy-focused articles on a special numberFire Strategy Center featured on the Bracket Pick'em page.
Users must enter the contest and pick their five teams before the first game of the Tournament on Thursday, March 15 and scoring for the contest will follow FanDuel's new Beat the Score model. For more details on FanDuel's Bracket Pick'em visit www.fanduel.com/bracket.