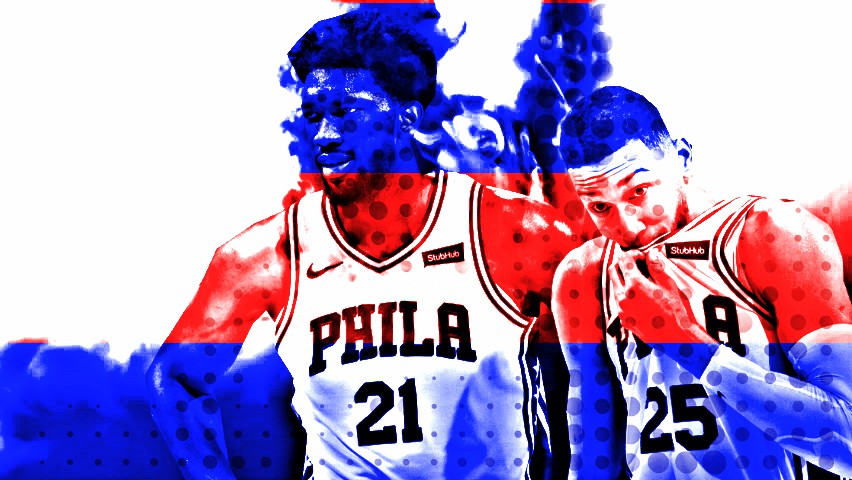 A little over five years ago, just a couple of weeks after my 21st birthday, my friend Collin flew down to Florida from our hometown in New York, and we took a trip across the state to Miami. Since my beloved LeBron James was still a member of the Miami Heat at that time, and because tickets to a Heat game against the lowly Philadelphia 76ers were so cheap — only $30 a piece if my memory serves me correctly — we decided we might as well go to the game. Since becoming a Floridian in 2010, the majority of the times I've taken a two-hour trip to Miami it's been to see a basketball game. But I would be lying to you if I said the point of this particular March 2013 trip was to go to that game. My new legal status gave us the opportunity to hit American bars for the first time together — Canadian drinking age is 19, so we had made the hour drive from our hometown in Western NY to Niagara Falls a couple of times already — and we didn't wait long to do so.
By the time we had entered the arena 8 pm tip, Collin and I had consumed many, many alcoholic beverages. I wouldn't say we were belligerent or incoherent or obnoxiously drunk. We were drunk enough that Collin actually fell asleep in his seat at halftime, but not so drunk that we couldn't go back out and continue to drink until the bars closed that night.
Now here's the point of that quick, two paragraph story: Even with a Blood-Alcohol Level high enough that I certainly would've gotten a DWI had I been driving that night, I was able to comprehend at that game that the Miami Heat team I was watching was one of the best teams of all-time. The Heat won their 17th conesecutive game that evening against the Sixers. That winning streak would eventually extend to 27 games, which is the second-longest single season winning streak in NBA history. Three months later, I was in the building to watch the Heat win Game 2 of the NBA Finals against the San Antonio Spurs. The Heat would eventually win that series 4-3, capping a dominant regular season with their second NBA Championship in a row.
I've been fortunate enough to see quite a few sorts of notable NBA teams and players in person. I've seen LeBron James at all stages of his career, young Carmelo Anthony, washed-up Allen Iverson, the Lob City Clippers, pre-ACL injury Derrick Rose, athletic peak Dwight Howard, James Harden and not quite athletic peak Dwight Howard, current Giannis Antetokounmpo, Kobe Bryant during his 35 points per game season, and Shaq during his first season with the Heat. I saw Karl Malone get ejected from a game. I saw old-man Dirk Nowitzki not miss a shot during warm-up's and then score 28 points in a tight loss to LeBron James in his final Heat season. I saw Stephen Curry drop 40 points during Golden State's 73 win 2015-16 regular season. Hey, I can't remember, did the Warriors win the title that year?
I also saw a Philadelphia 76ers team in 2013 that was still a couple of months away from being impacted in a major way by then-General Manager Sam Hinkie. The multi-year, completely blatant, and borderline proud tanking experiment that pissed almost everyone off and was at least partially responsible for the NBA changing their Draft Lottery format had not yet begun, and Philly fans had never once thought about uttering the phrase "Trust The Process."
That's what Hinkie asked Philly fans to do as the Sixers were pushing the limits of how badly an NBA team could play and how poorly a professional roster could be constructed. He implored everyone to be patient, because there was a method to this madness. Whether you approved of Hinkie's means of team building or despised it, the end result would really be all that ever mattered. The long-term goal was always to contend for an NBA Title, and if a Hinkie created core could do just that, the years of struggle would be worth it. Perhaps there will be some people who disagree with that sentiment, but ask any General Manager, team executive or owner if they would take four awful years and in return contend for an NBA Title for just as many, and they would all say yes.
Fast forward to Saturday afternoon … it had been a little over two years since Hinkie was dismissed from the franchise, and his words — once a joke, but now a rallying cry — were now being chanted in unison by the handful of Philadelphia 76ers fans in attendance at American Airlines Arena who had just watched their team overcome a double-digit 2nd half deficit and take a 3-1 lead over the Miami Heat. I was in the building, and with no real rooting interest I was just hopeful to see a competitive game. What I ended up seeing was the team of the NBA's future, a legitimate contender to win the Eastern Conference this year, and two of the most remarkable young players in league history.
There have only been a few times where I've been completely blown away when watching an NBA player in person. LeBron has made me feel that way every single time I've seen him. Everything about him is unique. His skill level, his athleticism, his aura … I've never seen anyone like that. Kobe's precision and technique was just other-worldly. Dwight Howard was the most impressive looking physical specimen I've ever seen. After seeing Giannis in person, I'm convinced that he's not completely human. Chris Paul was smaller than I expected, but he carried himself like a giant. And speaking of giants, holy hell is Boban Marjanovic enormous.
Both Ben Simmons and Joel Embiid made me feel this way on Saturday. Simmons, along with LeBron and Giannis, is the best athlete I've ever seen on a basketball court. When he got up to full speed on a fast break, or even after a made basket, nobody could keep up with the pace he was running at. Because he moves so fast, and because everyone else is a second behind him, it's like Simmons sees things developing before they are even in motion. He's constantly scanning the floor — if you're locked in on him during a game, you can see his eyes darting around the floor, like a Quarterback going through his progressions — looking for the open man, looking for the pass that will lead to the pass that will end up being the assist, and there wasn't a single pass that he couldn't make. He's a generational passer, a downright ridiculous athlete, and a complete effing terror attacking the basket.
Joel Embiid had the worst shooting game he's had all year on Saturday, but he played the most dominant defensive game I've ever seen in person.
It was more than those five blocks though. Embiid has a firm understanding of the intricacies of team defense. He doesn't miss defensive rotations and he knows that his mere presence in the paint was a deterrent to every Heat player who was thinking about attacking the basket. And let me tell you, Joel Embiid also has an expert understanding of how to be the villain in a road arena. I haven't seen anybody enjoy being on the receiving end of a road crowd's venom like Embiid did. With every block, there was a staredown. With every foul he drew, there was an exaggerated fist pump or finger point. In every big moment, every moment that called for jeers from a really good Heat crowd, Embiid just soaked it all in. He was basking in it.
The Sixers didn't play a great game. Embiid and Simmons combined for 15 turnovers. Philly as a team shot a shade under 23 percent from 3-point range. The Heat did a great job of making the game ugly and physical and chippy, the recipe for beating a younger team in the Playoffs, but the Sixers kept their poise and never wilted. Simmons kept attacking the basket and probing the Heat defense. Embiid kept the paint locked down on the other end. Philly calmly chipped away at a double-digit Heat lead and made every play down the stretch that they needed to make. It was like they had been there so many times before …
Yet they hadn't, and that's the point here. This was only the second Playoff game that Simmons and Embiid have played together. This duo has played only 181 combined NBA games, but their ceiling this year is, dare I say, NBA Champions? This probably sounds like crazy talk, but what I saw on Saturday was a team with two of the fifteen best players in the NBA, a really solid eight or nine man rotation, and multiple ways to beat all different sorts of opponents. Isn't that the recipe to win a title? That sort of versatility, that sort of depth, and most importantly, that sort of star power?
Regardless of how high you think Philly's ceiling is in 2018, the fact that it's up for discussion indicates that their ceiling for the next decade may be higher than any young team in recent league history. Just imagine what these dudes will be doing once they're in their respective primes and have some Playoff experience. If the young core stays in tact and healthy, it's possible that we're looking at the next great NBA dynasty, a team capable of contending for the Larry O'Brien Trophy from now until 2030. And just imagine if that young core can entice a certain free-agent-to-be to take his talents to the City of Brotherly Love. Try processing that.