The 2020 NBA Draft is almost here and the anticipation for tomorrow night couldn't be any greater. Executives and informants around the league have been buzzing about the number of trades and various transactions that will occur on draft night or shortly after, something we've never seen much of in previous drafts; after all it is 2020, and at this point we should just prepare ourselves to expect the unexpected. Of course the biggest excitement of the night will be finding out where young and talented prospects such as Anthony Edwards, LaMelo Ball, James Wiseman, Obi Toppin, and Deni Avdija will be starting their NBA careers come opening night on December 22nd. Before we get to draft night, I'll give you my final thoughts on which prospect each of the lottery teams should look to select in order to get their franchise back on track.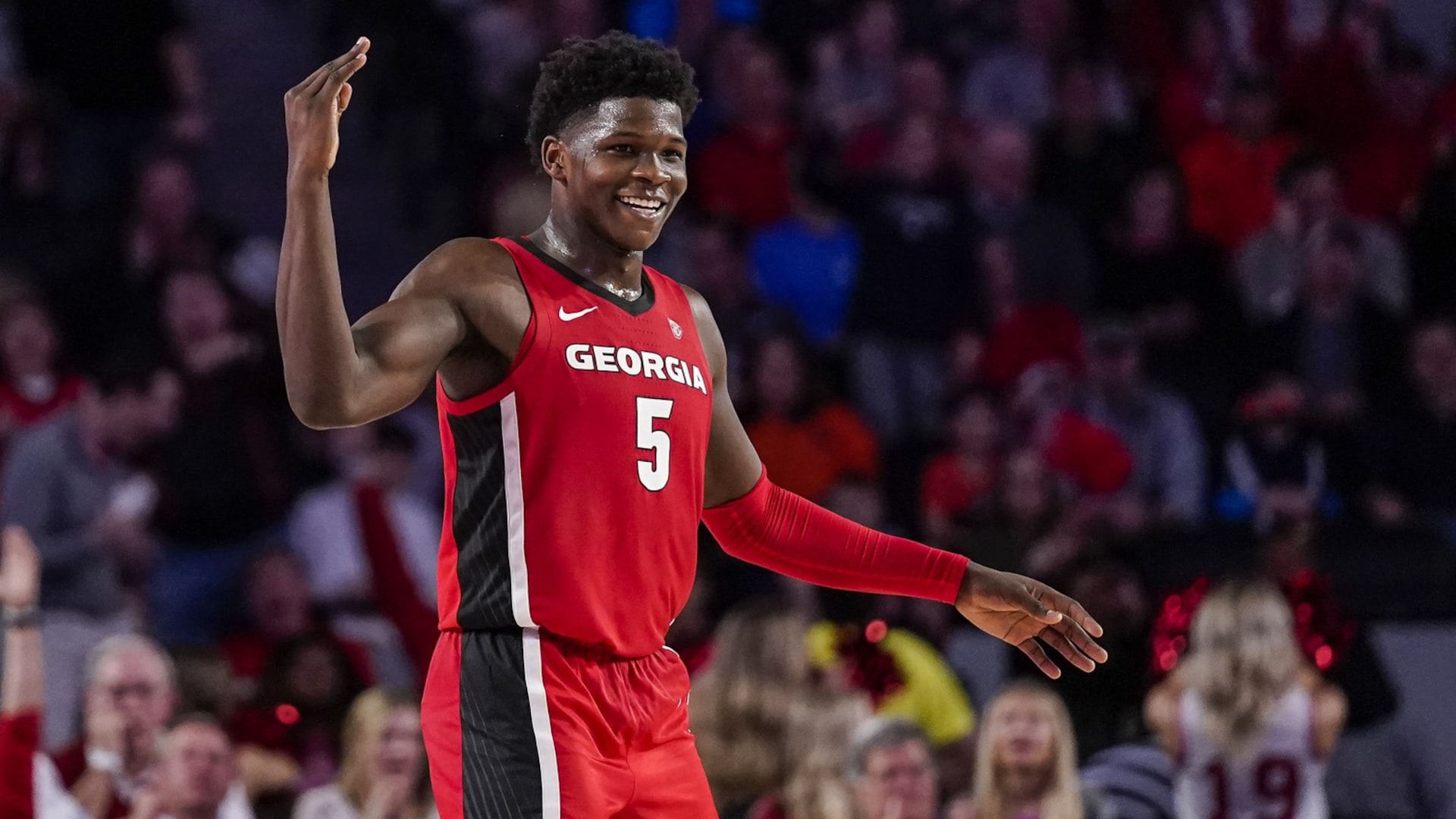 1. Minnesota Timberwolves: Anthony Edwards, SG, Georgia
In case you haven't figured it out already, Georgia's Anthony Edwards is the clear consensus number one pick in the 2020 NBA draft. His raw talent and highly touted star potential is simply too good for any team to pass up. This explains why the Timberwolves front office is receiving calls from a number of teams around league in attempts to acquire the first pick, as Edwards is certainly a player that can become a franchise's cornerstone for years to come. Like I mentioned in my first and second mock draft versions, Edwards is a shifty player with excellent size and frame for his position, making it tough for opposing defenders to guard him. His ability to score the basketball is simply unmatched compared to other prospects in this year's draft class. Edwards is unique in the sense that he doesn't need to be ball dominant in order to take control of a game and this is a big reason why I think he would fit really well alongside guard D'Angelo Russell in the backcourt.
2. Golden State Warriors: James Wiseman, C, Memphis
Don't even think for a second that the Warriors should take any of the other available prospects because none of them would be more valuable to this franchise than Memphis' James Wiseman. Wiseman, whom many like to recognize as the "big man of the future," is more than likely going to become a Warrior tomorrow night because he's the player this team needs to resume their incredible championship dynasty. President of basketball operations Bob Myers will certainly evaluate his options, but like myself and everyone else in the basketball world, Meyers knows that selecting Wiseman is probably the best thing he could do for this franchise going forward. Wiseman is an intimidating individual, whose size, length, speed, and athleticism are something we've never seen from any player at 7'1". He can dominate a game on both ends of the floor, especially on defense, an area the Warriors need help the most. His strong presence down low, would certainly elevate the play of the rest of this team. It's scary to think about what damage this Warriors team can do if they select Wiseman.
3. Charlotte Hornets: Onyeka Okongwu, C, USC
There can be a legitimate argument made that USC's Onyeka Okongwu is a top three prospect in this draft class. His size, athleticism, and basketball IQ make him a valuable talent that could really shine bright in the association. The Hornets have needed a true big man for a while now and I've said numerous times that Okongwu can be a dominant big in the NBA, so there's no question who I think they should select on Wednesday night. Okongwu will provide an instant impact for this team and will fit very nicely alongside Charlotte's other young guns Devonte' Graham, Malik Monk, P.J Washington and Miles Bridges. I believe Charlotte can become a more complete team with the selection of Okongwu at number three. It shouldn't come as a surprise if Okongwu becomes one of the most dominant forces down-low in the league one day.
4. Chicago Bulls: Deni Avdija, SF, Tel Aviv, Israel
There's a few things Chicago could do with the fourth pick in the draft and all the possible options seem like great ones. However, I think selecting Deni Avdija is the best move for the Bulls to make on draft night and it should be their priority to do so. To me, Avdija's potential is just too great to pass on, a situation similar to the Timberwolves passing on Anthony Edwards at number one. Although Avdija is not even close to Edwards in terms of raw talent, at least for now, his projected potential in the NBA can lead to him becoming a superstar. He's garnered numerous comparisons to Luka Dončić, which is more than a compliment. If you have the chance to select a player like Avdija who's been around the game, more importantly at the professional level, since he was a young kid, you have to take him. He's got the size, the skill and his stroke from the floor is so pure. With the right coach and pieces around him, Avdija can become the next big thing in basketball and I think he can do just that in Chicago.
5. Cleveland Cavaliers: Obi Toppin, PF, Dayton
Obi Toppin is the most unique talent in the 2020 NBA Draft, mainly due to his skillset for a player of his size. Although Toppin stands a 6'9", a height a tad short for the 4-spot, he's able to do almost everything on the basketball court. He reminds scouts a little of Draymond Green in the sense that even though they're both undersized for their position, they can still prove to make an impact for their squads in whatever way possible. Toppin's ability to play as a big at his size as he does is absolutely incredible and he can be a real threat in the league. He's more mobile and athletic than most power forwards in the NBA and his consistent mid-range jumper makes him a force to be reckoned with. Cleveland may be in need of a new player at the four spot with Kevin Love's name coming up a lot in trade discussions. And even if Love does stay put, the Cavs need to plan for the future because he isn't getting any younger.
6. Atlanta Hawks, Isaac Okoro, SF, Auburn
You must think I'm crazy. Why would the Hawks take anyone else over LaMelo Ball if he's available at the sixth spot? Although I had the Hawks selecting Ball in last week's mock draft, I've come around a bit and changed my pick to Auburn's Issac Okoro because he'd fit in more easily and is what Atlanta needs more than Ball right now. Okoro has been a highly touted prospect due to his impressive two-way skillset. Although his offense still needs a bit of work, Okoro's defense is already at an NBA level. He's shown he can be a defensive anchor for his team and it would be great for the Hawks to get their hands on him. Okoro has garnered comparisons to Kawhi Leonard due to their similarities coming out of college; both players whom had excellent defensive abilities, but may take time to blossom into real scoring threats. We've seen how Leonard turned out, becoming a two-time NBA champion and Finals MVP, so if Okoro's ceiling can be that, then the Hawks can't pass up on the chance to select him.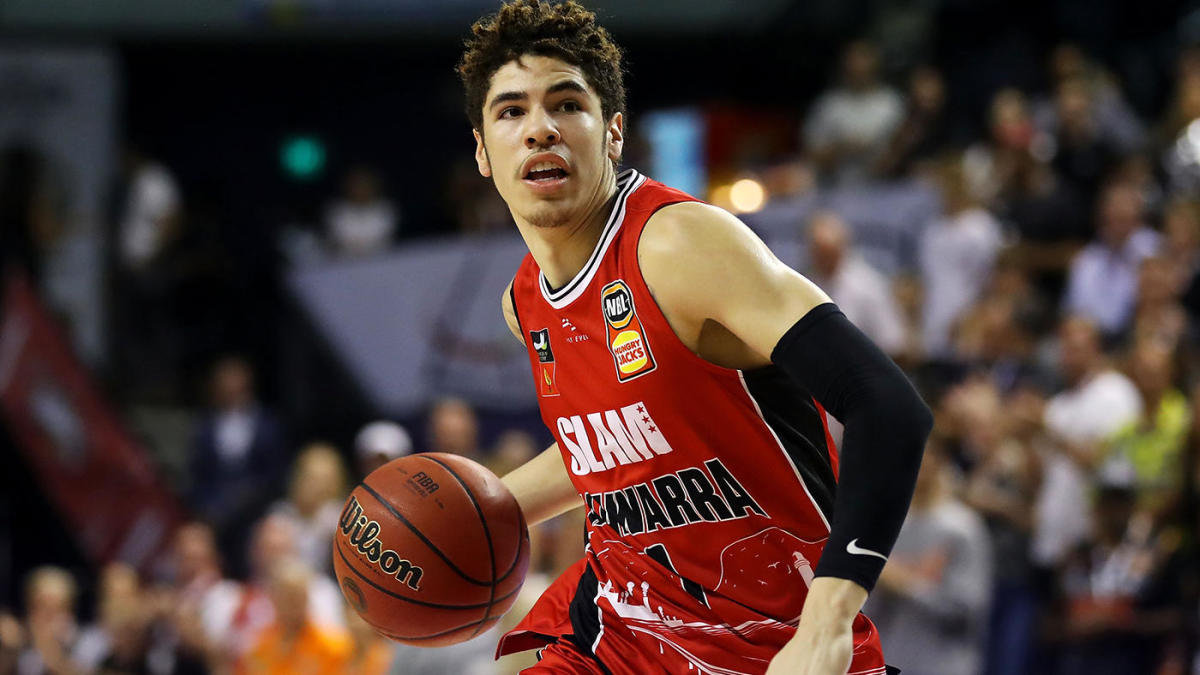 7. Detroit Pistons: LaMelo Ball, PG, Australia
The possibility of LaMelo Ball falling all the way to the seventh pick has become more likely than not over the past few days. There are some teams who think he's simply not NBA-ready, but there are others who are willing to trade up and take him at number one or two. I have mixed feelings about that, but that's aside the point. If Ball is available when Detroit is on the board, you better believe the Pistons organization is selecting him with their pick. Ball's camp is really intrigued by the possibility of Ball in either Detroit or New York, so if Ball is in a place where he thinks he'd be comfortable, he'll fit in very nicely and will surely make an impact for his new team right out of the gate. The Pistons desperately need a franchise point guard to build around and who better to do it around than the best point guard prospect available?
8. New York Knicks: Tyrese Haliburton, PG, Iowa State
With a point guard heavy draft class in 2020, the Knicks must look to select their next franchise guard and I think Tyrese Haliburton is the player they need to target. Obviously LaMelo Ball is the best point guard prospect in this year's class, but giving up assets to trade up for him would just set the franchise back rather than moving it forward in my opinion. Germany's Killian Hayes is another talented guard in this class, but there's serious question marks about his shot and his risk-reward ratio. To me, Haliburton is a more complete player than both Ball and Hayes. He has an impressive shot making ability, makes almost no mistakes, is an excellent perimeter defender, and knows how to lead a team. Haliburton seems like more of an NBA-ready prospect than most other guards in this draft and having a player like him in New York would be a big boost for this lost franchise.
9. Washington Wizards: Patrick Williams, SF, Florida State
If Issac Okoro lands in Atlanta like I project, the next best forward available is easily Patrick Williams out of Florida State. The Wizards should look to draft a small forward, especially one who can be a decent two-way force for them. Although Okoro would be ideal, Williams is also a player whom many scouts believe is NBA-ready and could make an impact for any team right out of the gate. His impressive length, speed, and size will make it tough for any opposing player to drive past or move on the block. The Wizards have been searching for the right wing player to have alongside John Wall and Bradley Beal and even though Williams is young, he could adjust real easily next to those two stars. If developed the right way, Williams can be one of the best two-way players in the league and this would certainly elevelate the Wizards back into playoff contention down the line.
10. Phoenix Suns: Killian Hayes, PG, Ulm, Germany
The Suns could do a number of things with this pick, but I think the best route is to select a point guard for the future in Killian Hayes. The Suns are in a unique position because they have a deep team with young and talented stars at almost every position. Any player they add in this draft fill have a great impact for their team and because they have stacked load of forwards and big men, the best option would be to select Hayes on Wednesday night. The Suns have their starting point guard in Chris Paul, so Hayes wouldn't need to have so much pressure on him right out of the gate. Hayes could take his time to develop in a role off the bench and learn from one of the smartest point guards in NBA history. Hayes could develop his shot a bit more and become a smarter shot maker in Phoenix and without the usual added pressure that comes with being a lottery pick he will benefit later down the line.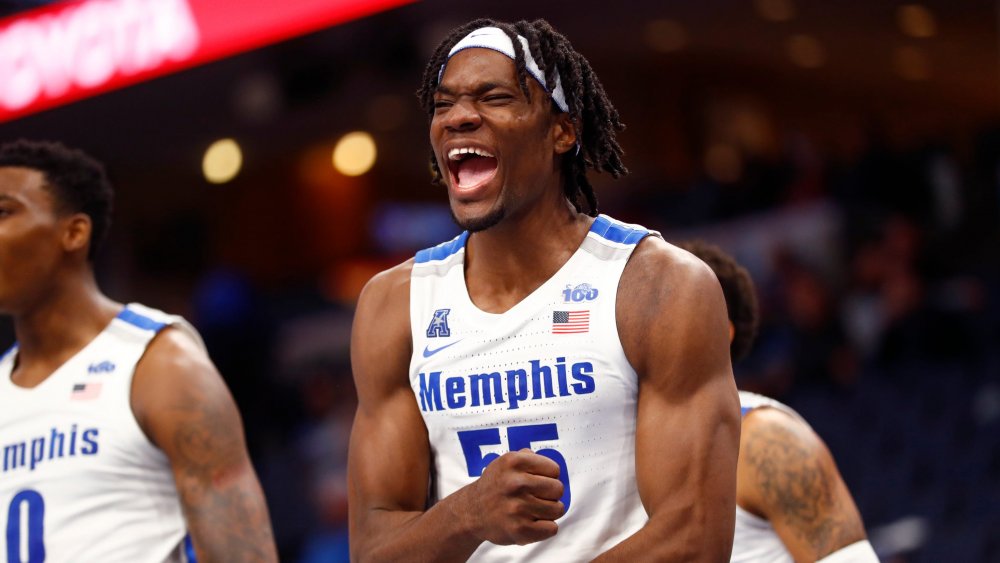 11. San Antonio Spurs: Precious Achiuwa PF/C, Memphis
San Antonio fans won't see a return to the NBA Finals anytime soon, that's for sure. Although a return to being a competitive playoff team in two years or so shouldn't be out of the question. The Spurs dynasty has clearly run its course, but if there's one thing we've learned over the years, it's to never underestimate the knowledge and mentorship of Gregg Poppovich and general manager R.C Bufford. Drafting the next franchise big man is the way to go for the Spurs in this draft and Precious Achiuwa is the perfect fit for this organization. Achiuwa is one of the more dominant players in this class, being a force on the boards and a beast down-low on both sides of the floor. His level of tenacity and drive reminds many of Montrezl Harrell, with a more refined offensive game. Coach Poppovich would definitely get the most out of Achiuwa in San Antonio and have him become a franchise cornerstone for years to come; even long after Poppovich retires.
12. Sacramento Kings: Aaron Nesmith, SF, Vanderbilt
The Kings are in desperate need for a stable forward who can provide a boost for them on both sides of the floor. The key for Sacramento in this year's draft should be to select a player that can be reliable and doesn't have a concerning injury history. They've made this mistake in the past as former lottery pick Marvin Bagley III and Harry Giles are prime examples of it. Aaron Nesmith can be a reliable scorer, as well as a consistent defender for the Kings. His wingspan and body make him fit to defend almost any opposing player. Nesmith is a player who isn't afraid to take big shots down the stretch or being told to guard the opposing team's best player and this should intrigue the Kings. Apart from De'Aaron Fox and Buddy Hield, the Kings really don't have anyone else who you can say will step up to any challenge. Drafting Nesmith is the best way to go for the Kings, especially if another forward like Patrick Williams is not on the draft board.
13. New Orleans Pelicans: Tyrese Maxey, SG, Kentucky
The Pelicans seem to be headed in a youthful approach as they traded away their former star Jrue Holiday to the Milwaukee Bucks. I think selecting a player that could be a quick replacement for Holiday is the best way to go and Tyrese Maxey can be that player. Coming out of Kentucky, Maxey has caught the attention of many scouts, coaches, and executives in formal pre-draft workouts, with many saying he looks like he's been playing in the NBA already. Maxey does have to develop his shot selection a bit, but that will come over time. It's ironic that Maxey would get selected at thirteen because last year the Miami Heat selected Tyler Herro at thirteen and the former Wildcat had an amazing rookie year, being a big reason why Miami was able to go to the NBA Finals this year. No one expected the success Herro had this year and I think no one will see Maxey coming either. Maxey can be a special player in this league, so don't be surprised if he goes a little bit earlier than thirteen.
14. Boston Celtics: RJ Hampton, PG/SG, Australia
The Celtics priority this off-season in both the draft and free agency is to acquire players who will add to the depth of this team. Depth is what has killed Boston in the playoffs the past two seasons and if general manager Danny Ainge doesn't do something now, something might give in Boston. This time last year, RJ Hampton was a projected top five pick in the 2020 draft. However, due to injury in Australia and lack of playing time, his stock fell a bit, but that doesn't mean he isn't ready enough to be at the NBA level. Hampton has an impressive size and frame for the point guard position and his basketball IQ is strong for a first year player. His ability to handle the ball and create shots for himself and others is incredible; Boston's second unit could benefit by having Hampton handle the ball and control the offense. Not only would Hampton be a great addition off the bench for now, but if he grasps a solid understanding of Brad Stevens' system early on, he could very well find himself in the starting five sooner rather than later. A trio of Hampton, Jayson Tatum, and Jaylen Brown could take the league by storm in a few seasons.