Baby Yoda is known by many names. He's officially known as The Child, but our beloved Mando calls him "kid," and the fans call him Baby Yoda, but in the latest episode of Disney's The Mandalorian "The Jedi'," we learn his real name and so much more. Strap in your seatbelts folks. This was a great episode.
Season two so far
Now five episodes in, season two of The Mandalorian has taken us on Mando's journey as he is trying to get The Child to someone that can protect and raise him properly. He tries to get Baby Yoda back to his kind (the Jedi) but after not getting any leads he figures the next best thing would be to find another Mandalorian in hopes that they might know where to find a Jedi. It is after meeting Bo-Katan that Mando is told where he can find a Jedi which brings us to this episode.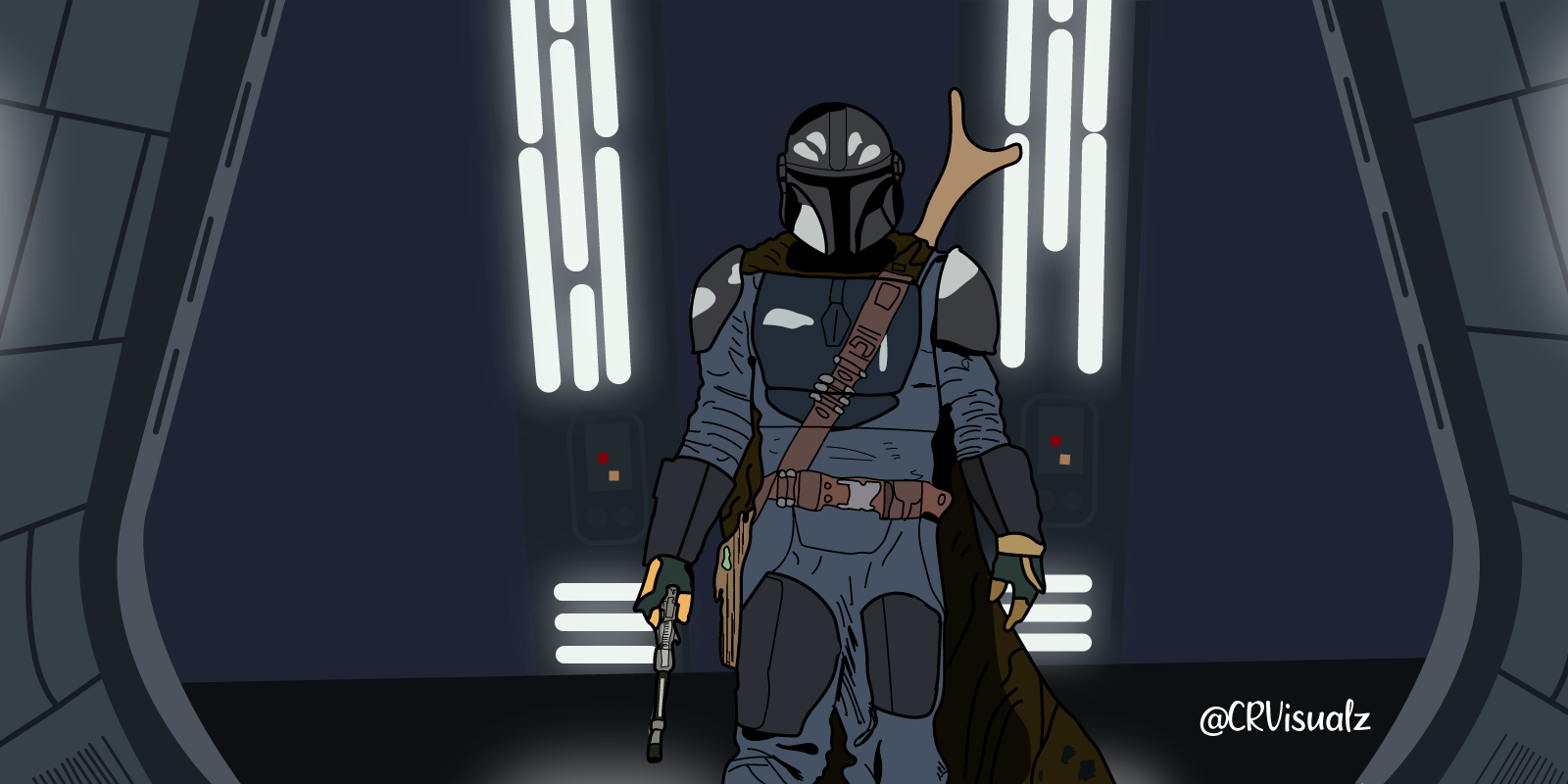 Chapter 13: The Jedi
We start off witnessing Ahsoka Tano, played by Rosario Dawson, (the Jedi that Mando is looking for), iconically wielding her two lightsabers in battle. The live-action debut of Ahsoka Tano has long been anticipated by Star Wars fans. Although Ahsoka isn't in any of the Star Wars movies, this character is a fan-favorite from the Star Wars: The Clone Wars and Star Wars Rebels animated series.
For those who haven't seen either series: who is Ahsoka? Growing up, Ahsoka was Anakin Skywalker's padawan but eventually became an outcast of the Jedi order just before Order 66 was enacted which killed off the members of the Jedi order. She joined a group of rebels and faced Darth Vader and has been looking for a lost friend, Ezra, ever since.  
The former Jedi attacks Mando in their first encounter but stops after Mando explains that Bo-Katan had sent him to her. After explaining that Baby Yoda has powers (the force), Ahsoka uses the force to read The Child's thoughts and memories. It is at this point we find out his real name, Grogu (that name probably won't catch on). Ahsoka also learns that Baby Yoda… err… Grogu, was raised at a Jedi temple but was hidden at the end of the clone wars. The events after that remain cloudy and uncertain. 
After testing Grogu's (I'm still not used to that name) abilities Ahsoka realizes that he shut himself off from the force as a way to survive and is fearful of the world around him, which given all the bad guys that want to get a hold of him, certianly makes sense. That in combination with the attachment he has for Mando is why Ahsoka refuses to train him. Certainly, Ahsoka's reluctance to train Grogu is influenced by Anakin's downfall which was caused by his perceived betrayal from the Jedi and the loss of Padmé. This drove him to the dark side, and we know what happens after. 
Mando reveals to Ahsoka that he was sent by the Magistrate to kill her but agrees to help Ahsoka kill Magistrate and take her village, if Ahsoka promises to train Grogu. After battling the Magistrate we find out that Ahsoka is attempting to get a location on Grand Admiral Thrawn who she believes knows the whereabouts of her long-lost friend Ezra. After the fight, Ahsoka still refuses to train Grogu and instead directs Mando to go to an ancient Jedi temple which has a strong connection to the force. If Grogu becomes one with the force another Jedi may sense him and come searching for him she says. Oh, and Mando gets a shiny spear made of beskar. Nice.
With answers come more questions
Although we would learn a lot in this episode about Baby Yoda… damn it… I mean Grogu and his origins, there still are many questions to be answered. At one point Ahsoka mentions that Master Yoda was the only person she knew of his kind, so is it possible and Grogu is related to master Yoda in any way?  Keep in mind, despite his infancy look, Grogu is 50 years old and is the same age as Anakin, so it is possible. That could be an explanation for why Grogu is strong with the force. Another question is the fate of Ahsoka in this series. Even though this is the first time we see the live-action version of Ahsoka, her voice can be heard as one of the force ghosts talking to Rey in The Rise of the Skywalker implying that at some point she dies. However, it's too soon to tell if Ahsoka will meet her demise in this series. 
Season 2 Episode six of the Mandalorian premieres next Friday, Dec. 4th on Disney Plus.