Check out our other NBA season predictions below.
Top Five NBA Title Contenders for the 2020-21 Season
2020-21 NBA Western Conference X-Factors
2020-21 NBA Eastern Conference X-Factors
2020-21 NBA Breakout Candidates
2020-21 NBA Rookie Breakout Candidates
Five Sleeper Teams for the 2020-21 NBA Season
Can the Los Angeles Clippers Remain Title Contenders?
What to Expect From the Golden State Warriors
Should the Brooklyn Nets Trade For James Harden?
When I first thought to write about the Golden State Warriors, it was supposed to be about the excitement around their return. The return of a healthy Stephen Curry and Klay Thompson that would drag the Warriors up from being the worst team in the league, as they finished with only 15 wins.
However, on November 18th, as everyone was excited for the NBA Draft, the news hit Dub Nation like a freight train. NBA Insider Adrian Wojnarowski tweeted out the news that Klay Thompson had suffered a leg injury in a workout and was undergoing testing. The next day, the news was confirmed, Thompson had suffered an achilles injury and would miss the 2020-21 season. This news was devastating not only for Golden State fans, but also for NBA fans who had been waiting to see the "splash brothers" back in action. Due to this injury, the expectations around the Warriors have changed. They have moves that they need to make (and have made) in order to get the most out of this season.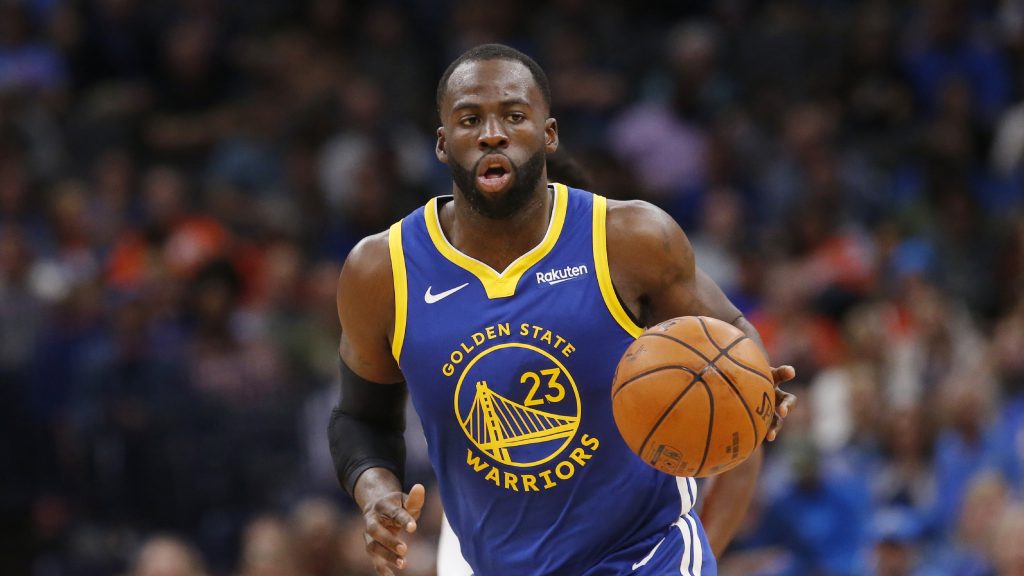 Players That Are Still There
The Warriors still have a solid group of players led by superstar Stephen Curry, who only played five games in the 2019-20 season after suffering a broken hand. Curry is a fun player to watch, but what gives him some of his magic is having Thompson as a constant off-ball threat to drag away the defense's attention.
The Warriors also still have Draymond Green, who works really well alongside Stephen Curry. Green looked lost without him and recorded his worst season for the better part of over half a decade. Green averaged 8.0 points, 6.2 rebounds, and 6.2 assists while having the worse field goal percentage (38), three-point percentage (28), and box plus/minus (-0.2) since his rookie year. Having Curry back will allow him to play his sidekick game again. He should get back to the level of player that made three All-Star teams. 
A somewhat forgotten piece on this Golden State roster is Andrew Wiggins, who they picked up halfway through last year. Wiggins is an interesting player as he does not look as if he fits into the Warriors' system. He has never been the best three-point shooter or playmaker, and the advanced stats hate his style of play. Head Coach Steve Kerr has a tough job ahead of him as he tries to fit Wiggins into this offense. He is likely to be the third scoring option with Thompson out.
There are also still a good group of young players that will hopefully take the next step up this year. Those players include: Kevon Looney, Eric Paschall, Eric Poole, and Damion Lee. All of these players (excluding Looney who missed time due to injury) got a good amount of playing time last season thanks to all the injuries to the usual starters. This extra time, that they otherwise would not have gotten, helped the develop into players that can contribute this year as the Warriors become more competitive.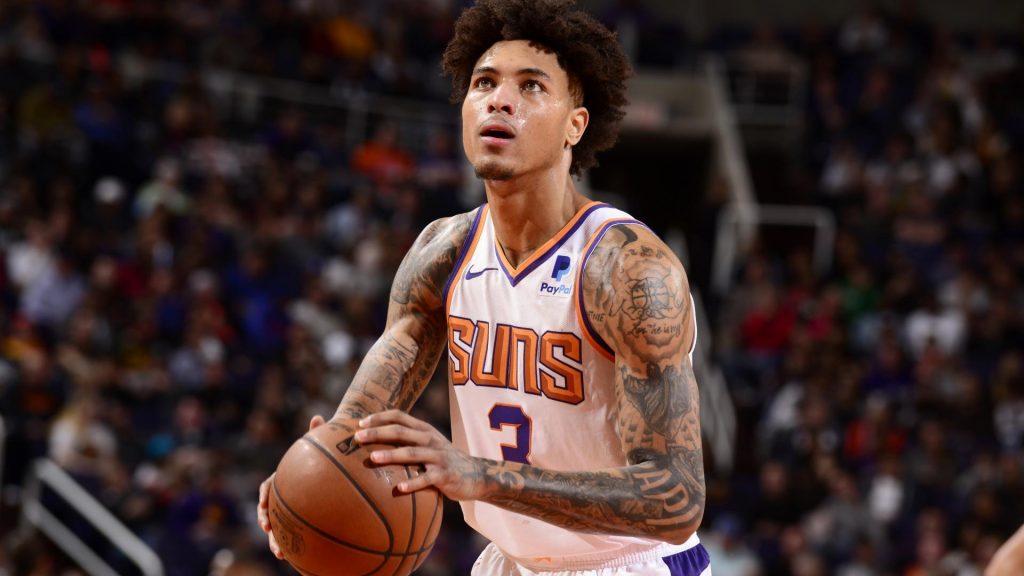 Players They Have Added
Not even 24 hours after the news broke about Thompson, the Warriors traded a 2021 first-round pick to the Oklahoma City Thunder for Kelly Oubre Jr. This is a great pickup for the Warriors and will provide some much needed relief for the missing Thompson. Oubre averaged 19 points while 35 percent shooting from three on the Phoenix Suns. He will surely be the second scoring option behind Stephen Curry. 
The Warriors also brought back small forward Kent Bazemore, who is a solid 3-and-D player that can provide meaningful bench contributions. They also added backup point guard Brad Wanamaker, who will provide valuable minutes off the bench.
In the draft, the Warriors took James Wiseman with the second overall pick and second round pick Nico Mannion. Wiseman will be an interesting fit as the Warriors have never had a center during their dynasty with the skills of Wiseman. He didn't play much in college due to recruiting violations, but he is an athletic center with a mean post game. He can provide both offense and defense, especially inside, giving the Warriors a dimension to their game they have not really had before. Mannion, is more of a player to store for a year or two. He is an exciting prospect though, especially as he learns under Stephen Curry. 
What Still Needs To Be Done
If there is one glaring hole, besides the obvious Klay Thompson, it is the lack of playoff experience. The only players with quality playoff experience are Curry, Green, Looney, Oubre, and Wanamaker. This is an area they must strengthen if they want to have better chances of success later down the line in the postseason. 
The question then comes down to: where are they going to get the money? The Warriors are very much near the salary hard cap and the money for players is very tight. Due to Klay Thompson's injury, the Warriors have applied for a Disabled Player Exception worth $9.3 million. This application should be accepted and the Warriors should use it on a formidable player with playoff experience. There are not many quality options in the market right now. But, waiting until the middle of the season to see which players get bought out and become free agents is probably smarter than spending the money now. 
What To Expect This Season
The Warriors were projected to be a top seed in the West and a title contender before the Thompson injury. However, now the Warriors are a 4-8 seed with top four upside depending on how Curry plays and how the rest of the roster meshes. Expect Curry to put up a lot of shots this season as he attempts to get this Warriors team to a high placement. At the start of the 2019-20 season analysts were giving him good MVP odds for the same reason as Thompson being out with injury, and it should be no different this year. If there is one guarantee for this year, it is that Curry will be fun to watch as he leads this Warriors team.