Check out our other NBA Divisional Previews below.
2020-21 NBA Season Preview: Central Division
2020-21 NBA Season Preview: Northwest Division
2020-21 NBA Season Preview: Pacific Division
2020-21 NBA Season Preview: Southeast Division
2020-21 NBA Season Preview: Southwest Division
Notable Newcomers
Though not technically a newcomer as he was on their roster last year, Kevin Durant will finally suit up in a Brooklyn Nets uniform this season. He will play alongside star Kyrie Irving and rising star Caris LeVert in their quest to capture the franchise's first NBA title. With great additional pieces in Spencer Dinwiddie, Joe Harris, Jarrett Allen, DeAndre Jordan, Landry Shamet, and so on, this team is one of the deepest in the league and will wreck havoc.
The New York Knicks made a good draft pick? Really? Obi Toppin is a good player, yes, but he's not the best fit for the team. They already have Julius Randle, Nerlens Noel, Mitchell Robinson, and Kevin Knox (sometimes) down low. Randle is the most proven player on the roster and will stunt Toppin's growth as they play the same position. What the Knicks really needed was more spacing and playmaking; specifically from a point guard. Yet, they took Toppin over the most NBA-ready point guard in the draft who has both of those attributes, Tyrese Haliburton. Toppin is a weird fit in the offense alongside the inside-focused Barrett and rim-running Robinson, with the latter likely having to help Toppin on the defensive end of the court.
Centers galore hit the Atlantic Division, as the Celtics signed Tristan Thompson to hold it down for them in the paint. The 76ers signed reigning NBA Champion Dwight Howard to backup their generational superstar Joel Embiid. The Knicks signed Nerlens Noel to backup their rising defensive star Mitchell Robinson. Lastly, the Raptors acquired Alex Len and Aron Baynes in an attempt to put band-aids on the departures of Marc Gasol and Serge Ibaka. Brooklyn stayed put with Jarrett Allen and DeAndre Jordan.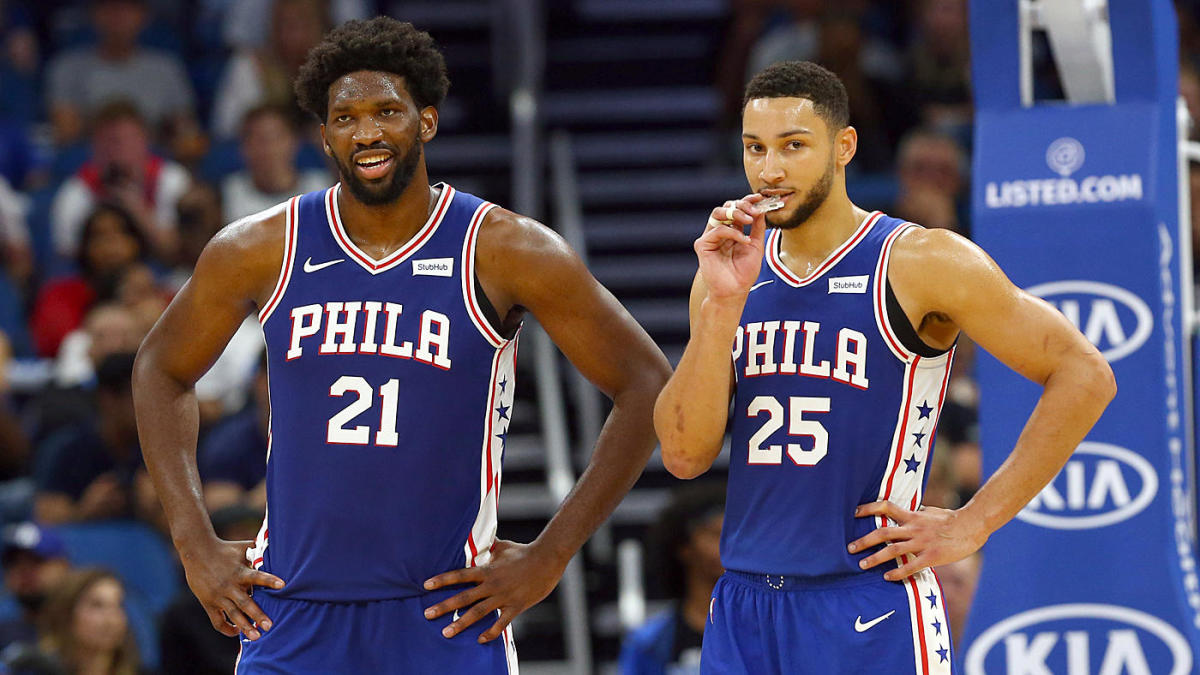 X-Factors
Boston Celtics
How does their small ball lineup work? Daniel Theis and Tristan Thompson can serve as defense-offense substitutions, and Grant Williams can be formidable for them. All three are 6'9" minus Theis who is an inch shorter. Sure, the small-ball worked last year, but Gordon Hayward was a big reason that it did. Without the presence of an experienced wing that fits alongside Jayson Tatum and Co. who can fill the three spot, there's a gaping hole.
Brooklyn Nets
The Nets biggest question mark will be health. If Kyrie Irving and Kevin Durant can remain healthy then the Nets will be extremely dangerous. As we saw last season, without them the team is a playoff team, yes, but nothing special. With them, this team becomes an offensive juggernaut and an instant contender.
New York Knicks
The Knicks won't be competing for anything besides lottery picks for the foreseeable future, but the development of their young pieces this season will be something to watch. Does RJ Barrett make that second year jump? Does Mitchell Robinson take an even bigger leap? Does Frank Ntilikina finally figure it out, or is he officially a bust? The same goes for Kevin Knox. What about rookies Obi Toppin and Immanuel Quickley?
Philadelphia 76ers
How does the second unit adjust when Ben Simmons is off the court? The 76ers lack a second true playmaker which can hurt when their elite point guard is on the bench. To visualize this need in numbers, Simmons averaged 8.0 assists last season; the next closest person on this roster was Tobias Harris at 3.2 while the next closest guard was Shake Milton at 2.6. Another point worth noting is the space created in the paint for Joel Embiid by the subtraction of Al Horford. Embiid given this freedom can be a nightmare for other teams.
Toronto Raptors
Last season the Raptors were able to rely on Serge Ibaka and Marc Gasol down low, but not this season. With both of them now in Los Angeles, the Raptors scrambled for replacements. The duo they have this year? Alex Len and Aron Baynes. Not as great. Len plays like a center from the 1990s while Baynes is a good player, but not on the level of the aforementioned Gasol and Ibaka. How do they do?
Bold Predictions
Boston Celtics
Jayson Tatum finishes top five in scoring in the NBA and makes the All-NBA Second Team.
Brooklyn Nets
If everyone stays healthy, the Nets finish as the second seed in the East and make the Eastern Conference Finals.
New York Knicks
Mitchell Robinson leads the leagues in blocks and makes an All-Defensive team.
Philadelphia 76ers
76ers win the division on the back of an improved Joel Embiid and hard-nosed defense.
Toronto Raptors
Chris Boucher averages 15+ points per game with an expanded role.

All-Division Team
PG: Kyrie Irving, Brooklyn Nets
SG: Jayson Tatum, Boston Celtics
SF: Kevin Durant, Brooklyn Nets
PF: Pascal Siakam, Toronto Raptors
C: Joel Embiid, Philadelphia 76ers
Predicted Standings
*The 2020-21 NBA season will consist of only 72 games instead of the normal 82 because of scheduling conflicts
1. Brooklyn Nets (55-17)
2. Philadelphia 76ers (47-25)
3. Boston Celtics (46-26)
4. Toronto Raptors (45-27)
5. New York Knicks (22-49)