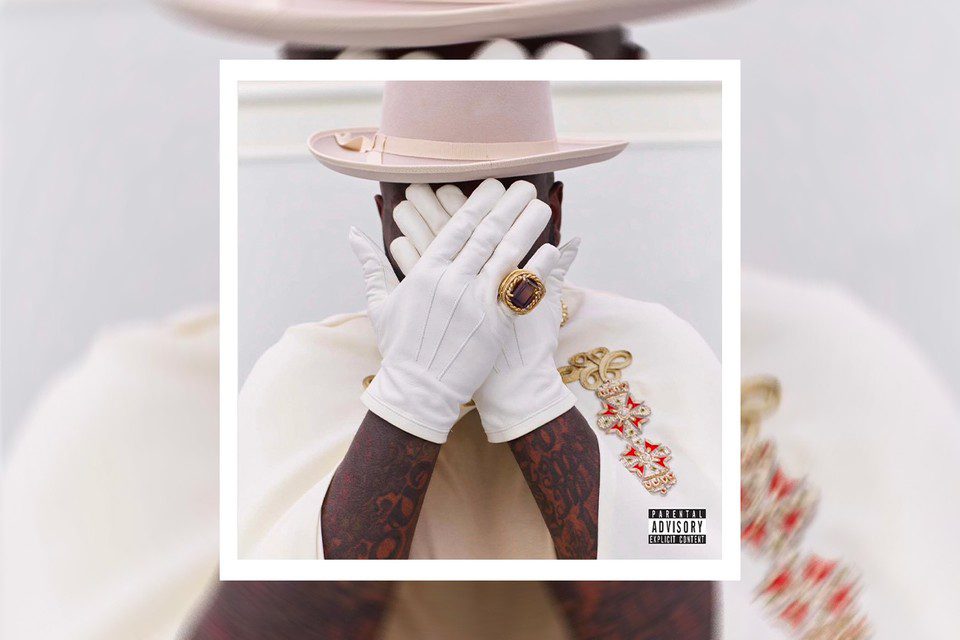 William Leonard Roberts II, better known as rapper and record executive Rick Ross, is back with his first project since 2019, Richer Than I Ever Been. Over 12 tracks and 42 minutes, Ross (also known as Rozay) boasts about his lavish lifestyle and riches with luscious trap beats complementing his bars. Ross enlists quite a variety of feature artists to help him out, with trap superstars Future and 21 Savage, established names The-Dream and Wiz Khalifa, and even former drug kingpin Willie Falcon making up a few of the guests. Ross also utilizes beats from some of rap's biggest producers, as Boi-1da, Timbaland, and Bink! all contributed to the production of Richer Than I Ever Been.
Ross opens the album with the song "Little Havana," which starts with a speech from the aforementioned Falcon. After Falcon talks about his drug dealing history and complements Ross, Rozay dives right into flaunting his riches for the world to hear. His deep voice and showboating bars, combined with a The-Dream outro and a simple beat, set the stage for the project as a whole. The next track, "The Pulitzer," features a more intense beat and drum pattern, but it still showcases Rozay's ability to flaunt his wealth in his bars. With lines like "Twenty million cash, yes, that's called success, Thousand acres, my own metropolis," filling the track, the themes of wealth and success continue to take center stage.
Another wealthy-sounding instrumental is found on the album's next track, "Rapper Estates," which features the best guest performance on the project (provided by Griselda's Benny the Butcher). More of the same lyricism continues on this track, as well as the next song, "Marathon." The album's fourth track features an eerily similar sample to the Mac Miller song, "Insomniak," which has a guest verse from Ross. On the laid-back, luxurious instrumental, Rozay highlights his riches but also touches on more serious matters like the Black Lives Matter movement and the war on drugs.
Following "Marathon," "Warm Words in a Cold World" has Ross and guests Wale and Future boasting about their wealth, while also referencing NBA players like Udonis Haslem and Julius Erving. The minimalist instrumental provided by Bink! allow for the album's themes of wealth and success to continue to be the focus of Richer Than I Ever Been. The album's next song, "Wiggle," has Rozay and DreamDoll interpreting the 2014 song with Jason Derulo and Snoop Dogg, but it fails to capture the same magic that the viral hit had.
"Can't Be Broke" is another song that felt lackluster to me, as even with a solid verse from Ross, the guest performances from Yungeen Ace and Major Nine weigh the track down. Following this song, the project gets back on track with "Made it Out Alive," which features a great hook from guest Blxst, as well as an ominous-sounding piano instrumental. This track also features Ross departing a bit from the album's themes and discussing his past struggles, as well as how he got to the top today. The album's next song, "Outlawz," is a high point throughout. Another lavish instrumental has a beautiful Jazmine Sullivan hook and a strong guest verse from 21 Savage to complement it extremely well, and Rozay uses this to bring the album back around to the themes of wealth and success.
Two solo tracks, "Imperial High" and the title track, follow "Outlawz," where Rick Ross continues to discuss his life at the top and all of the benefits. "Imperial High" features a strong instrumental with light piano, but the title track felt as though the hook and the beat did not belong anywhere near each other. The piano-heavy instrumental and the rhythm of the hook felt very off to me, which made the song one of the lower points of the album. However, the last track on this project, "Hella Smoke," felt like a strong ending to Richer Than I Ever Been. It utilized everything we have heard thus far from the project: lavish, piano instrumentals, Rozay's deep voice, and the talk of the success and wealth Ross has experienced. It also featured a good guest verse from Wiz Khalifa to end the track, and the album, on a high note.
Richer Than I Ever Been was the first Rick Ross album I have ever sat and fully listened to, and yet it felt so familiar to me. The boasting throughout his bars, the deep grumble Ross emits whenever he raps, and the "M-M-M-Maybach Music" tag are all key components of the feature verses Rozay is so renowned for. These were all featured throughout this project, and it is clear that Ross has a formula and a style of rapping that works very well for him. This was a solid project, but it felt lacking in a few areas. 
While the beats Ross chose were nice, it could've been interesting to hear a style of instrumental that Ross isn't as familiar with, like a more grimey sounding beat or a less lavish beat. While this album had quite a few good moments, it felt like it only had a couple of great tracks, and had a few tracks that fell short. "Can't Be Broke," "Wiggle," and the title track all felt lackluster to me, and the only tracks that really stood out to me were "Outlawz" and "Rapper Estates." This project felt like it fit perfectly into Rozay's wheelhouse, which made for some solid moments, but also misses what makes his feature verses so appealing sometimes. Songs like Freddie Gibbs and The Alchemist's "Scottie Beam," Anderson .Paak's "CUT EM IN," and Drake's "Lemon Pepper Freestyle" showcase Ross over beats that aren't necessarily in his comfort zone, and he knocks them all out of the park. So, I think the lack of switch-up in instrumental style and lyrical topics prevented Richer Than I Ever Been from reaching its full potential.
Even with my complaints, I still enjoyed this album quite a bit, as I enjoy Rozay's voice and flow quite a bit, and the instrumentals were still very solid. However, the lack of standout moments, a few misses on the tracklist, and the albums staying mostly in the same stylistic lane in most aspects kept this album from being truly great. I'd still give this album a 7.3/10, and it was a fun listen with quite a few standout performances from both Ross and his guests. I just found myself wanting a bit more from this tape after a few listens, especially considering Rozay's potential and feature work.