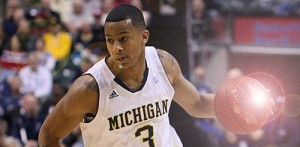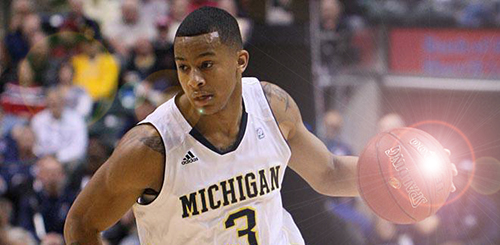 As I was watching the 2013 NBA draft and taking note of who was going where via selection and/or trade, I made some mental notes on which rookies showed promise of being productive in fantasy basketball in 2013-14. But since I don't really follow college hoops, I had to make assessments based on a combination of scouting reports I've read and watched online and on the team situations these players are entering.
Anthony Bennett was a surprising first pick, but I'm sure the Cleveland Cavaliers had their reasons. He's got some good potential, but he will have to battle Tristan Thompson for minutes at the four. Mike Brown is old-school that way. Unless Anderson Varejao leaves the team or is injured for an extended period of time (yet again), Bennett's value should be limited from the get-go. For now, I'd would pencil Bennett in as a late round flier who has some solid upside ahead.
Victor Oladipo is a good defender and has a developing offensive game, but as of now his value is on wait-and-see mode pending the Arron Afflalo's pending departure via trade. If things fall through and Afflalo begins the season as an Orlando Magic starter, Oladipo's value should be limited. SG is his best bet as an entry point into the starting lineup as the Magic are stacked at forward position with young and developing assets.
Otto Porter Jr. is pinging strongly on my fantasy radar. He was a good pick by the Wizards. They're hurting for a good small forward and Porter can be a decent, rebounding small forward who can get some good opportunities playing alongside a healthy John Wall. Porter has a good chance to land a good chunk of minutes right away. Washington may want to accelerate his development and on-court rapport with Wall and Bradley Beal. I'd consider him in the late-middle rounds, possibly sooner in a keeper league draft.
Ben McLemore lost some fantasy potential the moment he fell to the Sacramento Kings on draft night. While he's probably the most talented player in the draft, he has the risk of getting buried in their rotation. The Kings have extended a qualifying offer to Tyreke Evans and then there's also Marcus Thornton to contend with. Unless the Kings make some major trades this 2013-14, it looks like McLemore is in for an understated rookie season in fantasy. He should, however, get a much better valuation in keeper leagues. I'm personally passing on him in regular drafts.
Trey Burke is in a good position to get awarded the keys to Utah's starting point guard job right away. Mo Williams is not inclined to stay with the Jazz "if he's not the starter." It will likely come down to Williams' commanding price come negotiations time. If Burke does start, he can instantly be serviceable third-string PG on a fantasy roster. He was scouted to be the best point guard in the draft. While I don't expect him to do a Damian Lillard and go bananas, Burke has the potential to deliver some solid PG numbers. He's reportedly great at the pick-and-roll AND he's in UTAH! #duh The point guard position is deep, yes true, but Burke may just end up as a pleasant surprise. In fantasy drafts my doors will be open to him when I'm looking for that third PG to round out my guard stats.
So what about Nerlens Noel? I'll revisit him once Andrew Bynum's future with the Sixers (or lack thereof) has been determined. Noel is also starting the season injured and has a December debut penciled in. He also needs to bulk up a lot more if he wants to hang with the NBA's big boys. All of these factors drive me away from gambling on Noel in standard drafts. In the short-term his risk outweighs his reward. I do acknowledge that his defense is on the NBA-ready side, so I am giving him serious consideration in keeper drafts.
I was high on Alex Len before the draft, mainly because of how badly the Oklahoma City Thunder were trying to trade up to take him. As luck would have it the Ukrainian landed in Phoenix, something I'm 50-50 about. Jeff Hornacek has already stated that the Suns are not in any rush to move Marcin Gortat. That puts a damper on Len's once-high upside. As much as I'd like to see him develop into a dynamic four, the Phoenix still has a returning Channing Frye, a crappy Michael Beasley, and the Morris twins to clog up that position. I'm a fan of Len's future potential, but not his immediate fantasy outlook for now.
To a certain extent Michael Carter-Williams deserves some consideration in fantasy drafts. With the Sixers' decision to part with Jrue Holiday via that Nerlens Noel deal, MCW could just end up as their starting point guard. How he meshes with Thaddeus Young and how well he can take the lead in terms of ball distribution versus Evan Turner, are the factors that will determine his end-season upside. I'd still take Burke over Carter-Williams when looking for a third PG though. Again, the depth of the point guard position in fantasy will hurt his ADP, but then again he should still be worth a late-round pick if your team is short on guards for some reason.