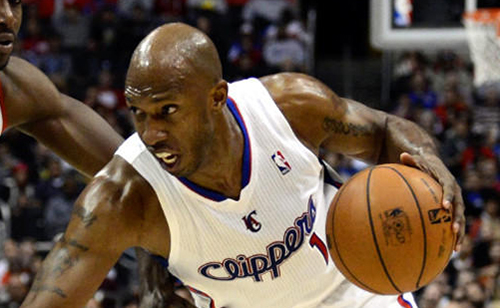 In response to the Los Angeles Clippers signing of shooting guard J.J. Redick, followed by his return to the Detroit Pistons, Chauncey Billups responded with, "I definitely wasn't disappointed. I didn't want to be a two-guard anyway. I did it there because it's a way for me to get on the floor. You are playing behind the best point guard in the league in Chris. I never saw myself as a shooting guard. I never wanted to play it."
Dear Mr. Big Shot,
I had no idea that your departure served as a catalyst for this mildly demonstrative breakup, but since we're here – I'll observe the rules of breakup etiquette and get the proverbial "last word."
I'm certain both Clippers executives and fans didn't want the huge hole on defense, 14 percent dip in field goal shooting at home or the meager six-point average in the first round of the Western Conference Playoffs, so I guess we're even. You're an NBA champion, a five-time NBA All-Star and shoe-in for the Hall of Fame; but let's keep it real – these days you're less Cyclops and more Professor X. Your professionalism and veteran expertise is invaluable and certainly would be welcomed in most corners of the league, but you have nothing left to prove and even less fuel to produce on the hardwood.
You took a shot at Blake Griffin (although it was warranted), and the truth of the matter is that this league will never embrace after-the-fact excuses or defense. There's no consolation for what could've been as the NBA ultimately keeps two main stats – wins and losses, and out of position or not, at the 2-guard, the Clippers lost. By the way, who held a gun to your head and forced you to play shooting guard? Donald Sterling only heckles his players from courtside; he doesn't force them to play at gunpoint. The Clippers took a shot on an aged Rocky Mountain legend that can't keep up with the new athletic crop of point guards, and although your stint was (at times) favorable, the outcome was less than desired.
I'm sure the legendary "Petey Greene" would call you out for signifying, and in response all we'd like to do is part ways amicably. So congrats… you've gone from playing aside the league's best point guard in Chris Paul to playing behind one of the greener PGs in Brandon Jennings. However, every retiree should get his wish and I'm sure I can speak for Clipper Nation when I say – we salute you, Mr. Big Shot, and wish you nothing but the best out in the Pistons pasture.
Sincerely,
MAB