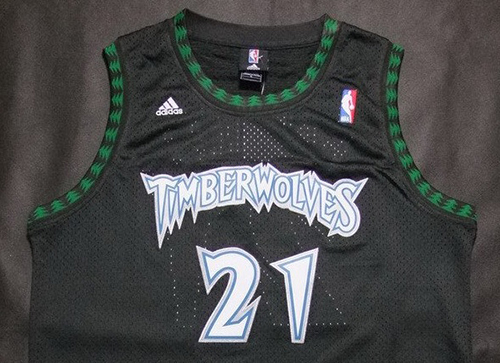 It's been eight seasons since the Minnesota Timberwolves have had a winning season. In that time span, they've had five different coaches, numerous draft busts, bad trades and a frustrated fan base. They traded the best player in franchise history, Kevin Garnett, for a bunch of mediocre players, none of which still play for Minnesota. In fact, the Wolves have the longest current playoff drought in the league. There are signs of hope, though, for this franchise that has never reached the NBA Finals.
The Wolves have some young guns in Kevin Love and Ricky Rubio, plus the recent addition of veteran Kevin Martin. The problem is injuries. Love only played 18 games last season after a broken thumb in the preseason, which he re-aggravated after a very quick return. Rubio has missed considerable time and worked hard to get back to his old self after an ACL tear in March of 2012. Injuries have also plagued Martin in the past.
When Love and Rubio play on the court together, the results are promising. During the 2011-12 season, the Wolves were 20-17 when both were in the lineup. Just when things were looking up, another injury devastated the team and sent them on another losing streak. Two seasons ago, it was Rubio's ACL tear. Last season, between Rubio's midseason return from the ACL injury and Love missing most of the season with a broken thumb, they played only two games together. That's right, Minnesota's two biggest stars played a grand total of two games together.
While Martin has struggled with injuries, playing 70 or more games only four out of his nine seasons in the NBA, he averages just under 18 points a game for his career and shot .426 from three-point range last season. As a sixth man for the Thunder last season, he played in 77 games and helped them to the top seed in the West before losing to the Memphis Grizzlies in the conference semifinals after Russell Westbrook's injury. In Minnesota, Martin will reunite with coach Rick Adelman, his coach during his first two seasons in the league in Sacramento and again in Houston.
Perhaps this could turn into a "Big Three" for Minnesota, something they haven't had since going to the Western Conference Finals in 2003-04 with Kevin Garnett, Sam Cassell and Latrell Sprewell. The trios are, in fact, very similar. Sprewell and Martin are shooting guards that average 18 points per game for their career, though Martin is without the attitude issues that followed Sprewell. Garnett and Love are both dominant big men with career double-double averages. And Cassell and Rubio are both dynamic point guards, with Rubio being a much better passer (not to mention easier to get along with). Add Minnesota's rising big man, Nikola Pekovic, who averaged 16 points and over 8 rebounds a game last season, and the team looks promising.
Another reason for hope in the Twin Cities is Adelman, who has a career .586 career winning percentage. He is a coach players love to play for, who most likely had a part in attracting Kevin Martin and Chase Budinger, another player he's coached in the past. This will be Adelman's third season in Minnesota. Though the records the past two seasons aren't something to rave about, his team has looked solid when not plagued by injuries
If these Wolves can keep healthy, they have all the potential in the world. Time, and perhaps luck, will tell if this is the year that all the pieces fall into place for Minnesota.