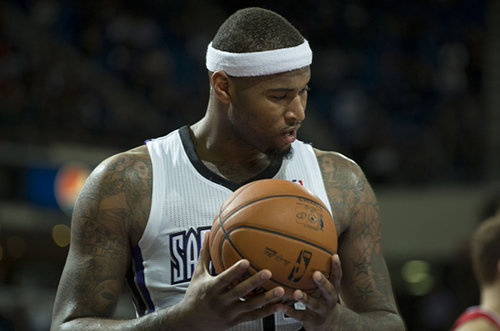 The Sacramento Kings have undergone a serious loss of talent and performance under the Maloof brothers' ownership. The team is nowhere near playoff contention, and it will take years of rebuilding to get on track.
This season must result in positives the Kings can build on for years to come if the franchise hopes to gain the elite status every NBA team strives for. Here are three areas the Kings must be solid in to begin the rebuilding process.
Defense
There's only one way to describe the Sacramento Kings' defensive efforts in the 2012-13 season: absolutely dismal. The team finished 29th in the league in defensive efficiency, with opposing teams finding easy buckets all season long thanks to the lackluster effort put forth.
This year, the Kings have one of most defensive-minded coaches in the NBA in Mike Malone. With defensive transformations of teams like the Cleveland Cavaliers and Golden State Warriors, he has a track record of improving defenses as an assistant coach. For Sacramento, defense will be key.
Rebounding
The Kings averaged 40.6 rebounds per game in 2012-13, and only 11.5 on the offensive end. Second-chance buckets were virtually non-existent for the Kings, and it is an area the team will have to improve if it wants to increase its offensive production. In seasons past they have lacked the tenacity and drive it takes to be a solid rebounding team in the NBA, and as a result almost every Sacramento possession ended with a defensive rebound by the opposing squad. This is clearly not a winning formula, and one of the first steps coach Malone must take is to increase the team's production on the boards.
DeMarcus Cousins
This topic has pretty much been drilled into the ground. DeMarcus Cousins has unbelievable superstar potential, but Keith Smart's system in the 2012-13 season was trouble for the large center. Smart didn't bench Cousins when he desperately needed to take a seat and reconsider his demeanor. This allowance of DeMarcus' attitude made the problem worse.
Despite a suspension and a hellish season for the Kings, DeMarcus put up 17 points and 9.9 rebounds per game last year. If he can allow his passion to positively affect his play instead of cause problems for his team, DeMarcus can and will become one of the most dominant and exciting centers in the league, a player with vigor and a drive for greatness.