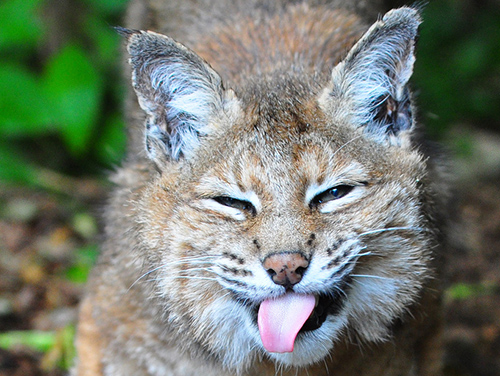 Not a great way to end the preseason. After leading comfortably for most of the game, the New York Knicks gave the Charlotte Bobcats daylight with some atrocious second-half shooting, which led to the Bobcats take that light, shine it on the Knicks and say, "Hey, you got some crap on your face." As the old adage goes, if you shoot less shots, make a lower percentage of those shots and let Bismack Biyombo get 20 rebounds, you will lose to the Bobcats, even if they don't have Ben Gordon, Al Jefferson or Michael Kidd-Gilchrist in uniform. Hey, guys, that's not an adage. I just made that up now. Crazy, right? Ugh.
– Mike Woodson went with what figures to be the starting lineup come Wednesday's regular season opener: Raymond Felton, Iman Shumpert, Carmelo Anthony, Andrea Bargnani and Tyson Chandler. They got to play together for most of the first quarter and seemed to be relatively comfortable despite a few botched plays and missed defensive assignments, which at least in the preseason, are still excusable. Some quick addition revealed that they shot a combined 14-for-49… yeah. Don't expect that to happen a lot over 82 games, but still, yikes. As I said before, 'twas not a great way to head into the regular season.
– Shumpert, you're immune from the criticism today. Dude shot 4-7 from three, grabbed five boards and played overeager at times, but mostly just tenacious defense. The Knicks look so much better when he's out there – if I may borrow a phrase from Walt Clyde Frazier – wreaking havoc. Woodson has talked about starting J.R. Smith at the two when he returns, but I really hope that's just a tactic to keep Shump motivated. As good as J.R. is, he is unproven as a starter and the complete opposite as a sixth man. Don't mess with success, Woody.
– Andrea Bargnani was clearly not immune to criticism, as midway through the third quarter he started to hear some boos from the MSG crowd. To be clear, they weren't raucous boos – I'd classify them as the obligatory boo given to an unknown opposing player as the starting lineups are announced – but they were boos nonetheless. Unwarranted, I might add. Sure, he may have shot 2-for-10, 0-for-3 from three and looked ugly doing it, but he also played some solid defense, had two blocks to show for it, and somehow grabbed six boards. If this is bad Bargani, I'll take it. Those shots are going to fall eventually. Please don't boo, fickle Knicks fans.
– Amar'e Stoudemire played! At the beginning of camp it sounded like he wouldn't be back nearly in time for the opener, but thanks to some extremely hard work in the weight room, he's gonna do that. Hats off to ya, Amar'e. Facing a strict minutes limit, he said his goal was to be the most efficient player in the league this season, and it's looking like he might be able to pull it off. In twelve minutes he had a steal, a block, and scored six points on four shots. He also got four fouls and three turnovers, which I guess is efficient in a sense. Amar'e was not his old, explosive self running up and down the court, but he was extremely effective in the post and looked comfy doing it. Welcome back, STAT.
– J.R. also played! Earl Joseph did not look like he was suffering any ill effects from his summer knee surgery, putting up 11 points in 13 minutes, including a half court buzzer beater that made him do his dance. My only critique of his performance is cosmetic: Please get a haircut, J.R. You look exactly like a dude who got suspended for smoking weed. Anyway, see you in five games, Mr. Smith. We will miss you.
– Good to see Kenyon Martin back out there as well. As Clyde pointed out in the MSG broadcast, he doesn't have to do much to get back into a groove. He just runs around getting rebounds and hurting people. Bang up job as usual, K-Mart.
– Looking at the New York Knicks box score, it's hard to find one player that makes me go, oh lord, please don't let him play too many minutes. This is called depth, friends. And while depth is generally considered to be a good thing, I can see it hindering the Knicks progress a bit in the early going. With so many qualified ballers on the squad, it seems like Woodson's going to be using a 12-man rotation, which if tonight is any indication, might bring about some continuity issues. It's hard to get on the same page when you're constantly playing with different folks in different lineups. It's just a matter of getting the reps in, but again, that could take a while. Wouldn't be surprised if the Knicks have a mediocre November, given their tough-ish schedule.
– Finally, we say farewell to the preseason Knicks who did not make the cut. Farewell, Ike Diogu, C.J. Leslie, Josh Powell, Chris Douglas-Roberts and *gulp* Jeremy Tyler. Really wish we could have kept you instead of Chris Smith, who only seems to be on the team to appease his brother J.R., which doesn't make any sense at all to me. If Jeremy should be picked up by another team, I fear we will rue this day. Anyway, congrats to Tour'e Murray, and Cole Aldrich. I understand why you made the team and you deserve it.
FIrst game Wednesday!
Photo courtesy of dingopup/Flickr