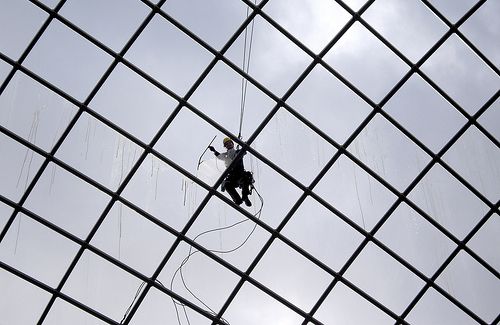 The Sacramento Kings rebounded from a five-game losing streak Wednesday, in part, because of their rebounding.
In the Kings' five losses they were out-rebounded by a significant margin and in recent defeats against the Portland Trail Blazers, missed rebounds turned into second-chance points that sunk Sacramento.
Wednesday, though, the Kings were able to write a different narrative against the Brooklyn Nets. Sacramento was still out-rebounded, though only by two this time out, and more importantly was able to get points off of boards.
Offensive rebounds resulted in putback baskets and the Kings pushed the tempo off of defensive ones; by the end of the night they had outscored the Nets 35-21 on second-chance and fastbreak points.
Tonight, Sacramento will face an opponent in the Detroit Pistons that, in theory, should be one of its toughest challengers on the glass, but in practice may be susceptible to a performance similar to Wednesday's.
On paper, the Pistons feature a daunting frontcourt. Between Andre Drummond, Greg Monroe and Josh Smith, Detroit has more size in their starting lineup than just about anyone in the league. In spite of this, the Pistons enter tonight's game ranked 25th in the NBA in rebounding.
Sacramento hasn't faced a team yet that's been able to bombard them with such size, though, and Detroit is ranked 8th in the league in offensive boards, so the rebounding battle could go either way.
Ultimately, it will come down to the Kings' power forwards and whether or not they can defend and box out either Smith or Monroe effectively. Additionally, when Smith is playing small forward, Sacramento may be forced to go a little bigger with their lineup – that, or play more of Travis Outlaw and Luc Richard Mbah a Moute, both of whom haven't played much recently, but are also more effective than John Salmons in guarding bigger forwards.
Rebounding was a topic of focus for Michael Malone during the losing streak and the Kings answered his calls for improvement Wednesday; Patrick Patterson and Jason Thompson pulled down 21 rebounds combined. Duplicating such success will be a key in defeating the 2-5 Pistons tonight.