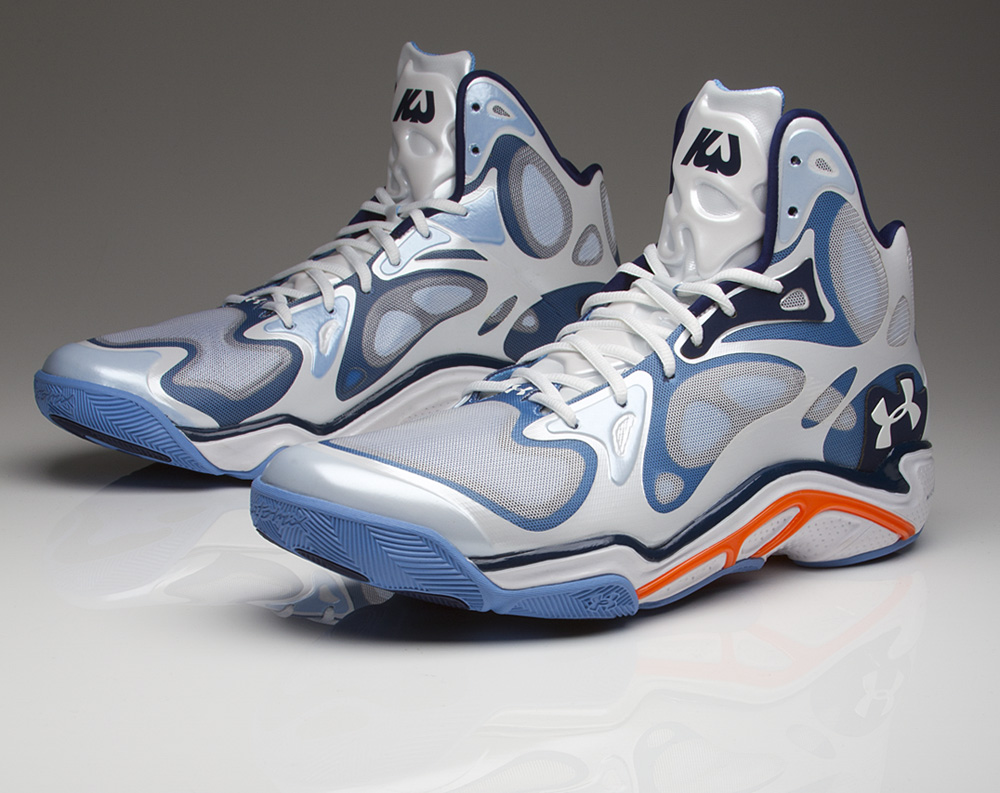 The Charlotte Bobcats are currently in the midst of asserting their will on the Eastern Conference and jockeying for position among the 'Least', and star point Kemba Walker is a big part of their upward surge to respectability. Not to be left unaccounted for, brand sponsor Under Armour has outfitted the kid from The Bronx, NY with a special player exclusive version of the Micro G Anatomix Spawn with custom Bobcats hues (white/capri/orange) and his KW-spade logo on the tongue.
Even better than that? If you live in the right places, you can pick up a pair from Foot Locker.
See more below, courtesy of Under Armour:
—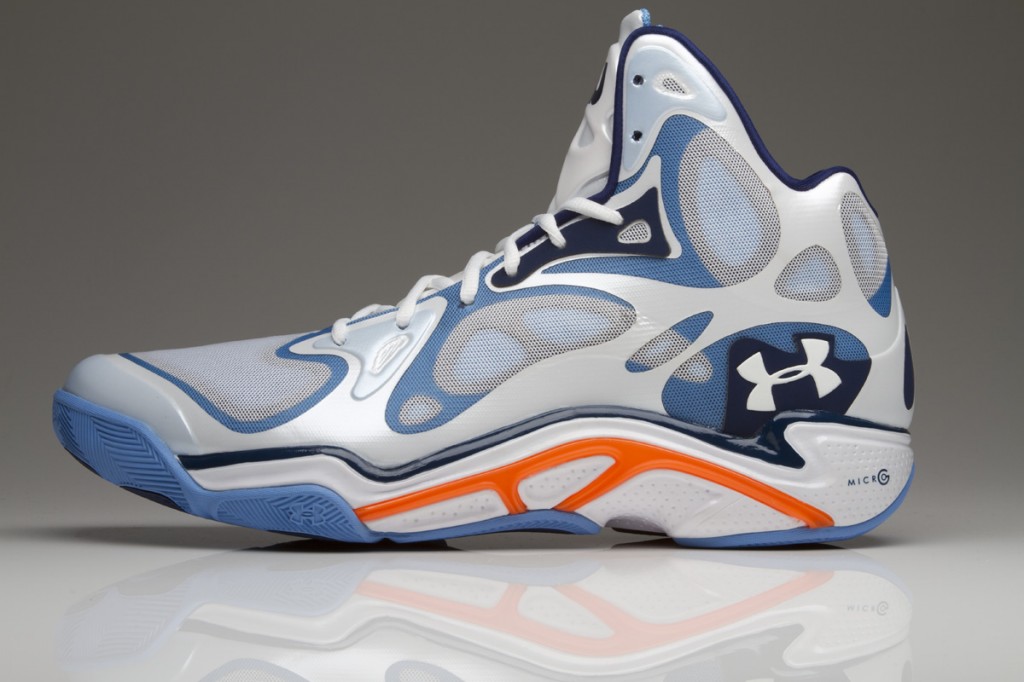 It's currently available – in his hometown of NYC and in Charlotte – at the following Foot Lockers for $120:
*  New York City – 34th Street
*  New York City – Times Square
*  Charlotte – Carolina Place Mall
These are the first Anatomix Spawn PEs to hit retail.